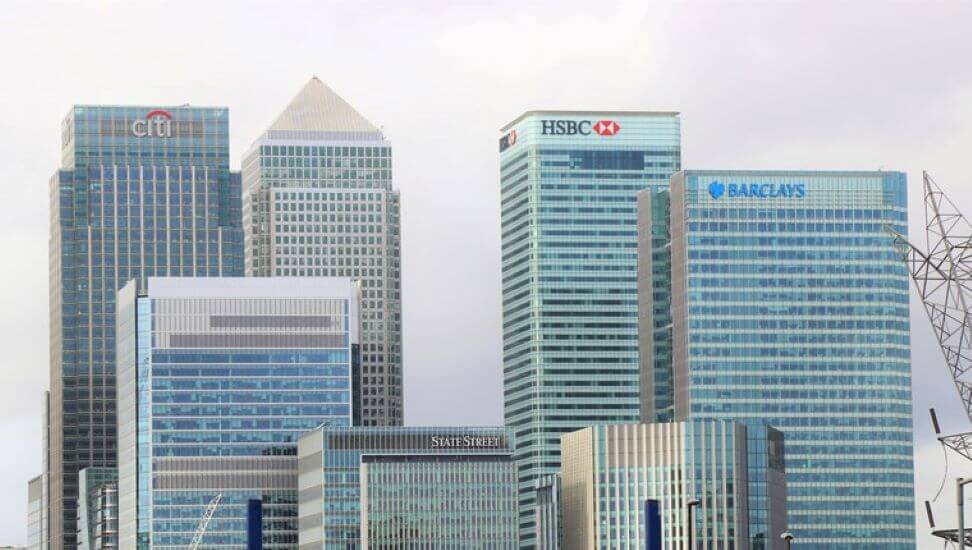 The News: Temenos, the banking software company, reported its second quarter results yesterday and makes a pivot to Banking-as-a-Service. Temenos reports continued strong momentum, with bookings growth of 104%, and raises guidance for FY-21 SaaS ACV growth to 50-60%. Read the full press release from Temenos here.
Temenos Pivot to Banking-as-a-Service Seems Like Right Move at the Right Time
Analyst Take: Following yesterday's earnings call and what I see as strong forward momentum, the Temenos pivot to Banking-as-a-Service seems like the right move at the right time. Some backstory: Temenos is a banking software company that lists over 3,000 firms across the globe, including 41 of the world's top 50 banks, as clients, with a TAM for their market segment of $63 billion. According to Temenos, 73% of that market segment is driven by in-house development, with armies of developers often working on legacy systems to provide core banking functions. These systems are critical to the functioning of the financial system, as the aforementioned 3,000 clients touted by Temenos serve more than 1.2 billion banking customers globally in over 150 countries.
The Temenos value proposition is built around cloud-native, cloud-agnostic, API-driven digital banking, core banking, payments, fund management, and wealth management software products. According to marketing messaging by the company, Temenos aims to provide clients with software solutions that deliver consistent, frictionless customer journeys, and help clients achieve market-leading cost/income performance. With a focus on innovation and a practice of consistently reinvesting 20% of company revenue into R&D, Temenos acts and operates like a true SaaS provider.
Commenting on the results, Temenos CFO Takis Spiliopoulos said: "This quarter we continued to build on the significant momentum from Q1-21, with strong growth across the business, in particular for our recurring revenue. SaaS ACV grew 409%, and our ARR growth accelerated to 8% in the quarter. Maintenance grew by 3% in the quarter, and we expect maintenance to grow at similar levels in Q3-21 and then to accelerate considerably in Q4-21 reflecting the stronger license growth in the first half of the year. Similarly, we expect a strong sequential improvement in SaaS revenue of USD2-3m in Q3-21 and even more in Q4-21, driven by the ACV growth of the prior quarters."
Temenos Has Been an Early Driver of Banking Software Evolution; Embracing Banking-as-a-Service Moving Forward Makes Sense
Temenos has been in the banking software business for over 25 years, so they have a track record of providing the operating system software for the banking business. This includes how balances are tracked, how money flows around the bank and, ultimately, how balances that appear on mobile apps are accurate and up-to-date. In banking circles, this is known as the core and everything builds from that point forward as you get closer to the retail customer interface, be that on the web, on the phone or in the branch.
Temenos has been providing this software to international, regional, and tier 1 through 5 banks for the last two decades plus. This has traditionally been on premises, with servers running inside the datacenters of these banks. As is to be expected, in times of rapid digital transformation, this model is changing and fast as traditional banks are making a shift to cloud for their core services.
Temenos claims to have been the first vendor to have deployed a bank on the cloud ten years ago, and the company has now deployed 70 plus banks on the cloud, either on their own service or on public clouds such as AWS, but always leveraging the Temenos stack. What is evident from the announcements today is that it is not just the traditional banking organizations that are adopting Temenos solutions, but also new entrants to the banking industry. The neo and challenger banks by definition don't have technical debt and as they look to come online as businesses, they are starting on the cloud and looking for cloud native solutions built to grow and flex as they grow and flex.
It is clear that Temenos is retooling how they talk about themselves, and is highly focused on embracing the Banking-as-a-Service model, making the shift as a business to better align with where the company's solutions are taking them. An example of this pivot to an as-a-Service model is how Temenos has now built into their Investor updates terms that SaaS providers use, such as Annual Contract Value (ACV) and Annual Recurring Revenue (ARR), which are business measures we expect to hear from the hyperscaler. While Temenos is only recently new to using terms such as ACV and ARR, having only implemented them in the prior investor update, what was clear today was that these will be how the company thinks and reports going forward. I see that as a good sign.
Another good sign is that these core measures appear to be working well for the business. The Temenos Software-aa-S business grew 409% in the quarter and the company increased ACV guidance, up from the 40-50% range to the 50-60% range. For any software business, these are not only great numbers, but also directionally important as the market shifts.
The banking market is exploding, with a raft of new entrants and new services coming on stream. It appears as though Temenos is at the forefront of this pivot to Banking-aaS and is leading the charge. One example Temenos provided was a project with PayPal to launch a new buy-now-pay-later service that you have likely seen yourself if you're a user of the PayPal platform. That functionality was brought on stream within a period of just nine months which, for the banking sector, is rapid. According to the company, this project has already delivered some $20 million to PayPal.
Banking-aaS Does Not Cannibalize Traditional Software Licensing
The financial analysts on today's call pressed Temenos CEO Max Chaurd on the potential impact of a shift in the company's business model and the responses were interesting. From a technology perspective, the same code base runs on-premises or in the cloud, and Chaurd stated on the call "the client choice is to choose Temenos, not where to run it." I found this comment from the call particularly interesting and it is clear that from the Temenos perspective, Banking-as-a-Service does not cannibalize traditional software licensing. As banks evaluate cloud platforms for mission critical core functions, the ability to start on-premise and transition to a public cloud model will be key. I will need to more deeply explore the underlying deployment models to fully understand this claim, but directionally, I think this is significant and overall good for Temenos as they look to un-pick legacy core systems.
Pandemic Accelerates Shift to Digital Transformation in Banking
As we have all seen over the last 18 months, the way we interact with retailers, service providers, and banks has changed. We expect services to be provided digitally and for the user experience to be immersive, seamless, and instant on any platform. This trend is seeing branches close globally and shift to online service delivery. Every demographic has gone online over the last few months, not just the younger demographic, and banks have had to react. This wider trend is a following wind for Temenos. The company is well positioned to work with banks looking to react to this new normal and I envision the pace of digital transformation in the banking sector will only increase, and even more rapidly, in the months to come. In short, the retail banking experience will never go back to being branch centric.
Temenos operations was a large contributor to total software licensing in the U.S. The company's results in Q2 related to SaaS and cloud were particularly strong, across both new clients and growth in existing clients. Temenos is a European-based organization and has grown by acquisition in order to gain presence in the U.S. over the last few years, so the growth here is significant as Temenos becomes a true global player. The other interesting comment from the company on today's call was that they see the U.S. market being six to nine months ahead of European markets when it comes to recovering from the pandemic. So the early signs from the U.S. market will bode well for the company in the coming quarters if the trend plays out.
Temenos is Well-Placed to Successfully Pivot from Traditional Banking Software Licensing Vendor to Banking-as-a-Service Vendor
In summary, I believe that Temenos is well placed to make the pivot from traditional banking software license driven vendor to becoming a Banking-aaS vendor and the relationships it has forged with the likes of DXC to drive this mission will serve the company well in the years ahead. It would be great to see more from the company on the underlying stack that will deliver this vision, but directionally I believe they are well placed to profit from the surge in new entrants into the market and the digital transformation journey incumbents are on. I believe the growing importance of ACV and ARR in future earnings statements will only seek to further strengthen the pivot the company is on to becoming the preeminent Banking-as-a- Service provider.
Disclosure: Futurum Research is a research and advisory firm that engages or has engaged in research, analysis, and advisory services with many technology companies, including those mentioned in this article. The author does not hold any equity positions with any company mentioned in this article.
Other insights from Futurum Research:
50+ New Developer Tools Announced At Amazon's Alexa Live 2021 
Cloud FinOps Management: Optimizing Cost Savings In Multi-Cloud Environments
Honeywell Reaches Three Important Quantum Milestones
The original version of this article was first published on Futurum Research.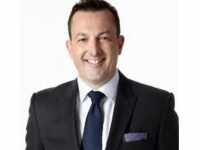 Steven Dickens is Vice President of Sales and Business Development and Senior Analyst at Futurum Research. Operating at the crossroads of technology and disruption, Steven engages with the world's largest technology brands exploring new operating models and how they drive innovation and competitive edge for the enterprise. With experience in Open Source, Mission Critical Infrastructure, Cryptocurrencies, Blockchain, and FinTech innovation, Dickens makes the connections between the C-Suite executives, end users, and tech practitioners that are required for companies to drive maximum advantage from their technology deployments. Steven is an alumnus of industry titans such as HPE and IBM and has led multi-hundred million dollar sales teams that operate on the global stage. Steven was a founding board member, former Chairperson, and now Board Advisor for the Open Mainframe Project, a Linux Foundation Project promoting Open Source on the mainframe. Steven Dickens is a Birmingham, UK native, and his speaking engagements take him around the world each year as he shares his insights on the role technology and how it can transform our lives going forward.