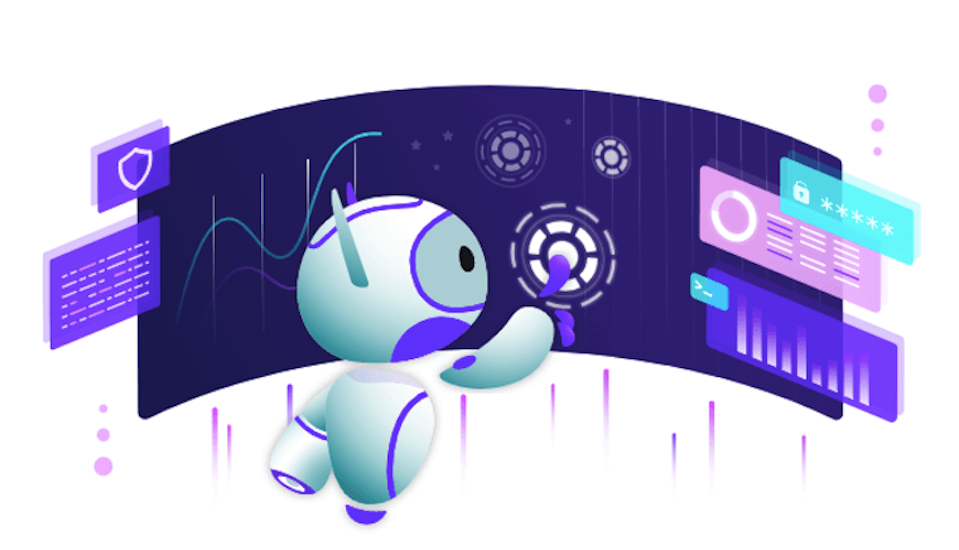 The News: Teleport, a provider of Identity-based Infrastructure Access Management, announced earlier this week that it had raised $110 million in Series C funding. This investment brings Teleport's total funding raised to $169 million at a current valuation of $1.1 billion and comes after the company nearly tripled its revenue and doubled its customer base from 2020 to 2021. See the Teleport blog for more details of the raise.
Teleport Raises $110 Million Series C Unicorn Valuation
Analyst Take: A depressed equity market and a tough macroeconomic backdrop make it a difficult time for fast-growing startups to raise capital to fuel their growth. We are seeing multiples be compressed across the board and for companies to move from Series B to C and continue to see their valuations increase is becoming less common. Against this prevailing market for startup equity, however, I believe the best companies still strive, especially if they are in the security space.
Teleport is a provider of Identity-based Infrastructure Access Management, and its solutions look to consolidate the four infrastructure access capabilities, namely: connectivity, authentication, authorization, and audit. Teleport is focused on delivering an approach not only that is more secure but also strives to improve developer productivity. Teleport claims companies such as Elastic, Snowflake, Doordash, and NASDAQ use their software. Ahead of the announcement, I had the chance to speak to Teleport CEO Ev Kontsevoy and quizzed him on the mention of that last corporate name, NASDAQ. For a financial services company to highlight what software they use in their security stack is unusual. According to research commissioned by Teleport, 86% of organizations cannot guarantee that former engineers do not continue to have access to production environments. Let that stat resonate for a moment: the vast majority of organizations can't guarantee that their former IT staff can't still get access to production environments. With that in mind, it's no wonder then that organizations like NASDAQ are willing to shout about their use of software that addresses this problem and that Teleport was able to raise $110m in this climate at a $1.1 billion valuation.
Details of the Teleport Series C Raise
The Teleport Series C round was led by Bessemer Venture Partners, with significant participation from Insight Venture Partners and followed a good quarter of growth, with net new annual recurring revenue up 4.5x and total annual recurring revenue up 2.8x year over year. This latest round values the company at $1.1 billion, and follows a Series B round in August 2021, where Teleport announced its $30 million Series B round led by S28 Capital and Kleiner Perkins. As a part of the investment, Bessemer Venture Partners' Mary D'Onofrio will take a seat on Teleport's board, and Insight Partners' Matt Koran will be a board observer.
Where Does Teleport Operate?
As hybrid multi-cloud deployments become the prevailing deployment model for many organizations, we see rapidly increasing complexity of the access to these environments. As new cloud native tools and platforms come on stream, every platform brings yet another log on methodology. One proof point is the increased frequency and severity of cyber breaches. Customers are looking to scale cloud deployments quickly and are realizing that they need to adopt an alternative approach as they correspondingly scale access, they are realizing the need to consolidate across all protocols and environments. The Teleport platform, the open-source Teleport Access Plane, addresses many of the challenges by giving engineers, hardware, and every application an identity. With identity-based access for everyone and everything, more security threats are neutralized and the impact of breaches is significantly reduced.
Teleport recently announced Teleport 9, the latest edition of the open source Teleport Access Plane. As organizations deal with complexity because of shifts to the cloud, modernization of IT stack and growth of mixed infrastructure environments, Teleport's technology consolidates the four essential capabilities every security-conscious organization needs: connectivity, authentication, authorization, and audit. The latest release introduced Teleport Machine ID, which delivers identity-based access and audit capabilities for resources including servers and databases, CI/CD automation, service accounts, and custom code in applications such as microservices. The company is positioning itself as providing a cloud-native, identity-based infrastructure access solution for humans and machines, and looking to eliminate network perimeter security issues, reduce attack surface area, cut operational overhead, enforce security and compliance, and look to improve developer productivity.
The focus by the company on delivering a 'secret-less' design where no secrets are used in the identity and access management framework is, to my knowledge, unique. I had only a limited time to dig deep on the technology, but I am interested to see how this operates in the confines of large organizations that are heavily regulated. Suffice to say the approach is novel and intriguing.
Looking Ahead
For a company to raise $110m so soon after raising $30m in the current climate for startup equity is impressive. $110m gives Teleport a significant runway to grow into their valuation and eliminate the need to tap the VC community for some time if the company is prudent with its burn rate.
As I commented in the press release announcing the raise, "As digital transformation takes hold from the core to the edge, security becomes more critical. The team at Teleport are focused on delivering cloud-native, identity-based infrastructure access solutions for both humans and machines. The announcement today takes the company one step closer to its mission of eliminating the need for secrets when accessing infrastructure, and as a result delivering both simpler, stronger identity-based authentication." I envision a lot of traction and additions of new logos in the coming months if the company executes and hires well in its go-to-market teams.
I am looking forward to tracking the growth of this fast-growing company, and I imagine I will not be alone. I see the functionality being developed by Teleport as a very complimentary solution to augment a Kubernetes deployment technology. such as Red Hat's OpenShift or VMware's Tanzu. I also see a lot of synergy with what the hyperscalers are looking to offer to their customers. The valuation is going to be one to track, and of course obviously harder in the private markets given the reduced transparency. But if we see more tier-one logos appear on the website that will be a lead indicator.
Disclosure: Futurum Research is a research and advisory firm that engages or has engaged in research, analysis, and advisory services with many technology companies, including those mentioned in this article. The author does not hold any equity positions with any company mentioned in this article.
Analysis and opinions expressed herein are specific to the analyst individually and data and other information that might have been provided for validation, not those of Futurum Research as a whole.
Other insights from Futurum Research:
Docker Gets $105M in Series C Funding as Transformation from Enterprise Container Vendor to a Collaborative Developer Platform Continues After 2019 Restructuring
Contentful Secures $175 Million in Series F Round of Funding
USDC Stablecoin Issuer Circle Raises $400 Million from BlackRock and Fidelity
Image Credit: Teleport
The original version of this article was first published on Futurum Research.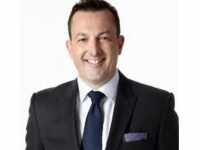 Steven Dickens is Vice President of Sales and Business Development and Senior Analyst at Futurum Research. Operating at the crossroads of technology and disruption, Steven engages with the world's largest technology brands exploring new operating models and how they drive innovation and competitive edge for the enterprise. With experience in Open Source, Mission Critical Infrastructure, Cryptocurrencies, Blockchain, and FinTech innovation, Dickens makes the connections between the C-Suite executives, end users, and tech practitioners that are required for companies to drive maximum advantage from their technology deployments. Steven is an alumnus of industry titans such as HPE and IBM and has led multi-hundred million dollar sales teams that operate on the global stage. Steven was a founding board member, former Chairperson, and now Board Advisor for the Open Mainframe Project, a Linux Foundation Project promoting Open Source on the mainframe. Steven Dickens is a Birmingham, UK native, and his speaking engagements take him around the world each year as he shares his insights on the role technology and how it can transform our lives going forward.