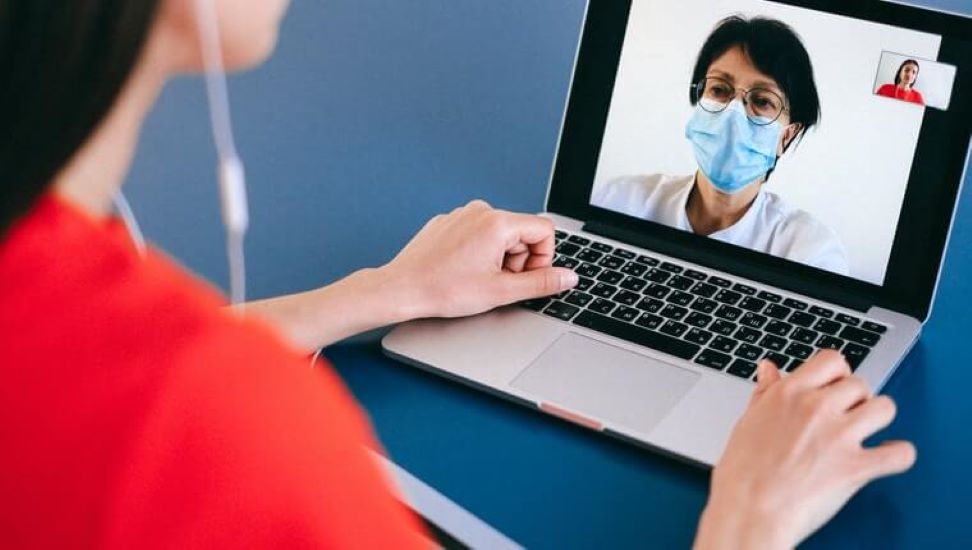 The News: Telehealth visits decline as they accounted for just 21% of total encounters by the middle of July, down from 69% at the early peak of the COVID-19 health crisis in April, according to national data from Epic, an electronic health record company. You can read about Epic's telehealth industry statistics here.
Analyst Take: I covered the sudden growth of telehealth visits in March and April, and now we witness the nationwide decline in telehealth visits. This is forcing providers who quickly ramped up their virtual care to recalibrate their offerings, as more patients go back to in-person appointments. I suspect we will see telehealth statistics rise and fall as they correspond to spikes in cases during this pandemic or any other future health crisis.
As many have speculated that telehealth appointments would remain high throughout and beyond the COVID-19 pandemic, it is important to note that, even though telehealth appointments now only make up 21% of provider visits, it is still much higher than before the pandemic which was less than 0.01%. For example, telehealth visits at the University of Pittsburgh Medical Center have dropped from about 10,000 a day at the peak of the pandemic in April to about 4,000 a day. Even though this seems like a significant decrease, it is still a dramatic increase from the roughly 250 telehealth visits per day pre-pandemic.
As telehealth visits still remain well above pre-pandemic levels, this means that telehealth has increased in popularity and my prediction is that the trend is here to stay. What is different now is that providers will have to find a balance between in-person care versus telehealth. This will involve the careful decision making of which healthcare circumstances will command in-person attention versus which can be handled just as effectively with a virtual visit. What will also be a factor in this decision making is what combination of in-person versus telehealth visits will be the most efficient use of resources, as many healthcare systems are struggling after months of falling revenue.
The good news is that now most health providers have a telehealth infrastructure in place and have had time to work out any IT or service issues. A survey by KLAS Research indicates that health providers who did not have existing telehealth capabilities had to quickly ramp using consumer-facing products such as Apple FaceTime, Google Duo, Zoom or Skype to handle the surge in telehealth demand. Now, providers have had enough time to integrate these and other applications, such a Microsoft Teams or Cisco Webex, to patient health records, patient portals, etc.
For example, the New York Psychotherapy and Counseling Center based in Jamaica, New York, now integrates Microsoft Teams with its electronic health record system for scheduling telehealth appointments and Twilio to send text reminders. The result is that there is increased engagement with patients. I see this as a prime example of how the result of the COVID-19 pandemic causing heightened awareness of telehealth and will only serve as beneficial for patients whether we are in a health crisis or not.
Futurum Research provides industry research and analysis. These columns are for educational purposes only and should not be considered in any way investment advice.
Other Insights from the Futurum Team:
Google's COVID-19 Shift: Adjusting Search and Maps to Identify Telehealth Sources
Telehealth and IoT Free Up Hospital Beds, Providing Value in Big Ways
Cloud Providers Look to Further Serve the Healthcare Vertical – Futurum Tech Webcast
The original version of this article was first published on Futurum Research.
Sarah brings 24 years of experience as an industry analyst to the Futurum team. She most recently served as the head of industry research for Oracle. Her experience working as a research director and analyst extends across multiple focus areas including AI, big data and analytics, cloud infrastructure and operations, OSS/BSS, customer experience, IoT, SDN/NFV, mobile enterprise, cable/MSO issues, and managed services. Sarah has also conducted primary research of the retail, banking, financial services, healthcare, higher ed, manufacturing, and insurance industries and her research has been cited by media such as Forbes, U.S. News & World Report, VentureBeat, ReCode, and various trade publications, such as eMarketer and The Financial Brand.