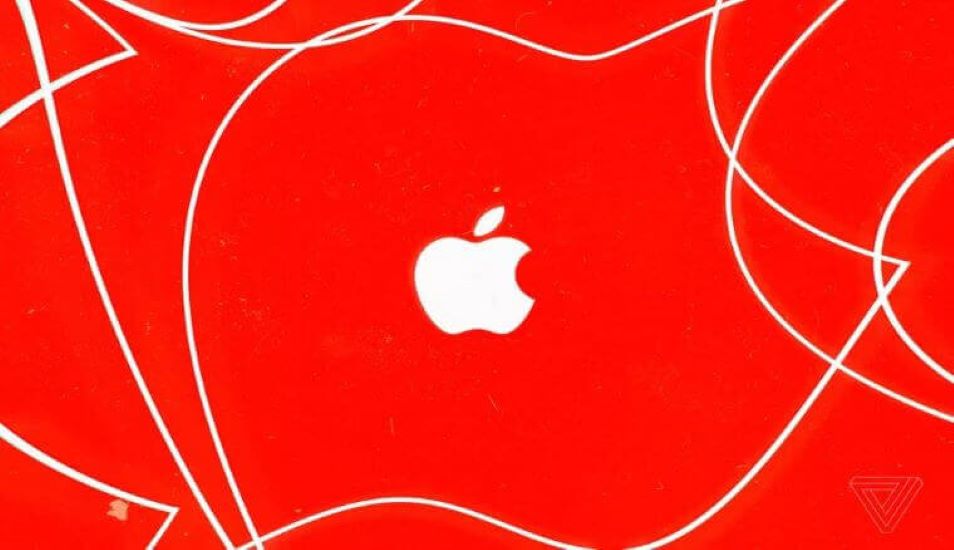 The News: Apple (NASDAQ: AAPL) announced this week that it would delay enforcement of its new IDFA opt-in rules, which were originally meant to take effect with the release of iOS 14 this fall.
IDFA is shorthand for "IDentifier For Advertisers," and is essentially a randomized ID code assigned by Apple to each iOS device. Once assigned and shared, advertisers can then use that ID to track certain types of data collected by the device, and deliver more targeted, customized advertising to its user. This system can also help advertisers know precisely when, where, and how users interact with their mobile advertising campaigns. This is particularly important to determining ROI of various campaigns and pieces of content, as IDFA can track unique users clicks, and can therefore help narrow down click attribution. It is important to note that IDFA manages to do this while protecting the users' personal information. All the advertisers ever see of the user beyond that user's behaviors, is the IDFA information. Personal data is anonymized.
Apple's new IDFA opt-in rules will require developers to ask iPhone and iPad users for their permission BEFORE gathering data and track them across various mobile apps and websites, as opposed to merely notifying them, and giving them the option to opt out of data collection and tracking later. The slight delay in the enforcement of Apple's new IDFA opt-in rules is to allow developers a little extra time to make the necessary adjustments to their apps and websites.
Per Apple: "We are committed to ensuring users can choose whether or not they allow an app to track them. To give developers time to make necessary changes, apps will be required to obtain permission to track users starting early next year."
In a statement shared with The Verge, Apple added that they believe that "technology should protect users' fundamental right to privacy, and that means giving users tools to understand which apps and websites may be sharing their data with other companies for advertising or advertising measurement purposes, as well as the tools to revoke permission for this tracking. When enabled, a system prompt will give users the ability to allow or reject that tracking on an app-by-app basis."
Facebook (NASDAQ: FB), which generally favors a more opt-out model of data tracking is pushing back against the feature, claiming that it could "severely impact" its ad network, as a significant number of iOS 14 users, once prompted with an opt-in message, are expected to select "no thanks."
Bloomberg reports that Facebook has decided that it will no longer collect IDFA information from its own apps on iOS 14 devices: "Thousands of developers use the Facebook platform to fill the ad inventory within their mobile apps, and without IDFA information to help target those marketing messages, Audience Network revenue could drop as much as 50%, the company said. Facebook is considering eliminating the service altogether for iOS 14 users. […] We know this may severely impact publishers' ability to monetize through Audience Network on iOS 14, and, despite our best efforts, may render Audience Network so ineffective on iOS 14 that it may not make sense to offer it on iOS 14 in the future."
Read about Apple's new privacy rules in detail here.
Caution Ahead: Apple's Doubling Down on Data Privacy Also Looks Like a Move to Raise the Walls Around its own Walled Gardens
Analyst Take: If you have been following my coverage of tech companies long enough, you will have noticed that I don't fawn over Apple like a lot of analysts and tech journalists tend to do. I don't dislike Apple. In fact, I admire Apple, and have loved some of its products over the years. I am still impressed by the simple slickness of their mobile OS, by their solid execution on the smartwatch front, and by their ability to monetize the Apple brand. It's just that in recent years, I don't feel that Apple has been as interested in maintaining the level of quality, high performance, and stellar user experience that Steve Jobs' Apple was once known for. More importantly, some of Apple's business behaviors, which I have heard described as both "predatory" and "toxic," have given me cause to become more critical of a company that I once loved. Apple's apparent attempts to bully suppliers, for instance, has been a daily source of disappointment for me for several years. Having said that, I must give credit where credit is due: When Apple does something right, I am happy to point that out. Case in point: iOS 14's new IDFA protocols, which appear to be aimed at giving Apple device users more control over their data and privacy.
In my view, this model strikes the right balance between data collection and privacy. On the one hand, IDFA allows advertisers to collect data essential to help them properly target users with ads that they might actually want to see at the right time, reducing the incidence of spammy ads that would annoy users, and cutting down on guesswork and campaign funding waste on the advertiser side. On the other, IDFA manages to pull this off while legitimately protecting users' personal information. This emphasis on data privacy remains, so long as Apple continues to execute on its promise, one of the iPhone maker's most valuable differentiators in the mobile market.
As an advocate of transparency and default opt-in models of data collection (as opposed to default opt-out models of data collection), seeing Apple embrace an opt-in approach to IDFA feels to me like an important step in the right direction. Apple's new privacy protocols, which will go into effect with the release of iOS 14, will require developers to ask iPhone and iPad users for their permission to gather data, and track them across various mobile apps and websites. In other words, a default opt-in model for users rather than the more typical default opt-out model. Whether the move was triggered by a desire by Apple to become more GDPR-compliant, by a proactive calculus within Apple to get ahead of data privacy laws and capitalize on its data privacy leadership brand attribute, or something else altogether, is moot. The fact is that Apple is forcing a welcome data privacy course correction in the tech ecosystem by not only anonymizing user data, but by giving users more control over how that data is tracked, even anonymized, and by whom.
The counterpoint to this argument, however, is that because Apple engages in its own data collection and tracking of iOS users, adding opt-in prompts for developers creates an additional hurdle for them that Apple, which owns its own ecosystem (Apple provides the devices, and owns the data it collects on them, as well as the OS, the App Store, and its built-in advertising network), doesn't have to contend with. Aside from the potential antitrust issues that Apple's new rules may create (which we probably need to address in a separate research note), the question becomes this: While Apple appears to be making it more difficult for some iOS 14 user data to be shared with advertisers across platforms (like Facebook and Instagram), is Apple really enhancing user privacy for its users, or merely walling off part of the user data troth to give its own ad network an advantage over its competitors? It wouldn't be the first time that Apple has attempted to use its market power to squeeze other tech companies, from OEMs and suppliers to technology partners. I've also become cautious about believing that any action undertaken by Apple is driven by altruism and good will.
All in all though, because I am not yet as jaded as I perhaps ought to be, and because Facebook's moaning and groaning about Apple's opt-in model of data collection is eye roll worthy at best since it already enjoys a robust in-app data collection and tracking business of its own, I see Apple's new rules as a net positive for consumers, at least for the foreseeable future. On the one hand, more transparency from digital services, and more user control over data collection that impacts their privacy (or even their perception of privacy), seems to me like a good course correction. On the other, this is a viscerally positive brand feature that Apple can pitch to consumers this fall as it makes the case for iPhone's renewed relevance in a world of handset specs increasingly skewed towards Android phones.
To be continued.
Futurum Research provides industry research and analysis. These columns are for educational purposes only and should not be considered in any way investment advice.
Other Insights from the Futurum Team:
Microsoft Wins Department Of Defense JEDI Contract Award Again – For Now Anyway 
Cisco And ServiceNow Integrate For Workplace Contact Tracing — An Opportunity And A Challenge
Marvell And TSMC Show That Size Does Matter
Image Credit: The Verge
The original version of this article was first published on Futurum Research.
Senior Analyst at @Futurumxyz. Digital Transformation + Tech + Disruption. Author, keynote speaker + troublemaker. Opinions are my own. I like croissants.