The News: News of the week in telcomms is that the T-Mobile Sprint deal finally wins merger approval. After receiving a favorable decision in Federal Court in New York, the companies are now taking final steps to complete their merger to create what they are calling 'the New T-Mobile." In a decision issued on February 11, 2020, the Court stated that, "T-Mobile has redefined itself over the past decade as a maverick that has spurred the two largest players in its industry to make numerous pro-consumer changes. The proposed merger would allow the merged company to continue T-Mobile's undeniably successful business strategy for the foreseeable future." Read more at the T-Mobile Newsroom.
T-Mobile Sprint Deal Wins Merger Approval — Wreaking Competitive Havoc is Next Up
Analyst Take: T-Mobile US is finally taking the final steps to complete its long-sought acquisition of Sprint. This party started in April 2018 when T-Mobile CEO John Legere took to Twitter to officially announce the merger, declaring the two companies had reached an agreement.
With the New York Federal Court's decision, New T-Mobile effectively completes its $26.5 billion, 22-month odyssey to form the third largest mobile operator in the U.S. market.
Final Steps for T-Mobile Sprint Merger is Good News — Mostly
T-Mobile wasted little time proclaiming the strengths of the deal including the following:
Nationwide 5G Network and Services. T-Mobile claims to have "America's first transformational 5G network and services" which the company claims will supercharge innovation throughout the U.S. economy, connect people throughout the country and help bridge the digital divide. Touting speeds up to 5x faster than current LTE in just a few years and reaching as much as 15x faster by 2024, the company claims its new 5G network will change the way consumers think about and use the Internet.
Expanding Access. The company says it will challenge a system that is not working for American consumers, with a goal of driving competition and innovation that benefits everyone, everywhere. This includes the deployment of a higher quality and more robust network for rural America and a stated commitment to prioritize more vulnerable urban populations.
Better Service, Lower Prices. The New T-Mobile aims to deliver the same or better rate plans at the same or better prices for three years, including 5G. The company touts an expected 14X more total capacity in 2024 than standalone T-Mobile has today, which it says will bring down the cost of delivering a gigabyte of data. This provides economic incentives for the New T-Mobile to lower prices, which will allow it to vigorously compete for consumers at all price
Offering an Alternative to In-home Broadband. The company plans to compete against cable service providers with an in-home broadband offering, expanding the scope of services beyond mobile. The company claims the New T-Mobile's wireless in-home broadband service will overcome the obstacles to extending traditional wireline access by blanketing high-capacity coverage over previously difficult to serve areas. It will deliver 100+ Mbps speeds for wireless broadband to 90 percent of the population and in-home service to over half the country's households by 2024.
Jobs. The company claims The New T-Mobile will have more than 3,500 additional full-time U.S. employees than the standalone companies would have had, and that the company will add some 11,000 more employees by 2024. There are plans for 600 new retail locations and five new customer experience centers, many of which will be located in small towns, creating what the company claims are an additional 12,000 more jobs.
Perspective on New T-Mobile's Merger and 5G Benefits Claims
I see the acquisition spurring 5G innovation across the U.S. market, as legal and regulatory delays clearly impeded both companies from optimizing their combined spectrum and network assets. The lingering uncertainty also required the 5G ecosystem, including suppliers, to hedge their 5G prospects in the U.S. market. Both T-Mobile and Sprint missed deadlines as they waited for clarity on their future position, allowing larger rivals AT&T and Verizon to forge ahead in terms of 5G scale and reach.
For example, T-Mobile had committed to investing as much as $40 billion in expanding and upgrading its network, predicating such network investment on regulators approving the Sprint merger. The long delay in winning approval for the T-Mobile/Sprint merger in the U.S. diminished Ericsson's 2019 annual results and factored in Nokia's recent reporting of its financials. The court's decision is a major factor in for the recent price surge in Nokia (NOK) and Ericsson's (ERIC) shares, as well as the shares of mobile infrastructure chip suppliers such as Marvell Technology (MRVL).
The formation of New T-Mobile consolidates T-Mobile US and Sprint network assets, reducing the overall addressable market for suppliers. However the merger requires the divestment of Sprint's prepaid business, 800 MHz worth of spectrum, and access to mobile infrastructure sites to bolster Dish's ability to compete as the fourth facilities-based competitor in the U.S. This re-broadens the 5G market opportunity for suppliers. The two year delay in getting federal judiciary approval also provided suppliers ample time to adjust their 5G expectations in the U.S. market.
With the merger expected to become formally finalized in April, the New T-Mobile fortifies its ability to deliver 5G at the nationwide level, including new services to underserved rural areas and, of course, intensifying competition in urban/suburban areas.
What About the Cable Operators?
A great deal of attention is devoted to the competitive threat the New T-Mobile poses to the two major mobile network operator (MNO) market leaders, AT&T and Verizon, but less attention is directed to the cable operators. The New T-Mobile Home Internet is designed to bring heightened competition to "Big Cable" through the delivery of 5G fixed wireless access (FWA) services. Deploying and scaling FWA services presents its own set of challenges, ranging from spectrum optimization to inventory management, but this capabilities add strengthens New T-Mobile's case that the merger boosts competition in the U.S. access market to the advantage of consumers and businesses, regardless of location.
I anticipate the emergence of the New T-Mobile will produce another version of coopetition in the communications market, as the cable operators will have one more operator competing for their MVNO business. In all likelihood, AT&T and Verizon have not announced high-profile MVNO deals with the cable operators as they are hedging that the New T-Mobile can offer them more competitive terms or at least boost their bargaining leverage. For instance, Altice's MVNO relationship gains a boost moving from Sprint's standalone network to the broader, more robust New T-Mobile network.
Jobs are Always Attractive
Finally, New T-Mobile's plan to expand its retail locations and create customer experience centers and jobs with a focus on small cities, which will likely be in more rural areas, where jobs are sorely needed, is a smart, strategic move. New T-Mobile gains additional credibility in fulfilling the expectations of the regulatory bodies by focusing on local economies with hard-target job expansion goals.
New T-Mobile Post-Merger Concerns Loom
I see the New T-Mobile fulfilling its strategic 5G objectives and delivering for the most part on the promised benefits. In the near-term, New T-Mobile must obtain separate legal approval for the Dish Network settlement. While the Dish Network faces a daunting task in becoming a nationwide cloud-native 5G competitor—as evidenced by Rakuten's early deployment challenges in Japan—the asset transfers to Dish meet regulatory thresholds and demands. Dish's long-term competitive prospects are not a legal barrier to New T-Mobile implementing its own 5G deployments.
Moreover, New T-Mobile needs to secure approval from the California Public Utility Commission. The state utilities overseer is the only such body that has not yet approved the merger, and its continuing review threatens to further delay, even potentially undercutting the federal court's breakthrough decision. The state body has until July to vote but could extend that timeline further.
Disapproval by the CPUC would be a significant blow and presents a clear danger of undermining a telecommunications merger. Consultants at NERA Economic Consulting made observations along these lines in a 2017 paper analyzing state reviews of 40 such transactions and the impact of disapprovals by a state public-utility commission. While the New T-Mobile is not headquartered in California, a hitch in providing service to California's vast population could in itself become a landmine.
Overall, I view the Federal Court's decision as the event horizon for the T-Mobile Sprint merger to come to fruition and enable the New T-Mobile to further disrupt the competitive landscape, especially in 5G-IoT environments. The table is set not only for four-way nationwide competition among the top four MNOs, but also increased inter-modal competition between the MNOs and cable operators in 2020 and beyond. May the best operator win!
Futurum Research provides industry research and analysis. These columns are for educational purposes only and should not be considered in any way investment advice.
Latest insights from the Futurum Research team:
Cisco Q2 Results Show Resilience Despite Challenging External Environment 
Amazon Seeks to Depose President, Others After Losing $10B Pentagon Cloud Contract
Samsung Unpacked Reveals Next Wave of Mobile Innovation
Image Credit: TmoNews
The original version of this article was first published on Futurum Research.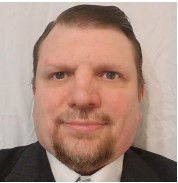 Ron is an experienced research expert and analyst, with over 20 years of experience in the digital and IT transformation markets. He is a recognized authority at tracking the evolution of and identifying the key disruptive trends within the service enablement ecosystem, including software and services, infrastructure, 5G/IoT, AI/analytics, security, cloud computing, revenue management, and regulatory issues.