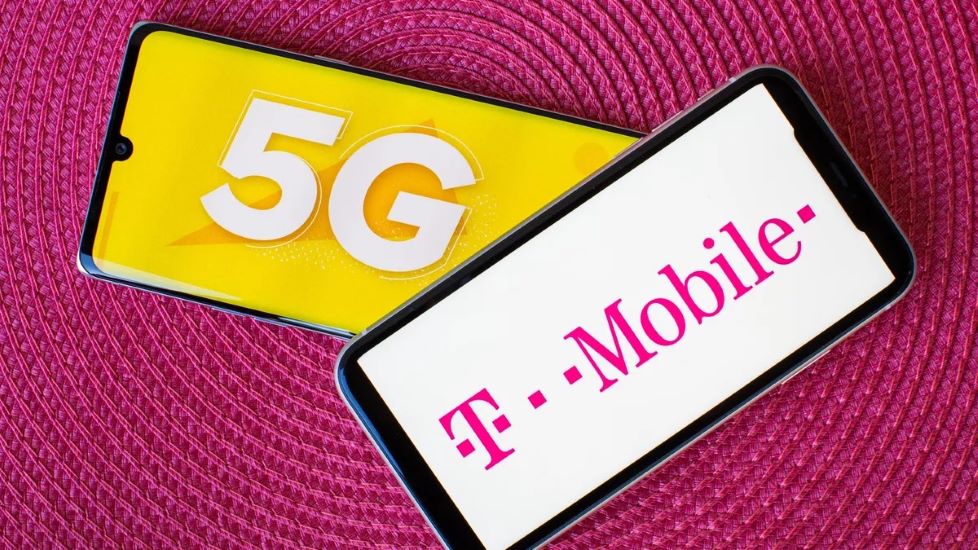 The News: T-Mobile US provided a preliminary view of key customer results for the fourth quarter and full-year 2021, including its highest postpaid net customer additions and postpaid account net additions in company history for full-year 2021. Postpaid net customer additions of 5.5 million for full-year 2021 exceeded the high end of the company's annual guidance range and are expected to lead the industry for the 7th consecutive year, based on industry consensus expectations. In the fourth quarter, T-Mobile reported 1.8 million postpaid net customer additions, its highest fourth quarter in company history, and 315 thousand postpaid account net additions, the highest fourth quarter in the last four years. Read the T-Mobile Press Release here.
T-Mobile Prelim Q4 and FY 2021 Customer Results are Good News for the 5G Ecosystem
Analyst Take: T-Mobile's successful attainment of new customer growth milestones as indicated in its preliminary view of Q4 and Full-Year (FY) 2021 customer results shows the operator is executing the portfolio development and marketing strategy to compete long-term in the post-pandemic hybrid workforce era. Highlights of the prelim results include:
Preliminary Q4 2021 Postpaid Customer and Account Net Additions
315,000 postpaid account net additions, expected best in industry and highest Q4 in last four years
1.8 million postpaid net customer additions, expected best in industry and highest Q4 in company history
844,000 postpaid phone net customer additions, increased year-over-year
224,000 high speed internet net customer additions, best quarter since launch
Preliminary FY Results Highlighted by Record-High Postpaid Customer and Account Net Additions
1.2 million postpaid account net additions, more than doubled year-over-year
5.5 million postpaid net customer additions, highest annual number in company history
2.9 million postpaid phone net customer additions, increased 32% year-over-year
546 thousand high speed internet net customer additions, ending the year with 646 thousand
These breakthrough postpaid results demonstrate that President and CEO Mike Sievert is providing the leadership needed in the post-Legere era to advance T-Mobile's overall competitive position, especially in the rapidly expanding 5G market. By comparison, AT&T reported net postpaid additions of only 1.3 million in Q4 2021.
From my perspective, these figures are reassuring after T-Mobile's network-wide security breach of August 2021. In that breach, T-Mobile's systems were subject to a criminal cyberattack that compromised data of millions of customers, former customers, and prospective customers. However, the breach did not expose any customer financial information, credit card information, debit, or other payment information although some personal data (e.g., SSN, DOB, address) was exposed.
T-Mobile swiftly countered the breach in concert with cybersecurity specialist Mandiant and strategic partner KPMG to implement best practices and improve T-Mobile's overall security profile. I see the moves as already making a difference in bolstering T-Mobile's ability to mitigate and stabilize cybersecurity risks across its network and provide the security assurances required to achieve new milestones attained across key metrics such as Q4 and FY 2021 postpaid account and customer net additions where the potential customer fallout from the breach would have most likely registered.
Moreover, I believe these results validate that T-Mobile's 5G investment prioritization strategy of leading with mid-band (2.5 GHz spectrum) build-out. As a result, T-Mobile ended 2021 with 210 million covered by its Ultra Capacity 5G, reaching over 80% of all customers with the objective of reaching 300 million people by the end of 2023. The mid-band assets are integral to T-Mobile's multi-band spectrum that also consists of low-band Extended Range 5G that embosoms 310 million+ Americans and is projected to reach 99% of Americans by 2023. I see these nationwide 5G assets as enabling T-Mobile to play a critical role in driving and supporting emerging 5G applications across both the consumer and business (B2B) market segments including innovative plans that fulfil the distinct demands of hybrid digital workforces.
In contrast, Verizon, for example, led its 5G build with a mmWave strategy that primarily targeted specific segments such as smart stadiums and dense urban outdoor areas. I believe Verizon will prove hard-pressed to comprehensively match T-Mobile's multi-band 5G coverage range and capabilities over the next few quarters.
Of note, T-Mobile U.S. revenue for the 12 months ending September 30, 2021 was $79.674B, a 32.94 increase year-over-year and the operator's U.S. annual revenue for 2020 was $68.397B, a 52% increase from 2019 due in large part to the completion of the Sprint Merger. I see the new prelim postpaid addition figures as suggesting that T-Mobile's Q4 21 and FY 21 revenue are expected to continue its overall revenue growth momentum or else risk having the marketing boost from posting record-high customer results fizzle.
Key Takeaways on T-Mobile's Prelim Postpaid Customer and Account Outcomes
Overall, I view T-Mobile's breakthrough progress in postpaid customer and account additions as indicating that the operator is well-situated to play a significantly influential role in the expansion of 5G in the U.S. T-Mobile now has the nationwide 5G network foundation to make further inroads in the U.S. consumer segment as well as advance its presence in the B2B and enterprise segment particularly in the hybrid digital workforce era.
Disclosure: Futurum Research is a research and advisory firm that engages or has engaged in research, analysis, and advisory services with many technology companies, including those mentioned in this article. The author does not hold any equity positions with any company mentioned in this article.
Other insights from Futurum Research:
New Episode of The 5G Factor — Featuring T-Mobile on the Next Phase of 5G
T-Mobile Spotlights T-Mobile Park as 5G-Powered AR/XR Showcase
T Mobile's Massive Data Breach Impacts 100 Million+ T-Mobile USA Customers
Image Credit: CNET
The original version of this article was first published on Futurum Research.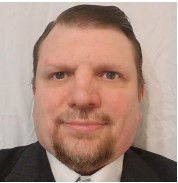 Ron is an experienced research expert and analyst, with over 20 years of experience in the digital and IT transformation markets. He is a recognized authority at tracking the evolution of and identifying the key disruptive trends within the service enablement ecosystem, including software and services, infrastructure, 5G/IoT, AI/analytics, security, cloud computing, revenue management, and regulatory issues.