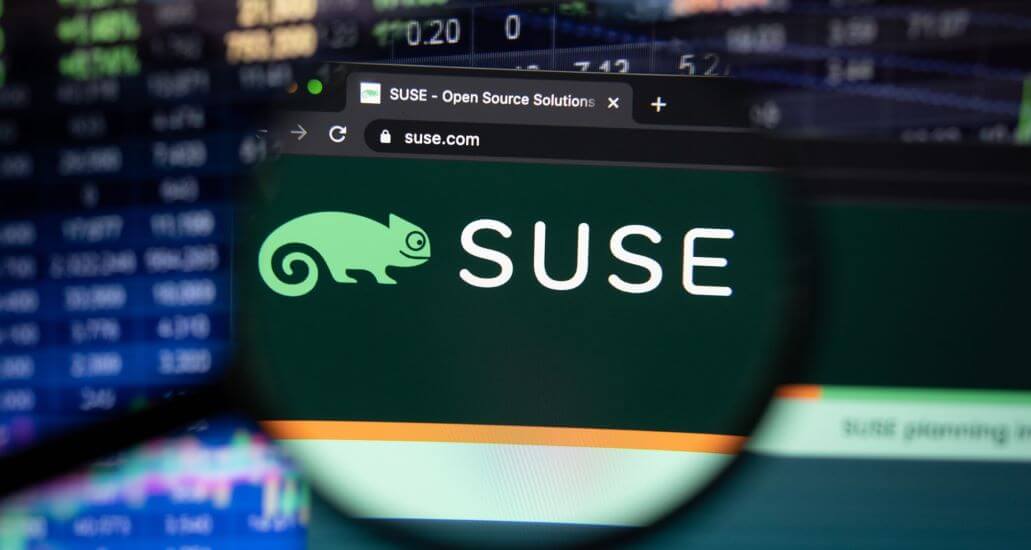 The News: The SUSE NeuVector acquisition demonstrates a doubling down on Kubernetes security. SUSE, an open source enterprise software infrastructure provider, announced last week the acquisition of NeuVector, a lifecycle container security provider that delivers end-to-end security solutions. Consideration for the acquisition is reported to be part cash, part stock, with a total valuation of $130 million. Read the full press release on the SUSE NeuVector acquisition from SUSE here.
SUSE NeuVector Acquisition Demonstrates a Doubling Down on Kubernetes Security
Analyst Take: The recently publicly listed SUSE is starting to flex its acquisition muscles, the most recent of which is evidenced by the SUSE NeuVector acquisition. This is especially relevant as the company looks to cement itself as a viable alternative for enterprise customers who are also considering Red Hat's OpenShift and VMware's Tanzu for their Kubernetes projects.
Over the years, SUSE has had varied ownership history with the likes of Attachmate and Micro Focus owning the business, but never really allowing it to grow beyond the core Linux distribution franchise. This changed with the acquisition of SUSE by VC firm EQT in March of 2019. In May of 2021, a little more than one year later, SUSE went public via IPO on the Frankfurt stock exchange and despite initial results that likely weren't what EQT had initially hoped for, the company has since then posted solid numbers in both Q2 and Q3.
The parentage of SUSE over the years, be that with Novell, Attachmate, or Micro Focus, has meant that SUSE has been unable to grow or round out its portfolio through acquisition. The new SUSE is no longer constrained in this regard, and it's showing. SUSE acquired Rancher labs in December 2020 and catapulted itself right into the marketplace for enterprise hybrid cloud orchestration through Kubernetes. I see the SUSE NeuVector acquisition as another step on the journey of a newly emboldened SUSE, a company that can operate with conviction and intent without the burdens of a parent company that doesn't buy into their vision.
The SUSE NeuVector acquisition news comes as companies across the spectrum turn to the cloud as part of their broader digital transformation programs, with open source technologies such as Kubernetes pivotal to their efforts. Kubernetes — which emerged from Google's vaults back in 2014 — is an open source orchestration platform that automates the laborious manual processes involved in managing containerized applications. Containers are software packages that "contain" all the components needed to run companies' applications in any environment — across public clouds or private datacenters.
Founded in the early nineties, SUSE is best known for SUSE Linux Enterprise Server, however since the Rancher acquisition for ~$600m SUSE is strongly positioned to compete with Red Hat in the $50 billion open source services market that will emerge over the next five years. In order to be considered a viable alternative to the likes of Red Hat and, for that matter, VMware with Tanzu, SUSE will need to round out its solution stack. I see the NeuVector acquisition as a step to completing the full stack to address the requirements of enterprise clients as they transition to Kubernetes deployments at scale and for mission critical workloads
Security Concerns Remain for Containerized Workloads
As clients pivot from virtual, machine based environments, where their workloads have operated for the last two decades, to containerized deployments, the usual concerns of performance, availability, scalability, and security move to the forefront. In fact, our research indicates that security concerns are the primary concern of most enterprise architects. Against this backdrop, the SUSE NeuVector acquisition makes perfect sense. NeuVector, is a six-year-old start-up that has received $19 million in venture capital funding and is positioned as a "full lifecycle" container security platform that scans for vulnerabilities through the entire development pipeline, from build to production, and includes automated tests for security and compliance. Rancher rolled out in August of 2021 and, combined with NeuVector, SUSE plans to add further security functionality to the stack. NeuVector was already available as an integration for SUSE, and SUSE reps state that customers can "expect the integrated experience to become more seamless in the future."
"Our customers have made it clear that security is critical to their cloud-native strategy and their digital transformation," SUSE CEO Melissa Di Donato noted the accompanying press release for the announcement. "The integration of NeuVector into SUSE Rancher will create an unbeatable enterprise container management security platform that delivers the end-to-end container security our customers are asking for."
Kubernetes is on Fire with Acquisitions
As it becomes clear that Kubernetes is key underlying technology in how hybrid cloud will be developed, deployed, managed, and secured over the next decade, the large players looking to be a part of the next wave have opened their wallets and are spending at an increasing rate. This includes Red Hat, Cisco, Rapid7, and New Relic, all of whom have made strategic investments in Kubernetes focused companies in the past year. As investment in cloud infrastructure continues to grow, there will be increased demand for security-focused cloud products. I expect this trend to continue in the coming months as Red Hat, VMware, and SUSE look to further differentiate their portfolios against the hyperscale Kubernetes distributions and position themselves to be the hub for cloud native containerized deployments.
Looking Ahead at SUSE
Under the stewardship of CEO Melissa Di Donato, SUSE has made the pivot from sleepy engineering focused Linux distribution vendor to a full stack hybrid cloud player. The company has a clear mission, a loyal base of enterprise clients, and an increasingly robust set of offerings that are focused on where clients are going with containerization orchestrated by Kubernetes.
The company has streamlined its focus, making tough choices to pivot from its previous focus on OpenStack, acknowledging that the marketplace had pivoted to Kubernetes. When you couple this with the company's focus on becoming more aggressive in sales execution and becoming more strategic around its marketing efforts, the company is well placed to take its rightful spot as a credible alternative to the likes of Red Hat and VMware's Tanzu offering.
I expect this won't be the last targeted acquisition we see from SUSE in the months ahead as the company looks to organically grow, cross-sell Rancher to SUSE clients, and also look to round out its portfolio and add 'tuck-in' acquisitions. I'll be watching with interest.
Disclosure: Futurum Research is a research and advisory firm that engages or has engaged in research, analysis, and advisory services with many technology companies, including those mentioned in this article. The author does not hold any equity positions with any company mentioned in this article.
Other insights from Futurum Research:
SUSE Doubles Down on Cloud-Native Innovation with Major Updates to Harvester and Rancher 
SUSE Announces Q3 Earnings and Updates on Rancher Growth
SUSE Rancher 2.6 Launches, First Release Since the Acquisition of Rancher Labs 
Image Credit: Techzine
The original version of this article was first published on Futurum Research.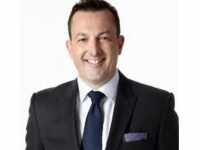 Steven Dickens is Vice President of Sales and Business Development and Senior Analyst at Futurum Research. Operating at the crossroads of technology and disruption, Steven engages with the world's largest technology brands exploring new operating models and how they drive innovation and competitive edge for the enterprise. With experience in Open Source, Mission Critical Infrastructure, Cryptocurrencies, Blockchain, and FinTech innovation, Dickens makes the connections between the C-Suite executives, end users, and tech practitioners that are required for companies to drive maximum advantage from their technology deployments. Steven is an alumnus of industry titans such as HPE and IBM and has led multi-hundred million dollar sales teams that operate on the global stage. Steven was a founding board member, former Chairperson, and now Board Advisor for the Open Mainframe Project, a Linux Foundation Project promoting Open Source on the mainframe. Steven Dickens is a Birmingham, UK native, and his speaking engagements take him around the world each year as he shares his insights on the role technology and how it can transform our lives going forward.