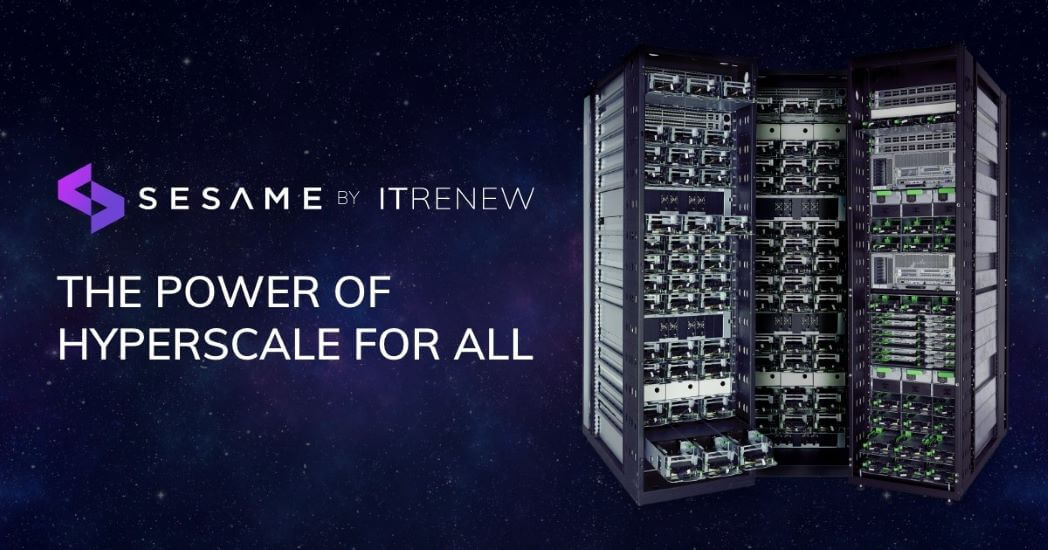 The News: ITRenew, a global provider of circular cloud and sustainable data center (DC) infrastructure, announced the expansion of its suite of Sesame by ITRenew networking solutions to include Pluribus Networks' Netvisor ONE operating system and Adaptive Cloud Fabric controllerless SDN cloud networking software.
ITRenew is the largest decommissioner of hyperscaler data center infrastructure globally. The company's Sesame by ITRenew solutions take this supply of high-performance infrastructure, which is typically replaced every 36 months, and builds recertified rack-level systems that include compute, storage and networking for enterprise and service providers. This innovative approach aims to democratize access to cost-effective hyperscale-grade cloud infrastructure and can deliver an ESG-friendly circular data center solution. Sesame by ITRenew customers now have the option to add Pluribus' open networking software to their hyperscale-grade integrated hardware and software solution. The combination targets organizations seeking DC solutions that are fully tested, deliver the flexibility and efficiency of open architecture, and offer the power and performance needed to support multiple workloads. Read the Pluribus Networks and ITRenew Press Release here.
Pluribus Networks and ITRenew Team Up to Smash TCO while Improving Sustainability for Private Cloud Infrastructure
Analyst Take: Pluribus Networks and ITRenew have formed the alliance required to fulfill rising organization demand for multi-tenant, hybrid multi-cloud architectures that assure high-performance and augmentation of networking capabilities. In fact, ITRenew is already executing projects with Pluribus across North America, Europe, and Asia-Pacific regions throughout multiple customer segments.
The integration of Pluribus' Adaptive Cloud Fabric solution powered by the Netvisor ONE operating system enables ITRenew customers to significantly streamline and radically automate their DC fabric networking. In combination with ITRenew's heritage of delivering total cost of ownership (TCO), time to value, and sustainability benefits, I anticipate that customers will leverage the Adaptive Cloud Fabric to accelerate their deployment of active-active DCs for expanded availability, edge DCs for low latency, and support workload mobility for performance optimization.
This includes the built-in transformative advantage of programming their entire network fabric with only one or two commands including single rack, several racks inside a single DC, or across geographically distributed DCs. From my perspective, Pluribus is delivering a substantial competitive edge to ITRenew customers over legacy solutions that can require hundreds or even thousands of commands to configure a single network service such as a VLAN across a DC networking fabric.
Pluribus ITRenew Alliance Delivers Three Key Benefits that Warrant Top Prioritization
Overall, I believe the Pluribus ITRenew alliance delivers three key benefits. These include the following:
Possibility for Substantial TCO Gains
I see the alliance as putting the spotlight on why IT decision makers need to top prioritize TCO benefits in determining their organization's DC expansion and enhancement plans. ITRenew has consistently demonstrated the ability to deliver a 50% TCO advantage over some conventional OEM solutions and there's a 1.5x value boost from a standard footprint through high-density designs. In addition, ITRenew's existing business relationships with hyperscale cloud service providers enables it to extend enterprises and communications service providers (CSPs) the equivalent technology, TCO, and time-to-value proposition. The Pluribus Adaptive Cloud Fabric software furthers the TCO advantage by leveraging recertified 25G/100G white box top of rack switches along with fabric-wide underlay and overlay networking automation and network visibility.
ITRenew can deliver the optimized rack-scale hardware design that uniquely fulfills the DC performance, networking efficiency, budget, and footprint requirements of any customer. With Sesame by ITRenew, organizations can achieve additional TCO and scale advantages by adopting a building block approach using solutions that are pre-configured, and don't require stacking and racking or complex DC redesigns. ITRenew's circular economic approach means that all the material needed to build Sesame solutions is already manufactured and in the customer's possession, which enables them to avoid costly, lengthy order cycles. Moreover, Sesame by ITRenew requires only three to four weeks for standard orders of completely integrated, tested, and assembled systems with comprehensive software certifications. Three-year warranties are standard for all systems (with a six-year option available), and typically only 60 to 90 minutes are needed to complete crate to operational implementation.
As a result, customers avoid the uncertainty and complexity of having to select every drive, CPU, and dual in-line memory module (DIMM) for their overall DC implementation. The integration of cloud-native, artificial intelligence (AI), machine learning, and edge compute needs are already aligned to customer infrastructure design, operations, and business process priorities. In addition, I see Sesame's open, modular architecture easing capacity expansion as workload demands increase.
Built-in Supply Chain Reliability Advantages
From my perspective, supply chain assurances and stability have become a topmost consideration for all IT decision makers across the digital ecosystem. The ongoing constraints in the global semiconductor and networking infrastructure supply chain are impacting production across major industries, and the data center realm is no exception. As a result, ITRenew's closed-loop supply chain is especially attractive. Using recertified equipment, it can enable up to threefold faster delivery of solutions than legacy OEMs.
This ability is a key differentiator for the ITRenew and Pluribus partnership, as organizations are increasingly struggling with supply chain delays in meeting their primary business objectives, including data center builds and upgrades. As such, I believe IT decision makers would be smart to consider ITRenew's ability to use circular economic models and a complete portfolio of decommissioning and DC security services, fully certified, refurbished edge and component products, as well as rack-scale compute and storage services.
Advancing Sustainability Objectives
I see more organizations committing to the adoption of more sustainable DC practices, particularly since the global IT industry is responsible for 4% of global emissions and on track to double by 2025. I expect that recommendations by organizations such as Open Compute Project (OCP) encompassing Power Usage Effectiveness (PUE), computational efficiency, utilization and power scaling, cooling, power efficiency, and use of renewables in DCs can play an instrumental role in assisting the IT industry in meeting aggressive sustainability and zero carbon emission goals.
In addition, ITRenew is advocating that these recommendations can be further augmented through the full accounting of embodied energy considerations, consisting of the environmental burden generated by producing the equipment and sourcing the required materials as well as post-use phase (end of like server) factors.
It's encouraging to see ITRenew's commitment on the sustainability front. Championing the application of circular economy practices such as creating second lives for DC technology, transforming decommissioned IT hardware (e.g., servers) from a potential waste stream into high-value assets, including critical components and fully integrated systems powering cloud, enterprise, edge, AI/ML, embedded and industrial systems are all part of what we'd like to see every tech vendor do moving forward — and I have no doubt we'll be seeing many more of these kinds of initiatives.
Why Pluribus Networks' Adaptive Cloud Fabric and Netvisor ONE are Essential to Transforming DC Networking Fabrics
I view Pluribus' Adaptive Cloud Fabric (ACF) as essential to cost-effectively meeting the DC network underlay and overlay automation, traffic visibility, and network segmentation requirements of ITRenew customers. ACF is built on the widely deployed Netvisor ONE operating system enables the build out of the distributed network architecture that delivers the advantages of cloud-scale, agility, and elasticity to today's DC and metro/core networks. By using controllerless SDN capabilities, ACF assures the automation and integration of physical DC network underlay and virtualized network overlay into a cohesive and united networking fabric.
To fulfill high availability demands of ITRenew customers, the ACF architecture avoids any failure points and provides unparalleled resiliency through fabric-wide sub-second failover. To help uphold DC sustainability targets, built-in fabric automation delivers single point-of-administration and control, distributes intelligences, assimilates a wide range of L2 and L3 network services, and supports comprehensive visibility for all traffic traversing the fabrics.
Moreover, ACF interoperates with existing infrastructure, easing adoption costs, and is optimized to provide continuous availability across the enterprise and CSP environments of any ITRenew customers.
Since Pluribus and ITRenew are members of the OCP, I foresee their partnership powering customers to attain the agility and energy efficiency benefits of hardware developed on open architecture as well as software built on Linux Foundation open-source principles.
Key Takeaways on ITRenew and Pluribus Networks Alliance
Overall, I expect that the ITRenew Pluribus alliance can play a vital role helping ITRenew customers fulfill their foremost TCO, sustainability, and supply chain assurance objectives. The combination of Pluribus software portfolio assets, such as ACF, with Sesame by ITRenew systems can accelerate the deployment and augmentation of their DC assets and critical infrastructure across the planet. Through Pluribus solutions, ITRenew enterprise and CSP customers can now move at the speed of cloud in achieving their economic, environmental, and operational outcomes.
Disclosure: Futurum Research is a research and advisory firm that engages or has engaged in research, analysis, and advisory services with many technology companies, including those mentioned in this article. The author does not hold any equity positions with any company mentioned in this article.
Other insights from Futurum Research:
Pluribus Networks Freedom 9000 Series Switches Expansion Openly Drives Disaggregated Network Expansion
Pluribus Networks: Driving Ecosystem-wide Disaggregation, Network Virtualization and Controllerless SDN Fabric Adoption
Aruba CX 10000 Series Switch Launch Aims to Shatter Centralized Security Appliance Chokepoints
Image Credit: ITRenew
The original version of this article was first published on Futurum Research.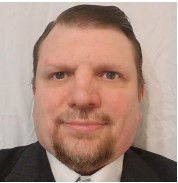 Ron is an experienced research expert and analyst, with over 20 years of experience in the digital and IT transformation markets. He is a recognized authority at tracking the evolution of and identifying the key disruptive trends within the service enablement ecosystem, including software and services, infrastructure, 5G/IoT, AI/analytics, security, cloud computing, revenue management, and regulatory issues.