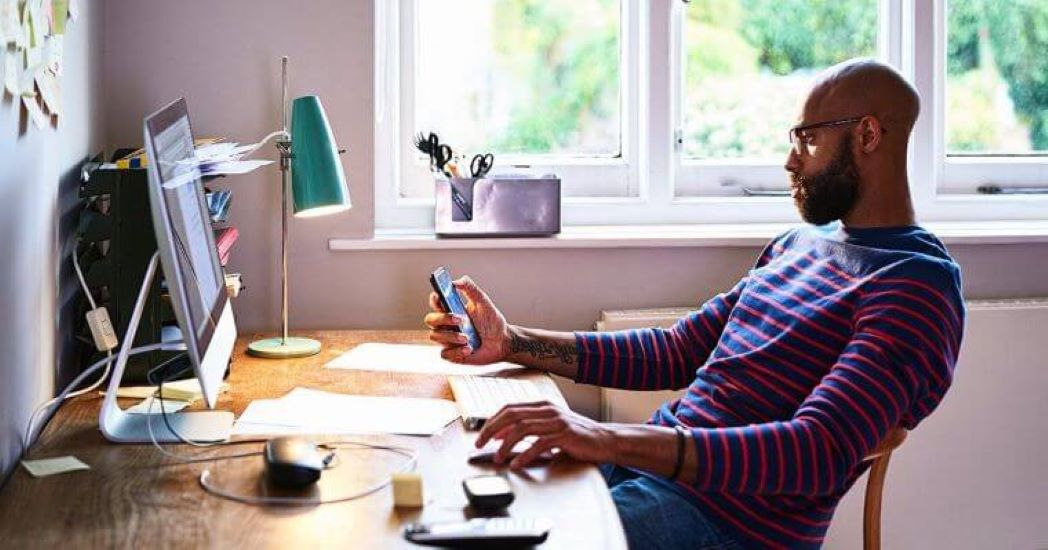 The News: Siemens recently announced it will establish mobile working as a core component of its "new normal" and will make it a permanent standard, both during the global pandemic and beyond. The aim is to enable employees worldwide to work on a mobile basis for an average of two or three days a week, whenever reasonable and feasible. You can read the Siemens announcement here.
Siemens Implements Mobile Working Permanently As Part of Its New Normal
Analyst Take: Siemens is not the first company to embrace mobile working with its announcement that it is open to its workforce working from home, but with more than 140,000 employees at over 125 locations in 43 countries, it's impressive that this new model goes into effect immediately. We see this as a growing trend in the future of work and that employers and employees will adapt with new technologies and procedures that help spur a broader adoption of mobile working.
As many companies have found mobile working works. Siemens reports that the coronavirus crisis and social distancing measures have shown that working independently of a fixed location offers many advantages and is possible on a much wider scale than the company had originally thought. The vendor also reports that its surveys of Siemens' employees confirmed their desire for greater flexibility and for personalized solutions when it comes to deciding where they work.
In Siemens' case, note that mobile working doesn't just mean working from home, it means choosing a work location where you are most productive. As a result, there can be a hybrid working model which includes working environments such as co-working spaces. For Siemens and other companies launching mobile working initiatives, this places more emphasis on outcomes-based work assessment, versus measuring a physical presence.
My colleague Shelly Kramer and I covered the topic of mobile working and more in a recent Futurum Tech Webcast, as we explored the future of work transformations we are seeing on a global basis. In our webcast, we cite other mobile working initiatives, including the early May announcement by Nationwide insurance that work from home was going to be a permanent business strategy, as well as Fujitsu's announcement a few weeks ago that the IT solutions company would halve its office space in three years as it completely restructures the way its employees work.
While the notion of employees wanting the flexibility of working from home is not new, the result of the global pandemic forcing companies to suddenly shift to an all-remote workforce has proven that mobile working is feasible. Not without some bumps in the road, but vendors like HPE, Cisco, Microsoft and Siemens have all stepped up to help safely connect virtual employees, enhance remote collaboration, and for those who have to return to work, do so safely. Some of these new workplace technologies include end-to-end meeting tool encryption, touchless entry into buildings and meeting rooms, thermal video cameras for fever detection, blue-tooth monitoring of employee location for social distancing, and voice activated conference room tools.
Whether it be the tools themselves or the processes, both employers and employees will adapt and get used to these changes, just as they have had to quickly adapt in 2020. The future of work is already here and as long as vendors continue to help companies stay agile and we continue to prove the efficacy of mobile working, we will all be okay.
You can watch or listen to our Futurum Tech Webcast on this topic by viewing the video here:
or grabbing the audio version here:
Futurum Research provides industry research and analysis. These columns are for educational purposes only and should not be considered in any way investment advice.
Other insights from the Futurum team:
HPE Delivers Return-To-Work Solutions to Accelerate Recovery
Cisco Live Collaboration Launch Focuses In On Workplace Transformation
Compulsory Remote Work and the Future of Work–The New Normal?–Futurum Tech Podcast
Image Credit: Siemens
The original version of this article was first published on Futurum Research.
Sarah brings 24 years of experience as an industry analyst to the Futurum team. She most recently served as the head of industry research for Oracle. Her experience working as a research director and analyst extends across multiple focus areas including AI, big data and analytics, cloud infrastructure and operations, OSS/BSS, customer experience, IoT, SDN/NFV, mobile enterprise, cable/MSO issues, and managed services. Sarah has also conducted primary research of the retail, banking, financial services, healthcare, higher ed, manufacturing, and insurance industries and her research has been cited by media such as Forbes, U.S. News & World Report, VentureBeat, ReCode, and various trade publications, such as eMarketer and The Financial Brand.