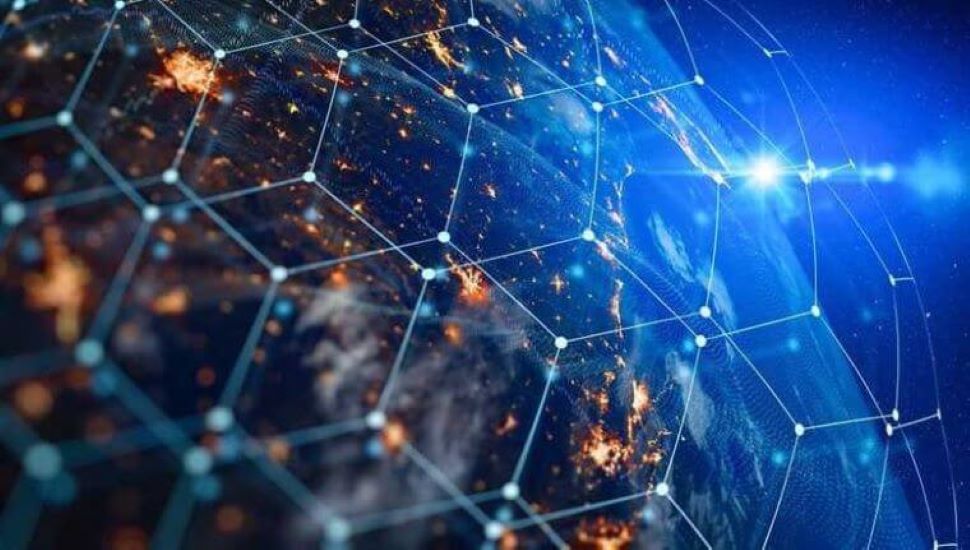 The News: The Ribbon and ECI's software and hardware-based products and solutions that are now unified to offer flexible deployment and architectures, demonstrating the holistic portfolio benefits of the recently competed merger of Ribbon and ECI. The company's solutions are deployable and proven in different parts of customer networks encompassing the cloud, the network core, the network edge, metro locations, access networks and the enterprise edge. Ribbon and ECI products and solutions also now run in different layers of communication network architectures, from the session and application layers, to the optical and packet networking and transport layers.
Ribbon will continue to promote ECI's Elastic Network technology when referencing the entirety of its Packet and Optical Transport solutions portfolio. The portfolio is comprised of a programmable infrastructure coupled with a service driven software suite and open APIs. In particular, the Apollo series is developed to provide a complete access to core optical solution with built-in elastic, flexible bandwidth capabilities. Its design objective allows the mixing and matching of interoperable building blocks with a diverse range of service aggregation, optical transport and wavelength routing capabilities, enabling customized cost-effective solutions. More on the Apollo Series here.
Ribbon's Apollo Series, through ECI Technology, Delivers the Differentiation Key to Market Success
Analyst Take: The announcement of the updates to the Apollo product series quickly followed the completion in March 2020 of the Ribbon acquisition of ECI Telecom. Ribbon and ECI immediately addressed the challenge of demonstrating the competitive benefits of the newly formed company's combined portfolio by creating the Packet Optical Networking BU. Utilizing the theme, "Ribbon and ECI – One Team | 2020", and swiftly onboarding new CEO, Bruce McClelland, accelerated the company's ability to market and deliver on executing its strategic portfolio development objectives, including the differentiation and promotion of its Apollo optical product line.
The Apollo line, based on ECI's Elastic Network technology, consists of the 9600 Flexible DWDM Transport series and the 9900 High Capacity OTN Switching series. Overall the Apollo line delivers an access to core optical solution in combination with transport and OTN-switch solutions, with each series using the same cards. In addition, the line delivers complete dynamic optical layer, software provisioning, and dense cards with small form factor coherent transceivers to augment CSP deployment flexibility. Moreover, the line supports metro migration options ranging from 100Gbps and up to 1.2Tbps along with per-service selectable layer 1 encryption.
The Apollo line was developed to deliver performance optimized transport capabilities, especially for 100GbE and 400GbE clients, in combination with supporting density and power optimized capabilities. Today's performance-optimized optical transport solutions prioritize squeezing maximum capacity per available spectrum for any distance, and are used primarily for more specialized applications, such as data center interconnect (DCI) and undersea technologies, that require going the "extra mile." These solutions are typically proprietary and more expensive in order to attain the edge in performance. The density/power optimized solutions are used in most applications as they provide lower costs, use less power, and feature multi-source pluggable flexibility. In a nutshell, Ribbon is seeking to provide the best of both worlds in the optical transport sector with ECI's technology.
To fulfill growing CSP demand for open interfaces, the Apollo series uses NETCONF/YANG open interfaces based on OpenROADM API interworking to enable control by the CSPs selected third-party Optical Domain Controller (ODC). As a result, I see the Apollo series enabling full configuration and monitoring capabilities, allowing CSPs to implement any type of disaggregation, including optical line systems (OLS), DCI transponders/muxponders, and OTN switching (OTN XC).
Apollo Series Key Differentiator is Flexible Grid Capabilities
The most significant differentiator of the Apollo series is providing flexible grid performance, particularly in fast-growing 400GbE environments. Through Apollo flexible grid capabilities, CSPs can fulfill their DCI, metro, and long-haul transport needs with new levels of carrier and DSP flexibility.
The new capabilities, within ECI's product line, draw a sharp contrast to the approach of North America optical transport market leader Ciena. With the Apollo solutions, CSPs are able to use twin carriers with twin DSPs that enable single or dual channels over two physical interfaces and 200G to 1200G scale range in 50G increments. In contrast, Ciena's approach limits CSPs to a single carrier with a single DSP solution that allows only for a single channel over single interface implementation, limiting CSPs to a 200G to 800G scale range in 50G increments.
The Apollo solution enables carriers to work in two modes, both single wide channel (100-150 GHz) and two narrow channels (50-87.5 GHz), whereas the Ciena solution constrains CSPs to a single carrier that works only in a single wide channel. This singularity enables Apollo to provide 400GbE transport in a brownfield 50GHz/100GHz network, which Ciena does not deliver today. In addition, by adding a new edge-optimized OTN switch, Apollo can claim unique end-to-end OTN switching benefits that include faster/automated service provisioning, CapEx savings through wavelength efficiencies, and automated restoration.
Finally, the Apollo series offers protection against criminal fiber tapping through Layer 1 optical encryption. What sets the Apollo line apart is giving CSPs the ability to encrypt traffic on a selective per-service basis. This provides an added security layer for critical infrastructure and adds enhanced security assurance and value to enterprises. I see Apollo's Layer 1 optical encryption as a crucial differentiator, especially since we consistently find enterprises identifying security as their top priority and concern in their strategic 5G planning and adoption.
Why Ribbon is Poised to Make Competitive Waves in Optical Transport
I believe Ribbon, with ECI technology, is poised to become a direct competitive threat to Ciena, particularly in the North American optical transport market segment. By emphasizing the flexible grid performance and per service encryption selectivity capabilities of the Apollo series, Ribbon is delivering the differentiators needed to capture valuable mind share among CSPs and move the market needle in challenging Ciena.
In addition, Mercury Network Function Virtualization (NFV) deploys a library of homegrown and third-party VNFs key to developing differentiated business services in areas like Universal CPE packages. Further augmenting the Apollo portfolio, Muse lifecycle automation delivers real-time SDN control over a programmable network infrastructure that automates the service and network operations lifecycles and Muse Cyber Security focuses on protecting critical infrastructure from cyber-attacks.
I remain convinced the merger of Ribbon and ECI is providing the sales foundation required to give ECI products a major sales and marketing boost in the North America and Japan markets, especially in 5G build environments. The Mercury NFV and Muse SDN control capabilities also indicate Ribbon is demonstrating the value of its NFV/SDN assets in driving optical transport innovation.
Ribbon and ECI solutions are already deployed in some of the largest scale NFV and SDN implementations and are production-ready for major public cloud networks such as AWS, Azure, and Google Cloud. I anticipate the combination of innovative optical transport technology differentiators and robust sales and marketing channels is prepared to disrupt the optical transport competitive landscape.
Futurum Research provides industry research and analysis. These columns are for educational purposes only and should not be considered in any way investment advice.
Related content from Futurum Research:
Ribbon's New CEO is the Right Fit to Expand Sales Capabilities and Pilot ECI Integration
Ribbon's EdgeMarc 6000 Smartens the Operator and Enterprise Edge
Ribbon UC Study Reveals Nearly Two-Thirds Plan to Invest in Unified Communications
Image Credit: Capacity Media
The original version of this article was first published on Futurum Research.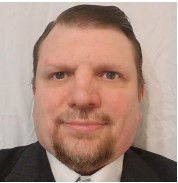 Ron is an experienced research expert and analyst, with over 20 years of experience in the digital and IT transformation markets. He is a recognized authority at tracking the evolution of and identifying the key disruptive trends within the service enablement ecosystem, including software and services, infrastructure, 5G/IoT, AI/analytics, security, cloud computing, revenue management, and regulatory issues.