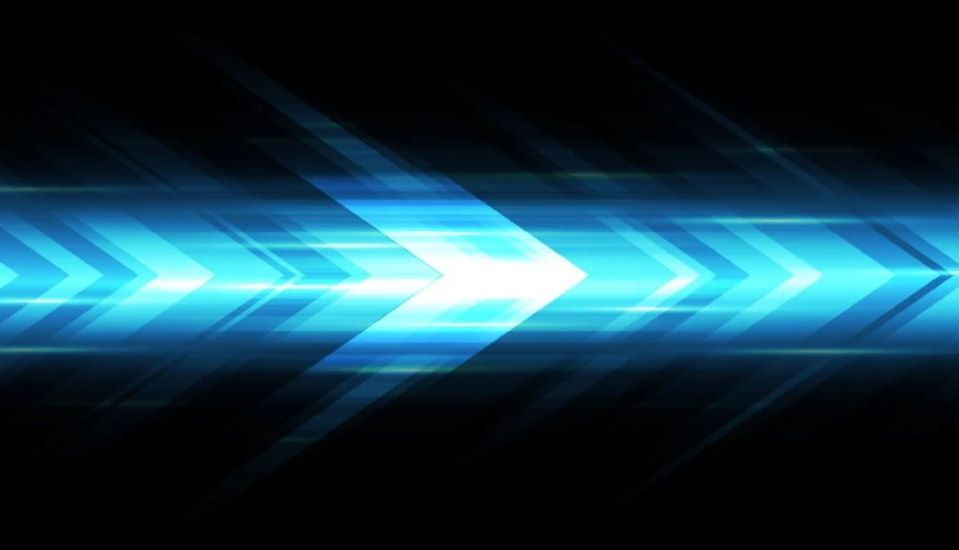 The News: Rakuten's acquisition of Altiostar is a 5G game changer. Rakuten Group, Inc., an e-commerce, communications and fintech organization and operator of Japan's newest mobile network announced the acquisition of U.S.-based mobile technology company, Altiostar at a total valuation of Altiostar at USD 1B+. Rkauten and Altiostar will partner to potentially accelerate deployment of software-centric, virtualized services for the mobile industry across the world.
Altiostar's 4G and 5G open virtual Radio Access Network (Open vRAN) solutions are factors in accelerating the telecommunications industry's paradigm shift to web-scale cloud native mobile networks. Its software supports open interfaces and virtualizes the baseband unit to build a disaggregated multi-vendor mobile network, enabling mobile network operators to quickly adapt the network for different services and automate operations to scale the network and meet Total Cost of Ownership (TCO) reduction goals. Altiostar supports a diverse Open RAN ecosystem and its O-RAN compliant solution has been deployed globally, including Rakuten Mobile in Japan. Read the Rakuten press release here.
Rakuten's Acquisition of Altiostar is a 5G Game Changer
Analyst Take: With Rakuten's acquisition of Aliostar, Rakuten is raising the competitive stakes across the entire 5G ecosystem. With this $1 billion acquisition of the Open RAN specialist, Rakuten is providing a template for how Communications Service Providers (CSPs) can gain a strategic competitive edge in the cloud-based 5G ecosystem – own more of the software assets key to long-term 5G build and innovation.
The relationship between Rakuten and Altiostar was firmed in May 2019 with Rakuten's initial investment into Altiostar approved by the Committee on Foreign Investment in the United States. The terms of the current deal include that CEO Ashraf Dohod will continue as CEO and Altiostar will continue operations from the company's Tewksbury, Massachusetts headquarters.
The move follows on Rakuten Mobile's launch of its 4G network in April 2020 and the subsequent collaboration between Rakuten and Altiostar to launch Rakuten's container-based, cloud-native 5G radio access network (RAN) in September 2020. Rakuten gains Altiostar's expanding global operations, which includes recent expansion of its India-based R&D (Research and Design) center and UK-based vRAN (virtual RAN) engineering lab, as well as debuting regional hubs close to customers.
Rakuten also inherits Altiostar's CSP customers including Airtel (India), DISH (United States), and Telefonica (Europe, Latin America). Moreover, Rakuten strengthens its overall channel relations by adding key Altiostar partners Cisco, VMware, Dell, Fujitsu, IBM/Red Hat, Intel, NEC, Qualcomm, Sterlite, Tech Mahindra, Facebook Connectivity, and public cloud providers.
I anticipate the deal will boost the Open RAN cause throughout the 5G ecosystem as Altiostar is a member of the O-RAN Alliance, the Telecom Infra Project (TIP), and a board member of the Open RAN Policy Coalition. Open RAN is gaining broader ecosystem support as top-tier telcos as well as regulators keen on boosting competition and support for local Open RAN sourcing are backing Open RAN R&D. This atmosphere can bolster Rakuten's goal to sell Altiostar Open RAN technology into new markets including as an integral part of bundle with RCP.
Rakuten Raises the Competitive Stakes Across the Open RAN Domain and the Entire 5G Ecosystem
This is a strategic move — Altiostar needed to merge with Rakuten to lock-in its long-term competitiveness. As an independent Open RAN supplier, the company was more vulnerable to any delays in CSP deployment of Open RAN technology as well as increasing pressure from incumbent RAN players, such as Ericsson, Nokia, and Samsung, increasing their targeting of the Open RAN space. Altiostar's portfolio is now assured of playing the main role in Rakuten's Open RAN implementation and will also be integral to Rakuten's support of the Rakuten Communications Platform (RCP) across the 5G ecosystem.
I now see Open RAN specialists, such as Mavenir, Parallel Wireless, and Radisys, as becoming juicier acquisition targets as Open RAN gains market-wide momentum. The $1 billion Altiostar acquisition very likely boosts the valuation of the specialists as the Rakuten deal provides critical validation for the technology. Now other CSPs will elevate their interest in acquiring an Open RAN specialist to not only catalyze their own Open RAN development, but also sell to other CSPs as well as enterprises prioritizing access to Open RAN capabilities, expertise, and service support. In addition, they can integrate Open RAN capabilities into their broader digital, cloud native 5G platforms for sell across the 5G ecosystem.
The Open RAN specialists will also continue to be the target of telco equipment suppliers like Cisco and Juniper looking to expand their 5G credentials, and RAN incumbents Ericsson, Nokia, and Samsung seeking a rapid Open RAN boost to their overall portfolios. They will also be attractive to hyperscalers such as Azure, AWS, and Google Cloud seeking more telco credibility (as evidenced by Microsoft's acquisition of Affirmed Networks and Metaswitch), as well as Open RAN silicon stalwart Intel, with an eye on powering ecosystem-wide adoption of Open RAN/Open 5G technology.
Rakuten needed to acquire Altiostar to assure long-term supply chain stability and optimal interworking across the Open RAN domain of its overall 5G build. Rakuten previously acquired Virginia, USA-based Innoeye to bolster its automated operations capabilities and further augment the RCP which is making significant market inroads. I view the success of the Innoeye acquisition as boding well for the Altiostar deal. With the Altiostar takeover, Rakuten Mobile gains additional market credence for its RCP already adopted by other CSPs such as Telefonica, Etisalat, stc and Ligado Networks in the rollout of their Open RAN implementations.
I see RCP gaining more traction in both the CSP (and enterprise) communities as they prioritize the deployment and scaling of their 5G networks, including the 5GC and Open RAN domains, and ultimately a comprehensive Open 5G network. One key differentiator is that RCP customers can visit the Rakuten online marketplace where they can select, purchase, and deploy the essential capabilities required to operate their private, cloud-native, virtualized 5G network.
The Strategic Approach Many CSPs Should Have Taken Sooner
The Rakuten acquisition of Altiostar epitomizes the approach that I believe many CSPs should have taken sooner, which is the strategic acquisition of telco-specific and cloud-specific software assets. Such assets are well within the comfort zone of CSPs and avoids the integration pitfalls related to non-telco assets, such as satellite PayTV and media content assets.
This way, CSPs lock in the skill sets vital to their long-term competitiveness in the cloud & 5G era as well as easing the reskilling process within their own organizations. For example, AT&T should consider acquiring DriveNets to attain supply chain assurance for its transition to software-center disaggregated core networking and Mavenir for the same reasons across the Open RAN domain.
Moreover, Rakuten now has greater degree of control over its mobile supply chain than virtually any other CSP. The Altiostar and Innoeye acquisitions enable Rakuten to minimize reliance on third party's in meeting its strategic Open 5G build-out in areas such as Open RAN and digital operations. Great control over supply chain can also streamline innovation process as evidenced by Elon Musk's own as much as the supply chain strategy in advancing the competitiveness of top tech concerns Tesla and SpaceX.
Key Takeaways on Rakuten's Acquisition of Altiostar
So much for the traditional sleepy August as Rakuten's $1B acquisition of Altiostar follows on the heels of Marvell's $1.1 billion acquisition of Innovium. What both acquisitions have in common is the laser focus on strengthening Rakuten and Marvell's respective cloud credentials as both the 5G and networking realms require cloud-first strategies and architectural designs. Now, Rakuten can control its cloud 5G destiny to a far greater degree than virtually any other CSP.
The Rakuten deal draws a digital line in the sand in how CSPs must map their overall 5G/edge and cloud strategies in the open 5G era. The bolder Rakuten path entails owning more of the software assets and control over supply chain to better fulfill the Open 5G mission and overall control over the cloud journey. The other path risks greater dependence on cloud and equipment partners requiring CSPs to hector other parties to massively assist in meeting their own business goals. Which path CSPs take over the next 12-24 months will go a long way in determining their long-term competitive success.
Disclosure: Futurum Research is a research and advisory firm that engages or has engaged in research, analysis, and advisory services with many technology companies, including those mentioned in this article. The author does not hold any equity positions with any company mentioned in this article.
Other insights from Futurum Research:
Rakuten, NEC, and Intel Score 5G SA Core Breakthrough
Vodafone and Qualcomm Embark on Vision Quest for Open RAN Vendor Diversification and Swifter 5G Innovation
HPE Raises the Stacks in the Open RAN Realm
Image Credit: SDxCentral
The original version of this article was first published on Futurum Research.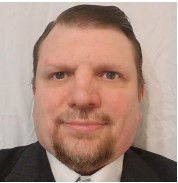 Ron is an experienced research expert and analyst, with over 20 years of experience in the digital and IT transformation markets. He is a recognized authority at tracking the evolution of and identifying the key disruptive trends within the service enablement ecosystem, including software and services, infrastructure, 5G/IoT, AI/analytics, security, cloud computing, revenue management, and regulatory issues.