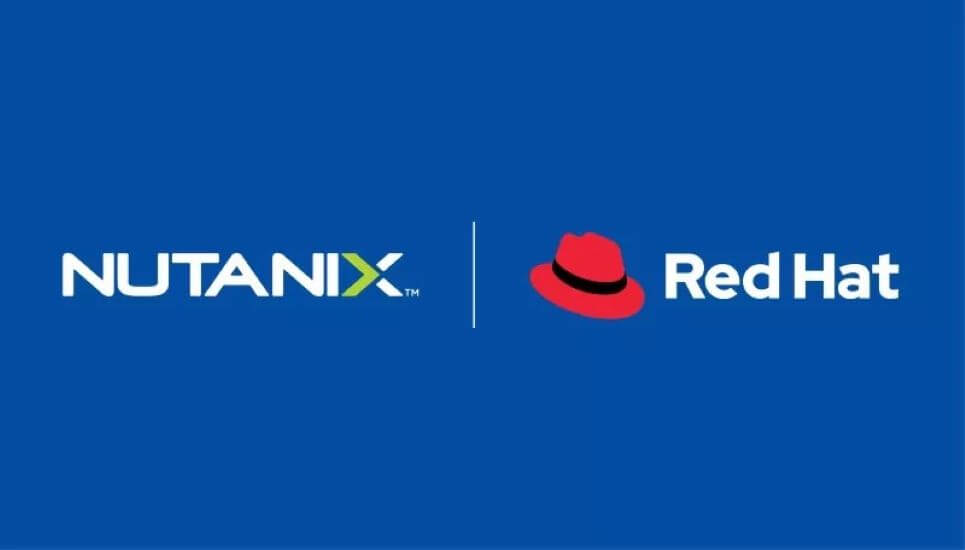 The News: Red Hat is collaborating with Nutanix to make OpenShift and Red Hat Enterprise Linux a fully supported solution on the Nutanix native virtualization platform, AHV. Full details of press release here.
Red Hat Partners with Nutanix To Put Squeeze on VMware
Analyst Take: I had the opportunity to get briefed by Ron Pacheco, Director Product Management at Red Hat earlier this week to discuss the announcement. Our briefing started with the topic of why Red Hat has worked with Nutanix. The Red Hat team were very keen for me to understand this announcement is being driven by burgeoning client demand, with Pacheco describing this demand as a "growing crescendo," as hybrid cloud strategies are evolving faster than ever across every industry. Organizations are increasingly counting on flexibility and freedom of choice to build, run, and manage applications at scale. Customers are demanding better interoperability and support from their cloud technology providers and need their deployments to be certified by vendors that co-exist in their tech stack.
The other key takeaway from the briefing is that both Red Hat and Nutanix want their customers to have options. Clients were able to deploy RHEL and OpenShift with Hyper V or with VMware ESXi or an open source KVM variant, and now clients have the option to work with Nutanix AHV. I believe this push for customer choice is well placed. As clients look to adopt a hybrid multicloud model with applications running both on-premises and in multiple clouds, the ability for hypervisors, Kubernetes orchestration layers and Linux distributions to run anywhere, with a fully supported approach, will be key to removing friction and improving speed of deployment and Day 1 operations. According to Pacheco this trend is further accelerating as the pandemic has driven the need for no-hands operational models.
Red Hat and Nutanix Announce Code on Day One
I see a lot of press releases from major IT vendors that talk about what we can expect in the future or providing statements of direction with functionality and supported generally available solutions often following months, if not quarters into the future. This announcement was not one of these types of announcements: The Red Hat and Nutanix teams have focused on waiting until functionality is ready for release and support models are established. I believe this model should be the norm and both vendors are to be applauded for keeping their marketing departments at bay until the functionality was ready to release.
Another element of note that was not in the original press release was that the Red Hat support extends back to version 7 of Red Hat Enterprise Linux (RHEL) and not just the most current release RHEL 8. For me, this speaks to the point that Red Hat were keen to stress that this announcement is more about demand from the market and less about marketing hype. While a lot of customers are adopting RHEL 8, a significant portion of the Red Hat installed base are yet to make the upgrade. The support of both RHEL 7 and 8 allows all of the Red Hat base to take advantage of this functionality, which is encouraging as much as the approach is unusual.
Key Elements of the Red Hat and Nutanix Partnership
I was encouraged by the depth of the partnership between Red Hat and Nutanix and, as I have already mentioned, the fact that everything is available on day one will be good for client adoption. The details of the main areas of collaboration include:
OpenShift preferred – The Red Hat team were keen to stress that OpenShift is the preferred choice by Nutanix for enterprise full stack Kubernetes on the Nutanix Cloud Platform. As a result of the deep engineering work here, customers looking to run Red Hat Enterprise Linux and Red Hat OpenShift on hyperconverged infrastructure (HCI) will be able to use the cloud platform from Nutanix, which includes both Nutanix AOS and AHV.
Cloud Support – the Nutanix Cloud Platform is now a preferred choice for Hyper Converged Infrastructure (HCI) for RHEL and OpenShift.This will enable customers to deploy virtualized and containerized workloads on a hyperconverged infrastructure, building on the combined benefits of Red Hat's open hybrid cloud technologies and Nutanix's hyper converged offerings.
Hypervisor Support – The partnership provides for Red Hat OpenShift, the company's Kubernetes distribution, to be the Nutanix "preferred choice" for Kubernetes on Nutanix, and for Nutanix HCI to be fully supported by RHEL and OpenShift. The Nutanix Acropolis Hypervisor (AHV) will now be certified by Red Hat for RHEL and OpenShift. The certification of the Nutanix built-in hypervisor, AHV, for RHEL and OpenShift focuses on delivering a simplified full stack solution to customers looking at containerization and virtualizing cloud-native applications. This certification delivers Red Hat customers additional choice in hypervisor deployments, beyond VMware and Microsoft and represents the first time that Red Hat has certified a hypervisor since 2010 with the certification of Hyper V. The simplest way to look at the stack is the diagram below:
Roadmap – it was obvious from my briefing that the Red Hat and Nutanix engineering teams have gotten close over the last few months in order to deliver a joint engineering roadmap. One example highlighted by Pachecco on our call was around the OpenShift installer, the first release leverages the manual installation method, but Pacheco was keen to stress the automated deployment approach is on the joint roadmap. The focus here on joint development is a good indicator that these two vendors are in this for the long term, which will be welcomed by their respective clients.
Support – While the companies promise a more seamless support experience providing faster resolution times for joint customers, it will be interesting to see how this plays out in reality. According to Pacheco, the Red Hat team is being trained on the Nutanix offerings, but the support process is still bifurcated, with two providers providing support for what is a very converged offering. I will be circling back with Red Hat to find out how this is working for customers as part of my next briefing. Net net, not bad news, just too early to tell how this will work out for customers.
Ansible – What was not mentioned in the announcement was support for Red Hat Ansible. This is a core offering for Red Hat, so I quizzed Pacheco on why Ansible was not part of the Nutanix announcement during my briefing. Pacheco was straightforward and measured, saying that the companies have begun working on a joint roadmap and that I should 'watch this space' for Ansible support in the future.
When asked to summarize the announcement and Pacheco replied: "Working with partners like Nutanix to deliver solutions and show our customers value on day one has always been a priority for Red Hat. This is not just an announcement of a new partnership, it is the immediate availability of Nutanix AHV as a Red Hat certified hypervisor, enabling full support for Red Hat Enterprise Linux and Red Hat OpenShift on Nutanix Cloud Platform."
Open Source Still Part of the Equation?
One area that was not mentioned in the announcement was OpenStack, which is not overly surprising, given the Kubernetes focus here, but it will be interesting to watch in the Telco space, particularly where it has more widespread adoption. For the vast majority of clients however, customers are looking at HCI solutions like Nutanix because of the simplicity of deployment and the rapid time to market and reduction in the skills required rather than build it yourself.
Nutanix uses open-source software but with proprietary elements on top. The Acropolis Hypervisor is built on an open-source CentOS KVM foundation and extends KVM's base functionality to include features such as high availability (HA) and live migration. With clients increasingly looking for vendors to step up and harness the crowd sourced innovation of open source, but also provide testing and a simplified enterprise grade support experience this model will become more and more the norm.
Choice is Good for Clients
Given the push by the public cloud hyperscalers for their own flavours of Kubernetes, including Google with Anthos and GKE (Google Kubernetes Engine), Microsoft with AKS, and AWS with EKS (Elastic Kubernetes Service), all of which now run on-premises as an option, the deal with Nutanix looks like good news for OpenShift as it positions itself as the cloud neutral Kuberenetes distribution.
OpenShift is seen by many as a preferred choice in the enterprise and this partnership is a direct overlap with the Nutanix installed base, so the customer demand referenced by Pacheco is not surprising. What will be interesting to watch is what this means for Nutanix's partnership with HPE? What does it mean that Red Hat is now the "preferred choice" for enterprise full-stack Kubernetes on Nutanix Cloud Platform? I will be tracking the HPE reaction to this when HPE next makes announcements in this space.
Overall, I will need to see how this partnership plays out and will be circling back with Red Hat to get a better insight into client adoption patterns and how the joining roadmap is delivering the functionality that was hinted at. However, I believe the focus on joint engineering and not marketing, is good for clients and that Nutanix and Red Hat are an obvious choice for partnership given the complementary nature of the respective solution stacks.
Disclosure: Futurum Research is a research and advisory firm that engages or has engaged in research, analysis, and advisory services with many technology companies, including those mentioned in this article. The author does not hold any equity positions with any company mentioned in this article.
Other insights from Futurum Research:
The Storage-As-A-Service Market Heats Up — Pure Storage, IBM, VAST Data, Red Hat And Others Are Disrupting The Storage Landscape 
Red Hat Announces Latest Version Of Red Hat Advanced Cluster Management For Kubernetes
Red Hat Launches Latest Version Of Flagship Kubernetes Product OpenShift 4.8
Image Credit: Ervik.as
The original version of this article was first published on Futurum Research.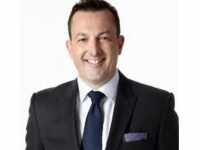 Steven Dickens is Vice President of Sales and Business Development and Senior Analyst at Futurum Research. Operating at the crossroads of technology and disruption, Steven engages with the world's largest technology brands exploring new operating models and how they drive innovation and competitive edge for the enterprise. With experience in Open Source, Mission Critical Infrastructure, Cryptocurrencies, Blockchain, and FinTech innovation, Dickens makes the connections between the C-Suite executives, end users, and tech practitioners that are required for companies to drive maximum advantage from their technology deployments. Steven is an alumnus of industry titans such as HPE and IBM and has led multi-hundred million dollar sales teams that operate on the global stage. Steven was a founding board member, former Chairperson, and now Board Advisor for the Open Mainframe Project, a Linux Foundation Project promoting Open Source on the mainframe. Steven Dickens is a Birmingham, UK native, and his speaking engagements take him around the world each year as he shares his insights on the role technology and how it can transform our lives going forward.