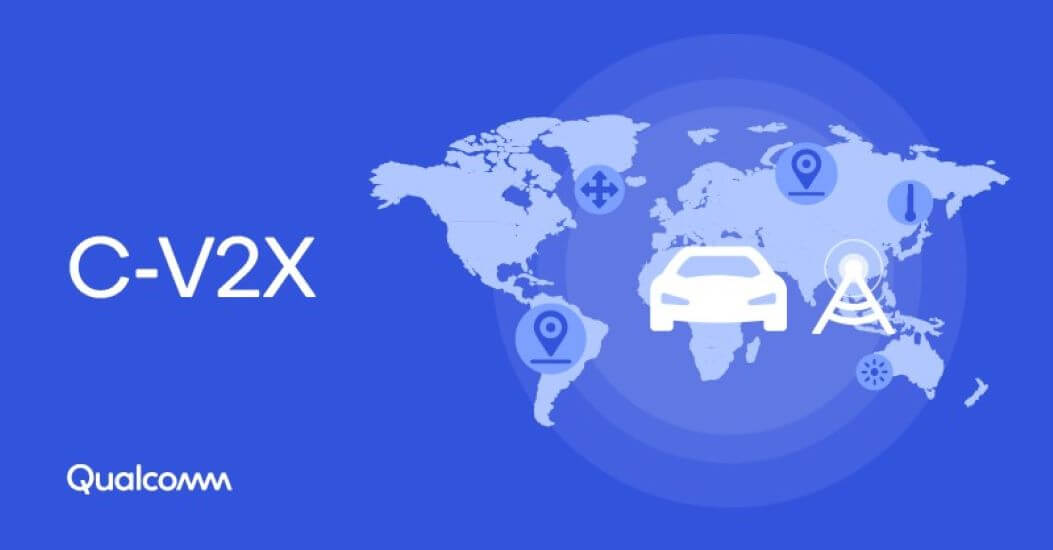 The News: In case you missed it, Qualcomm recently unveiled some pretty important research milestones and innovations for advancing 5G. These came in the form of new and updated R&D over-the-air (OTA) test networks, prototypes, and system simulations, which highlight 5G's transformative impact on a breadth of industries, and will also help advance 5G research and product development in six critical areas: 5G mmWave, wide-area 5G, C-V2X sidelink, Industry 4.0, extended reality (XR), and green networks.
These breakthroughs are especially relevant against the backdrop of Qualcomm's 2021 Investor Day event held in New York earlier this week, during which the technology giant outlined its expansive technology roadmap.
We provided an overview of all six in Part One. In Part Two, we will take a closer look at C-V2X, smart factories, XR, and improved system efficiencies.
Qualcomm R&D Test Beds: a Closer Look at C-V2X, Smart Factories, XR, and Improved System Efficiencies – Part Two
C-V2X Sidelink: Making Transportation Safer and Smarter with 5G
The acceleration of Qualcomm's support for cellular vehicle-to-everything (C-V2X) is driven by a vision of an evolved transportation ecosystem in which smart, ubiquitously connected vehicles can help radically improve road safety and user experiences. Bringing enhanced, multilayered 5G connectivity to vehicles promises to deliver richer information, entertainment, and productivity options for drivers and passengers. At the same time, more connectivity is already beginning to radically improve road safety by connecting vehicles to other vehicles (V2V), vehicles to smart infrastructure (V2I), vehicles to pedestrians (V2P) and vehicles to vulnerable road users (V2VRU) like cyclists, motorcyclists, scooter users, skateboarders, and so on.
One of the most critical tools in the C-V2X arsenal is Sidelink, which leverages G-ITS bands to allow vehicles to communicate with one another without connecting to a network. In other words, even in areas where 5G network coverage may be inexistent, limited, or interrupted, Sidelink will allow nearby vehicles to still share information about road conditions and traffic data in real time with extremely low latency. Now, Qualcomm is demonstrating how Sidelink can also be leveraged to enhance network capacity by tasking dedicated roadside units (RSUs) using C-V2X sidelink to offload high-bandwidth data from wide-area 5G networks.
Sidelink can also allow vehicles to access local high-resolution 3D maps in real time and provide location data even when satellite-based GNSS might be temporarily unavailable—as is often the case while driving in tunnels, parking garages, or even because of poor weather. This new 5G Rel-16-aligned solution enhances the connective capabilities of smart, connected vehicles by allowing them to alert nearby vehicles approaching the same area about relevant road conditions like weather, traffic congestion, broken-down vehicles, double-parked vehicles, road work, road closings, obstructions, and so on. And because the system uses distributed time synchronization, the switch in timing source is seamless, and the Sidelink communication remains robust and glitch free for drivers.
Smart Factories: Enabling New Industry 4.0 Efficiencies with 5G
With Qualcomm's focus on smart factories and Industry 4.0, their OTA test beds are also enjoying a few upgrades this summer. The first of these is wireless Ethernet with time-sensitive networking (TSN), which allows for extremely precise microsecond-level synchronization with connected machines and Autonomous Guided Vehicles (AGVs), as well as ultra-reliable communications (99.9999% reliable) with multiple transmission/reception points in both uplink and downlink (coordinated multi-point/CoMP). Even smart cameras equipped with onboard AI (for low-latency visual sensing) are involved. In short, TSN and ultra-reliable communications combine to deliver dependable deterministic latency, extremely precise, extremely reliable uplink and downlink connectivity across a manufacturing ecosystem, at scale.
The second is a new design for a 5G indoor precise positioning system with centimeter-level accuracy. This improves real-time precision tracking of AGVs and other industrial assets. Picture a smart factory with AGVs picking and delivering parts to an assembly line, or a distribution center in which AGVs are sorting through and moving parcels. You can imagine the difficulty of ensuring that none of these AGVs run into each other, veer off track, or even lose their way in a dynamic industrial setting where routes may change. Centimeter-level accuracy tracking helps manage AGVs with far greater precision and reliability than ever before, and at scale.
The third upgrade is the addition of 5G sidelink for devices to communicate directly with one another, much like vehicles in C-V2X use cases. This brings a valuable additional layer of network capacity and reliable performance to smart manufacturing. Sidelink capabilities ultimately enable manufacturing and warehouse environments to enhance their private 5G networks by offloading some of the bandwidth relied upon by sensor-equipped equipment and AGVs to sidelink communication channels (similar to RSUs in C-V2X use cases). This drastically increases, and by as much as 80%, the number of devices which can be connected reliably.
These three upgrades to 5G smart manufacturing use cases are currently being demoed by Qualcomm at its San Diego headquarters and showcase the speed with which 5G and adjacent wireless technologies are already evolving to serve Industry 4.0 needs, connectivity and analytics, at scale.
XR: 5G Mobile mmWave Delivers Boundless XR Experiences
We already know that boundless XR promises more immersive mobile virtual and augmented reality experiences through 5G, which leverages distributed computing to help stitch together the physical world around us with digital and virtual layers. These types of XR applications will open new doors to immersive gaming and entertainment experiences; enhanced learning, shopping, travel and hospitality use cases; real-time urban and rural navigation; law enforcement; as well as healthcare, STEM, industrial, athletic, and workplace applications.
Qualcomm's end-to-end optimized 5G mmWave OTA system provides simultaneous support for multiple VR users across diverse applications with high throughput and low latency. It reliably provides significantly improved motion-to-render-to-photon (M2R2P) latency even in challenging RF conditions, with future expansions into additional XR use cases, paving the way for more immersive mobile XR experiences at scale. In other words, the last few pieces of the complex infrastructure puzzle that will make 5G boundless XR truly scalable—which is currently the biggest challenge—are currently being tested and optimized.
Improved 5G System Efficiencies: Powering Greener Networks
The push to make 5G networks greener is accelerating. On the one hand, organizations, governments, and regulators around the globe are doubling down on their climate action efforts. Being greener, more energy efficient, and environmentally friendly are critical elements of this new global imperative. Because we now live in a ubiquitously connected world, making 5G networks greener is a natural extension of climate action objectives. On the other hand, improving the energy efficiency of all systems, including 5G networks, is bound to result in real cost savings, meaning that the forces driving greener 5G networks are not just climate action-based but also very much profit-driven.
The challenge, however, is that demand for mobile broadband data is growing, which increases the net amount of energy that networks require to address that need at scale. This is why Qualcomm's researchers are working on solutions to significantly reduce overall energy consumption across mobile networks without impacting performance. To that end, the two latest techniques being showcased by Qualcomm's OTA test beds are higher-order modulation and digital post distortion.
Broadly speaking, the first technique is using a series of iterative noise floor cancellers to allow it to operate using a higher-order modulation. The second technique is using a set of 5G system power amplifier optimizations (think end-to-end system, not just the power amplifier itself) aimed at reducing overall energy usage for the network. More specifically, digital post distortion is a technique that reduces base station power consumption by operating at a much more power efficient operating point thanks to nonlinearity compensation processing in the mobile devices. One of the advantages of this technique is that it efficiently spreads that piece of the power consumption pie across all users on the network without noticeably taxing their devices' battery performance, rather than having base stations continue to handle 100% of that load. It's clever. I see this innovation as yet another reason why distributed compute capabilities will continue to drive SOC and modem-RF system performance design well into the next decade – which is one of Qualcomm's specialties. An additional positive effect of this technique is that it can also improve signal quality.
New higher-order modulation schemes also help, both in sub-6 GHz and mmWave bands, by pushing the boundaries of spectral efficiency in real-world environments. Super-QAM technology, for instance, can boost peak data rates significantly by cancelling RF transmission impairments, which allows base stations to reduce transmission duration and therefore reduce power consumption. The current goal is to achieve 4K-QAM modulation in sub-6 GHz and 1K-QAM in mmWave using this novel Super-QAM iterative impairment cancellation technology.
In Part Three of our three-part series, we will focus on how Qualcomm's test beds and prototypes help expand 5G mmWave deployments and applications, as well as wide area 5G foundations.
Disclosure: Futurum Research is a research and advisory firm that engages or has engaged in research, analysis, and advisory services with many technology companies, including those mentioned in this article. The author does not hold any equity positions with any company mentioned in this article.
Other insights from Futurum Research:
Qualcomm's R&D Test Beds Showcase Exciting New Breakthroughs on the Path to 5G Advanced and Beyond in 5G mmWave, XR, C-V2X, and More – Part One 
Intel Calls Qualcomm A Top Strategic Account
Qualcomm and BMW Collaborate on Automated Driving Technology 
Image Credit: Qualcomm
The original version of this article was first published on Futurum Research.
Senior Analyst at @Futurumxyz. Digital Transformation + Tech + Disruption. Author, keynote speaker + troublemaker. Opinions are my own. I like croissants.