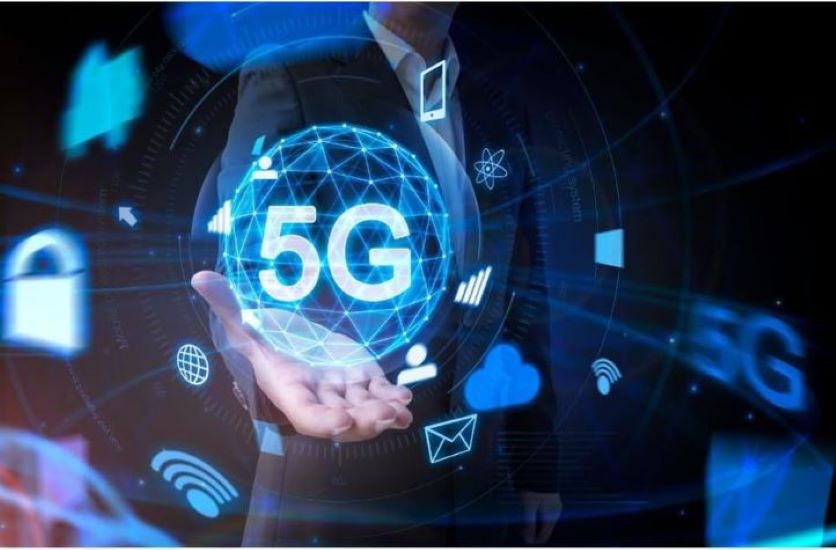 Last week, Qualcomm Technologies, Inc., a wholly owned subsidiary of Qualcomm Incorporated, and Ericsson announced a new milestone between the companies in the advancement of 5G after they completed a 5G New Radio (NR) data connection compliant with global 3GPP 5G NR Release 15 specifications in Standalone (SA) mode of operation. The connection was achieved on band n41 at Ericsson's lab utilizing 5G commercial base stations from the Ericsson Radio System portfolio, its standalone NR software and its Cloud Core solution for 5G with a mobile smartphone form-factor test device powered by the Snapdragon X55 5G Modem-RF System. Read the full announcement from Atos.
Qualcomm and Ericsson Strengthen their 5G SA Credentials
Analyst Take: The joint Qualcomm/Ericsson demonstration demonstrates both companies' readiness to support the second phase of 5G commercialization through SA deployments that use a new 5G core network to deliver more 5G capabilities. This includes tighter quality of service assurances and network slicing, which are vital in driving new capabilities like enterprise-grade cloud services and industrial IoT.
Specifically, Qualcomm needed to promote the demo to further cement is SA credentials following the launch of the 7 and 6 series Snapdragon processors supporting 5G, in addition to the ultra-premium 8 series. Combined the new Snapdragon offerings are ready to power 5G on a global scale taking into account both Sub 6 and mmWave frequencies which include spectrum sharing, multi-mode, non-standalone (NSA), and SA capabilities.
Within the overall Qualcomm portfolio, the Snapdragon X55 5G modem-RF system is a single-chip multi-mode solution designed to allow OEMs to build 5G multimode devices for an emerging epoch of connected experiences. The Snapdragon X55 5G modem-RF system supports virtually any combination of spectrum bands and/or modes: 5G mmWave and sub-6 GHz, SA and NSA modes, TDD and FDD, spectrum sharing, LTE and legacy modes (3G, 2G). This is developed to enable OEMs to bring faster, lower latency connected devices to global networks in nearly any form factor.
Ericsson is sustaining its 5G market momentum and expanding its 5G ecosystem influence, as the demonstration follows on the company's run of recent 5G innovation breakthroughs for campus network and indoor environments.
Both companies are maintaining the marketing momentum they gained from the breakthrough low-band 5G data session test conducted in T-Mobile's labs this July. The T-Mobile test was conducted on the 600 MHz band in a mobile test device using the Snapdragon X55 and 5G radios from the Ericsson Radio System portfolio.
Qualcomm and Ericsson Forge 5G SA Competitive Edge
Through the joint demo with Ericsson, Qualcomm shows that the Snapdragon X55 is ready for the 5G SA prime time, gaining near-term differentiation against 5G modem offerings like Huawei/HiSilicom's Balong 5000, Samsung's Exynos 5100, UNISOC's Makalu-Ivy 510, MediaTek's Helio M70, and Apple/Intel's XMM8160 (which Apple will presumably re-brand if the company successfully sustains and integrates in-house development of the recently acquired Intel assets).
After excessive marketing hype in 2018, 5G seemed headed for a lull in 2019. However, 5G is forging ahead this year and is poised for significant expansion in 2020. On a worldwide basis, 35 operators in 20 countries have launched 5G and 33 other countries have already distributed 5G spectrum. For instance, the number of 5G subscribers in South Korea is now over 2 million and growing rapidly. Through integration with Qualcomm's next-generation Snapdragon SoC, the X55 is poised to arrive in consumer-ready smarthphones by 2020. Additionally, the X55 is the 5G modem for Lenovo's upcoming Always Connected Personal Computer (ACPC) offering and is well-suited for a multitude of emerging automotive applications.
Equally important, the Snapdragon X55 supports both non-standalone (NSA) 4G/5G capabilities. The 4G/LTE capabilities include support for fill dimensional MIMO (FD-MIMO), enabling the elevation support needed to enhance spectrum efficiency and deliver 3D beamforming, as well as the Category 22 LTE standard, which delivers peak throughput of up to 2.5 Gbps. The 5G capabilities includes the 5G FDD essential for using the low-frequency spectrum (i.e., 600 MHz – 900 MHz) that operators like T-Mobile and in the EMEA region are leveraging for their 5G service debuts. The Snapdragon X55 delivers the 4G/5G spectrum sharing, 100 MHz envelope tracking key to improved power management, and sub-6GHz antenna tuning, critical to easing operator transitions from 4G/5G NSA implementations to 5G SA deployments.

The prime 5G objective of operators is realizing 5G SA as it avoids the complexity and costs of the initial, but necessary, 4G/5G NSA deployments and provides the network architecture needed to optimize the lower latency, higher-bandwidth capabilities and network slicing-enabled flexibility required to deliver and scale applications like industrial IoT, enterprise cloud, and AR/VR. Qualcomm and Ericsson are powering the 5G ecosystem, including especially operators and their OEM suppliers, to fulfill their highest priority 5G SA service and business objectives.

Futurum Research provides industry research and analysis. These columns are for educational purposes only and should not be considered in any way investment advice.
Photo Credit: Forbes
Read more analysis from Futurum Research:
Oracle Wisely Teams Up With NVIDIA To Tackle Enterprise AI
LastPass Security Bug Fix Released — Users Should Update Now
DXC Appoints New CEO: Ushering In A New Era?
The original version of this article was first published on Futurum Research.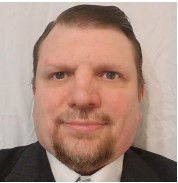 Ron is an experienced research expert and analyst, with over 20 years of experience in the digital and IT transformation markets. He is a recognized authority at tracking the evolution of and identifying the key disruptive trends within the service enablement ecosystem, including software and services, infrastructure, 5G/IoT, AI/analytics, security, cloud computing, revenue management, and regulatory issues.