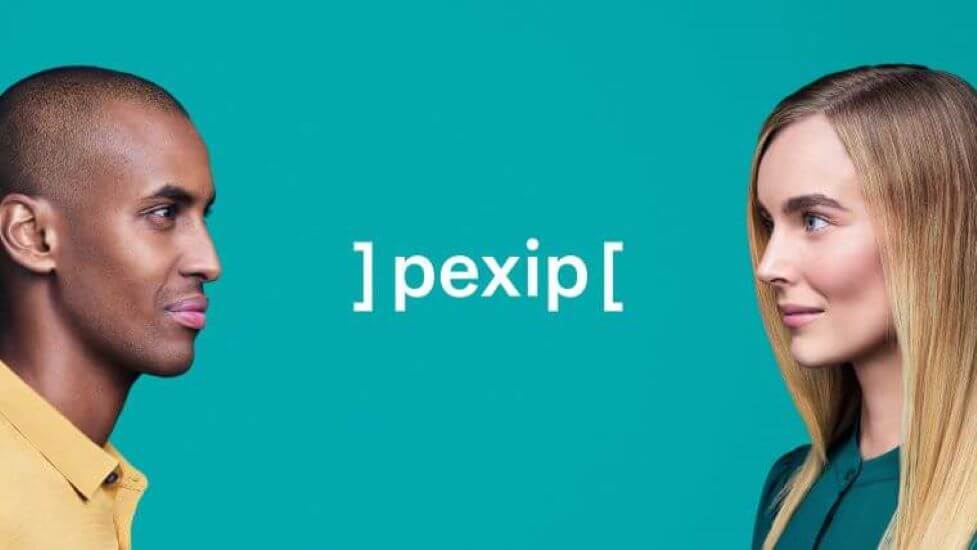 The News: While Zoom (ZM US) has been getting all of the media's attention lately, some good and some bad, Norwegian competitor Pexip (PEP NO) may be the video conferencing company to watch over the course of the next few months. Pexip announced earlier this week it will seek a listing on the Oslow Stock Exchange, aiming to raise $200 million, perhaps the largest software IPO in Scandinavia. Global investors include US investors Capital Group and Wasatch Global Investors, Norway's DNB Asset Management, and Sweden's TIN Fonder. More at Global Capital.
Pexip Might be the Video Conferencing Firm to Watch in 2021 as IPO Looms
Analyst Take: I'm not sure there could be a better time for Pexip to raise an additional $100 million in fresh capital by way of an IPO. Call it a whiff of opportunism about the timing, or call it a smart strategy, the company is without question benefitting from the twin tailwinds of the COVID-19 outbreak forcing millions of people to work from home and people and enterprises seeking a more secure alternative to Zoom. While the Norwegian company is younger and smaller than US-based Zoom, it could grow into a worthy competitor for Zoom, even as the latter partners with Oracle, presumably to focus on expanding its enterprise footprint.
Founded in 2013 by a group of ex-Tandberg and Cisco executives, Pexip's software-based meeting platform and video conferencing service was designed to be compatible with a wide range of platforms appealing to CIOs aiming to use software to cut hardware costs, as well as facilitating work from anywhere on device, and offering an affordable service based on usage. In an acquisition completed in 2018, Pexip merged with Videxio, a global provider of cloud video conferencing and collaboration solutions. The combined company at that time was reported to serve 300 global partners, with users in more than 195 countries, setting it up for success in the rapidly growing collaboration services market.
In this, as with everything, timing is key. Zoom shares are up a massive 135% YTD. While Pexip is a solid company in its own right, I believe Pexip's fundamentals are second-best compared to Zoom and will largely appeal to investors seeking a cheaper Zoom play.
What I About Pexip Video Conferencing Solutions
I've spent some time poking around using the Pexip platform and I like what I see. Here are some specifics:
Don't underestimate the value of good UX. For starters, Pexip appears to be just as slick and easy to use as Zoom, as a point of reference. Why does that matter? Because no one should ever underestimate the power of good UX. Any video conferencing platform that is difficult to set up, takes time to download, or requires troubleshooting before or during a conference call is going to have a tough time convincing customers to keep coming back to it. Being able to intuitively and painlessly join a meeting from any device and on any browser without having to jump through hoops is the price of entry for video-conferencing apps in 2020. Pexip nails that part right out of the gate.
Slick audio and video quality. Quality-wise, the video and sound offered up on the Pexip platform are outstanding. Screen-sharing is easy, and the in-meeting experience is everything you would expect from a product of that type. These details are also important features of a video conferencing app — and haven't always been a given for that type of product.
Security is the new golden benchmark for video conferencing apps. Let's talk about security. Now that "Zoom-bombing" has become an integral part of our collective 2020 lexicon, the first question that comes to mind when coming across a new video conferencing app is "how's its security?" The most honest answer I can give you at this juncture is "I'm not sure yet," but Pexip does have an ace up its sleeve when it comes to security concerns: It offers its product either as a service or in a self-hosted option. In other words, the question isn't necessarily "how good is Pexip's security?" but rather "how good is yours?" Pexip Infinity can be hosted in the cloud, on-prem, or through a combination of both. As a footnote, it also supports automatic bursting to the cloud.
Offering self-hosted and self-managed options makes Pexip appealing to industries with rigid compliance requirements like healthcare, financial services, and government agencies. And compliance requirements or not, because both the deployment and the data can be completely under the control and ownership of the organization, any company with data security concerns can make Pexip fit seamlessly into its security ecosystem. The fact that Pexip is used by the US Department of Veterans' Affairs for medical consultations between doctors and their patients, and by Irish courts to hold hearings is a good way to start earning trust. Add to that the fact that Pexip is used by Nordea, the Nordic region's largest lender, and I'd say there seems to be a fair amount of confidence in the Pexip platform.
Interoperability can be an IT sweet spot. Next on my list is interoperability: Pexip can be deployed in Microsoft Azure, Amazon Web Services (AWS), Google Cloud Platform (GCP), and various private and government cloud platforms, and appears to be compatible with most browsers, platforms (including Microsoft Teams, Google Hangouts Meet, and Skype), enterprise video-conferencing hardware (including Cisco, Poly, and Lifesize), and end-point devices (from PCs and Chromebooks to tablets and smartphones).
Pexip has Decent Enterprise and Fortune 500 penetration already. For a relatively young company, Pexip's enterprise footprint isn't negligible. But in the short time it has been around, Pexip has already managed to work its way into 70 Fortune 500 companies, and counts Accenture, Amnesty International, General Mills, Intel, Vodafone, Paypal, Kayak, Spotify, the US Dept of Veterans' Affairs, the Environmental Protection Agency, and the US Air Force among its customers. What I see here is evidence that Pexip can serve the enterprise, and the experience it is gaining from working with these organizations is something its team will be able to build on.
Pexip's IPO Should Accelerate its Growth
While it may take a few years for Pexip to grow into the company that Zoom is today, one of the advantages that Pexip will have over Zoom in the next 12 to 18 months is that, unlike Zoom, it hasn't suffered very public and embarrassing security breaches. While Zoom has worked to patch those flaws that has been a solid knock on the company for the past couple of years and one we've documented concerns about here on numerous occasions. Zoom now finds itself scurrying to regain its users' trust, and like it or not, those security failures are, at least for now, part of Zoom's brand identity. And as organizations and school systems ban the use of Zoom and look for a secure alternative for their video conferencing needs, Pexip could easily slide into some of Zoom's old beachheads. Like Zoom, Pexip has recorded a significant increase in subscriptions since the beginning of the coronavirus COVID-19 pandemic, with a 50 percent jump in annual recurring revenues in Q1 2020 compared to the same period last year.
I'm optimistic about the future for Pexip and think there is every reason to see good things ahead. That's why I say that Pexip might be the video conferencing firm to watch in 2021
Futurum Research provides industry research and analysis. These columns are for educational purposes only and should not be considered in any way investment advice.
Other insights from the Futurum team:
Zoom's Horrible, Terrible, No Good, Really Bad Week
What to do About Zoombombing as Hackers and Security Issues Plague Zoom
Cisco Finds Another Big Security Fla with Zoom's Connector for Cisco
Image Credit: Pexip
The original version of this article was first published on Futurum Research.
Senior Analyst at @Futurumxyz. Digital Transformation + Tech + Disruption. Author, keynote speaker + troublemaker. Opinions are my own. I like croissants.