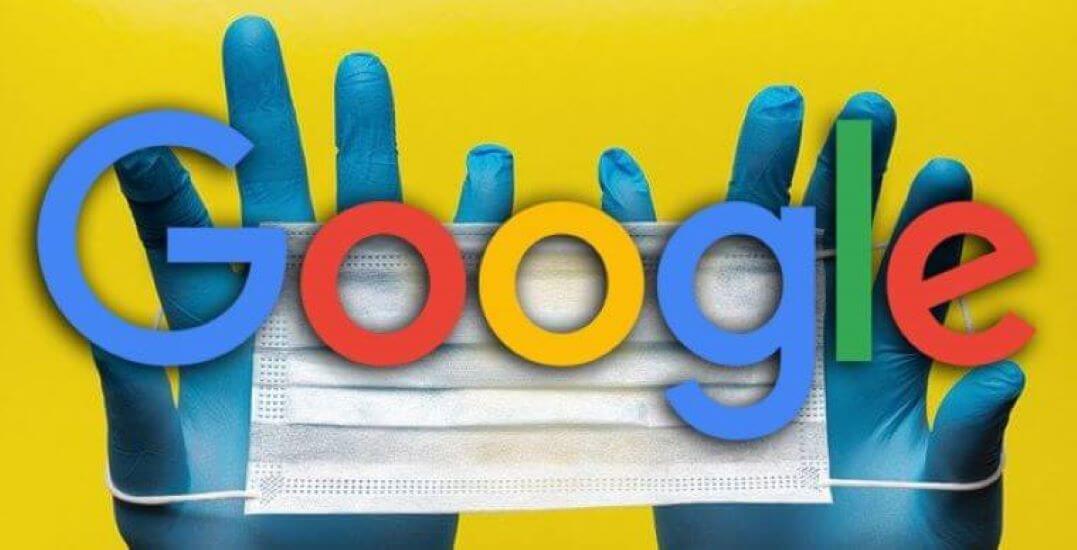 The News: The COVID-19 pandemic has put a spotlight on telehealth as both patients and doctors are avoiding in-person contact as much as possible. That's where Google's COVID-19 shift comes into play, as the search giant adjusts search and maps to identify telehealth sources. Over the course of the next few weeks, Google has announced it will roll out new features in both Search and Maps that will highlight telehealth options.
Google's COVID-19 shift means that hospitals, doctors, and mental health professionals can now add details about their virtual care offerings to their Business Profile in Search and Maps. When a patient then searches for them, they'll see a "get online care" link that will take them to their provider's website with more information.
In the U.S., Google will also start showing virtual care platforms when people use search queries like "immediate care." The search results page will now highlight both in-person and virtual care options, something that wasn't listed previously. Uninsured users will also see more details about out-of-pocket prices for their visits.
In addition, Google will now automatically try to surface a link to a healthcare provider's COVID-19 page, where they can highlight their own policies for service such as walk-in visits or updates to their operating hours. More on this at TechCrunch.
Google's COVID-19 Shift: Adjusting Search and Maps to Identify Telehealth Sources
Analyst Take: I recently covered the surge in telehealth during the pandemic, which is not at all surprising. And as the Centers for Disease Control and Prevention is encouraging people in the U.S. to leverage telehealth and virtual care whenever possible, the demand for telehealth keeps increasing.
Fortunately, many employers and insurance companies are covering telehealth appointments, as well as telehealth apps like Teladoc, Doctor on Demand, and American Well — and all of these companies are hiring doctors and other medical professionals. In fact, Doctor on Demand's CEO Hill Ferguson told CNBC it has brought on "hundreds" of licensed doctors since the COVID-19 pandemic started, and is still actively hiring.
That's Where Google's COVID-19 Shift Comes In
As more doctor offices and urgent care providers turn to telehealth, Google's COVID-19 shift is both smart and helpful to searchers, highlighting these resources via its new COVID-19 features on Maps and Search. Health professionals can set up their own virtual care offerings in their Google business profiles. Google will then present the option "to get online care" when people are searching for a provider. From there, prospective patients can schedule a virtual visit.
Google said it is also displaying cash prices for the visit for those patients who either aren't using insurance, and/or who might have high-deductible plans. The new Google Search and Maps features are initially going live in the U.S., but Google may eventually expand it to other countries.
Google parent company Alphabet has rolled out a range of tools and services related to the COVID-19 pandemic in recent weeks, both from the Google Health team and Verily, its life sciences unit. Last week, it introduced a website that shows the level of social distancing taking place in various locations based on information collected from Google apps and services on people's phones.
At Futurum, we've already discussed big tech companies that are doing good during this global pandemic, as companies like Cisco, Intel, Amazon, Microsoft and Zoho are either offering free services, making generous donations, or enabling technology to be more accessible to those in need. Google is helping consumers find telehealth resources more easily and my prediction is that they will keep these capabilities going forward, not only because of a possible resurgence of this and other viruses, but because the new normal will include using telehealth services as a frontline alternative. If staffing is upheld, patients will get used to and probably prefer a scheduled video call versus having to leave their home and wait in a healthcare lobby for an uncertain amount of time. Post COVID-19 pandemic, I predict our new normal will include more telehealth in our future, along with its heightened awareness.
Futurum Research provides industry research and analysis. These columns are for educational purposes only and should not be considered in any way investment advice.
Other insights from the Futurum team:
Telehealth and IoT Free Up Hospital Beds, Providing Value in Big Ways
Zoho, Zoom, Cisco, Intel, Amazon and More — Tech Companies Doing Good in Tough Times
Price Transparency in the Medical Field — Futurum Tech Podcast with Dr. George Mathew, Chief Medical Officer for the Americas for DXC Technology
Image Credit: Search Engine Roundtable
The original version of this article was first published on Futurum Research.
Sarah brings 24 years of experience as an industry analyst to the Futurum team. She most recently served as the head of industry research for Oracle. Her experience working as a research director and analyst extends across multiple focus areas including AI, big data and analytics, cloud infrastructure and operations, OSS/BSS, customer experience, IoT, SDN/NFV, mobile enterprise, cable/MSO issues, and managed services. Sarah has also conducted primary research of the retail, banking, financial services, healthcare, higher ed, manufacturing, and insurance industries and her research has been cited by media such as Forbes, U.S. News & World Report, VentureBeat, ReCode, and various trade publications, such as eMarketer and The Financial Brand.