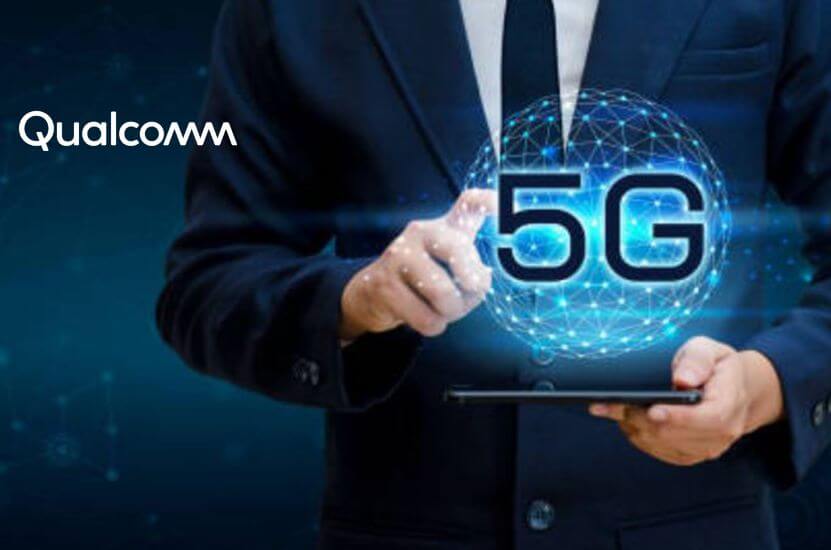 What better timing than the week of Qualcomm's 2021 Investor Day to close out our three-part series on RFFE (RF Front End). In part one of this series, we discussed why and how Qualcomm built its RFFE business, and why it was important for the wireless giant to time its renewed RF focus to the advent of the 5G era. In part two of the series, we picked up where we had left off, by discussing why RFFE is so important to 5G, and went on to discuss the most critical reasons why 5G RFFE presented a new market opportunity for Qualcomm and the mobile industry at large. We also spent some time providing a snapshot of Qualcomm's current 5G Modem RF System and market position. (You can also spin the wheel of our way-back machine and browse this piece on 5G and RFFE from 2018, when Qualcomm was still setting its sights on the category.) If interested, you may also want to take a look at our recap of Qualcomm's 2019 Investor Day, which establishes an interesting baseline for the company's RFFE strategy, especially when you compare it to where the company is today, 24 months later.
In part three of the series, we will highlight the progress that Qualcomm has made in recent months, and how important its RFFE business is becoming to the company's overall roadmap.
Part Three of Series: More on RFFE and the Role it Plays in Qualcomm's 5G Roadmap
Qualcomm RFFE Gains Momentum Heading into 2022 With Addition of ultraBAW Filter Technology
Qualcomm expanded its product portfolio with its recently announced ultraBAW RF filter technology, which supports frequencies from 2.7GHz to 7.2GHz, which is already the new industry benchmark for performance in this range. These filters will provide support for upcoming band deployments, which include Wi-Fi 6E standards (inclusive of the 5 GHz and 6GHz bands), and C-Band, but what may be most impressive is that they can support downlink channels as wide as 300MHz. Why does that matter? Because this expands Qualcomm's bandwidth performance in the future even outside of mmWave use cases, as in whenever 5G devices are limited to the sub-6GHz spectrum. This is key, because Qualcomm extending its RFFE solutions to Wi-Fi (5 and 6 GHz) creates a new growth vector for its existing connectivity RF Front-End business.
Qualcomm Is Now the Only RFFE Provider with a Comprehensive Solution For All Bands
Additionally, by combining ultraSAW and ultraBAW technologies in its RFFE portfolio, Qualcomm can now deliver best-in-class performance from 600MHz to 7GHz, but perhaps even more importantly, the addition of mmWave into the mix makes Qualcomm the only RFFE provider with a comprehensive solution for all bands. This obviously provides Qualcomm with an extremely appealing value proposition which it can take to handset OEMs.
Qualcomm's RFFE and Modem-To-Antenna Platform Are Also Increasingly Likely To Be Automotive and IOT/IIOT Plays
5G handsets aside, one of the more interesting aspects of the trajectory of the wireless industry in the coming decades is that it is clearly expanding beyond handsets to the IoT (Internet of Things), IIoT (Industrial IoT), and automotive sectors. I would not be at all surprised if this week's Investor Day in New York didn't spend some time outlining how Qualcomm intends to extend its modem-to-antenna platform to those critical market segments and the opportunity they represent.
What Qualcomm's Latest RFFE Business Numbers Tell Us About Its Growth Velocity Even Before ultraBAW Filters Become Available
Qualcomm's last earnings call revealed that its RFFE business saw revenues of $1.2 billion in the fiscal fourth quarter. That's 45% growth compared to Q4 of 2020, and included the benefit of pull-in of demand in advance of certain holiday launches. Bear in mind that these latest numbers do not yet reflect the demand uplift that I expect Qualcomm's new ultraBAW filters to bring into its RFFE equation, as they are not slated to start shipping in volume for a few more months. I interpret this to mean that, as Qualcomm's complete RFFE solution becomes available, next year's RFFE revenue growth is likely to push well past the YoY 45% that the company just clocked in Q4. And while it feels too soon for us to take a stab at what we expect that number to be this time next year, it doesn't take a master prognosticator to see which direction Qualcomm's RFFE revenue growth curve is headed towards.
Insights Into What is Next for Qualcomm RFFE from Christian Block, SVP and GM of Qualcomm's RFFE Business
During a recent interview with Futurum Principal Analyst Daniel Newman, Christian Block, SVP and GM of the RFFE Business at Qualcomm QCT, offered some insights into where Qualcomm appears to be headed with its hot RFFE business. You can watch that interview here:
One immediately apparent focus that came out of the conversation with Block is the expansion of Qualcomm RFFE into adjacent market segments, the most obvious being the IoT, the IIoT, and the Automotive sector. And that means doing more work on extending the frequency range.
"One element here," Block explains in the discussion, "is clearly that we have to extend the frequency range. So, we have to go, to really enjoy 5G, we have to go a little bit to lower frequencies and ensure that our technology can enable that, especially the filter technologies, or that we introduce the Qualcomm ultraSAW technologies and lately we also thought about, 'What about the higher frequencies?'"
This isn't exactly a new idea. The plan was reportedly already in place two years ago when Block's team was working on how to expand the range of frequency support. The thinking at the time was to leverage Qualcomm ultraBAW technologies to push frequencies and filter frequencies up to the neighborhood of 7GHz and recover the frequency range between 600MHz and 7.2GHz, in order to cover a very wide range of applications, including future ones.
The thing to bear in mind is that Qualcomm shouldn't be thought of as a mere component supplier. Qualcomm's approach could be more accurately described as that of a system solution provider — a philosophy that permeates the entire company. Qualcomm's RFFE business and, more broadly, its modem-to-antenna solutions, are excellent examples of that end-to-end system solutions approach to serving the market: "We could see that the end-to-end solution should not end in the mobile space," Block continues in the webcast discussion. "So, we thought about that. Can this not be applied to also other industries like automotive, or IoT, and also connectivity, where we have been moving now to the Wi-Fi 6, and so on. And what we feel is [that] as a system house, we can apply broader and we can take this end to end advantage to other applications."
RFFE's Three Separate Growth Opportunities: Net Handset Shipment Growth, Market Share Growth, and Expansion Into Adjacent Market Segment
Qualcomm's expansion into adjacent market opportunities casts that $1.2 billion revenue figure for RFFE in Q4 in a whole new light for us. For the most part, RFFE is currently enjoying a nearly $5 billion annual run rate, with 45% growth from Q4 2020 to Q4 2021. But those numbers are pre-ultraBAW and pre-expansion into the IoT, IIoT, and Automotive segments, at least at scale. This opens the door to three key potential areas of growth for Qualcomm's RFFE business in the foreseeable future: net handset shipment growth, market share growth, and expansion into adjacent market segments.
Let's tackle these opportunities in order:
Net handset shipment growth. Global smartphone shipments grew 7.4% YoY to reach an expected 1.3 to 1.4 billion units by the end of this year, but the really interesting shift is that shipments of 5G handsets are gaining momentum. 5G handset shipments have risen roughly 123% in the past year and are expected to total somewhere between 550 million and 600 million units by the end of 2021. 5G smartphones will likely represent over half of all handset shipments by the end of 2022. This means that even if Qualcomm somehow failed to continue to expand its RFFE market share, which I believe is highly unlikely, its RFFE business would still follow a growth curve parallel to that of the handset industry. And while annual global handset shipments could level off somewhere north of 1.5 billion by 2025, the share of 5G phones will continue to increase well into 2030, giving Qualcomm's RFFE and modem-to-antenna solutions a steady on-ramp for YoY growth in the segment for the next decade.
Market share growth. But that isn't all. As I outlined earlier, Qualcomm now being the only RFFE provider with a complete end-to-end system for 5G handsets is a clear game-changer. As early as H2 of 2022, I wouldn't be surprised to see an acceleration in adoption of Qualcomm's latest RFFE solutions by 5G handset OEMs, resulting in a bump in RF Front-End market share for Qualcomm. We should have a clearer idea of what that market share growth will look like later in H1 2022, so stay tuned.
Expansion into adjacent market segments. Lastly, the inevitable expansion of Qualcomm's RFFE business into adjacent segments like the IoT, IIoT, and the Automotive sector may yet provide the highest long-term growth opportunity for Qualcomm RFFE revenues. 5G laptops may also fit into this expansion plan, but we will have to circle back to that segment in a few months to see where it fits in this discussion.
Investor Day is Likely to Deliver Key Insights on RFFE – Be Sure and Tune In
In closing, this week's annual Investor Day in New York is likely to deliver valuable insights into how RFFE fits into Qualcomm's business roadmap, at least between now and 2025, but my guess is that this relatively underestimated piece of Qualcomm's technology portfolio is about to become one of its hottest features and for good reason — everything that uses a modem needs an RF component. The complexity of that system increases exponentially with 5G. As the undisputed leader in wireless and 5G, and the only RFFE provider with a comprehensive solution for all bands, Qualcomm is now uniquely positioned to become the leader in RFFE in mobile as well as adjacent critical and high growth market segments. What this means is that Qualcomm's RFFE business may very well become one of the linchpins of Qualcomm's next phase of growth as 5G and wireless connectivity become the invisible layer that connects all of the technologies that the world runs on.
Tune into the livestream of the Investor Day event here, or if you don't catch it live, watch on demand, it's sure to be packed with great information.
Disclosure: Futurum Research is a research and advisory firm that engages or has engaged in research, analysis, and advisory services with many technology companies, including those mentioned in this article. The author does not hold any equity positions with any company mentioned in this article.
Other insights from Futurum Research:
We are LIVE! talking Qualcomm, SkyWorks, Microsoft, Oracle, IBM, Dell Tech, and VMware – The Six Five Webcast 
Qualcomm's Fiscal Wraps Q4 With Strong Growth Across its Segments
Qualcomm's Snapdragon 888+ Tops Latest MLPerf Benchmark Submissions
Image Credit: Mar Tech Series
The original version of this article was first published on Futurum Research.
Senior Analyst at @Futurumxyz. Digital Transformation + Tech + Disruption. Author, keynote speaker + troublemaker. Opinions are my own. I like croissants.