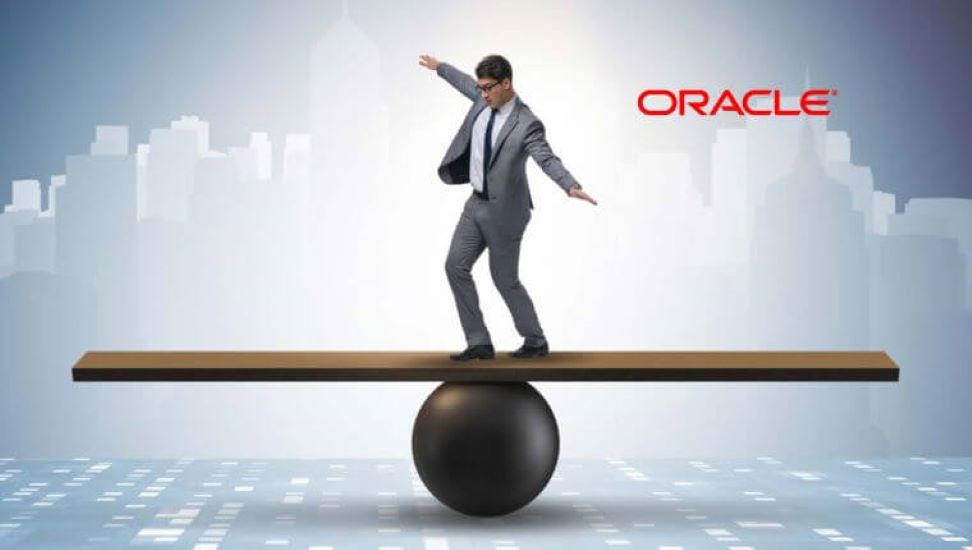 The News: Oracle announced a new cloud-based customer experience (CX) management solution for the communications industry. Oracle Digital Experience for Communications is a suite of industry-specific applications that are designed to capture and analyze customer-interaction data from front and back-office operations. This helps service providers better understand their customers' unique buying behaviors and preferences so the providers can potentially launch compelling new offers and products, provide better service, and increase sales. Read the full Oracle Press Release.
Oracle Digital Experience for Communications: OCI Delivers Differentiated CX Approach in CSP Realm
Analyst Take: The new Oracle Digital Experience for Communications, built on Oracle Cloud Infrastructure (OCI) targets the transforming the customer experience (CX) as the key to CSP digital transformation. The solution tackles head-on the most pressing communications service provider (CSP) challenge of unifying existing data to power business outcomes. In essence, Oracle is avoiding adding more complexity to existing CSP data management challenges by piling on yet another analytics or AI engine tied to a specific data domain or solution set.
So what sets Oracle's solution apart? Oracle Cloud Infrastructure (OCI) is a set of complementary cloud services that enable CSPs to build and run a wide range of applications and services in a highly available hosted environment. OCI offers high-performance compute capabilities, as physical hardware instances, and storage capacity in a flexible overlay virtual network that is securely accessible from the CSP's on-premise IT network.
Also OCI enables CSPs to access Oracle's new Autonomous Database and self-repairing autonomous services. I believe Oracle's existing CSP customers as well as many prospects will choose the new cloud-native database as a critical component for their data journey to third-party public cloud. I believe Oracle's decision to have the Autonomous DB run only on Oracle IaaS means that its new Gen2 OCI is poised to fuel a burgeoning stream of new clients.
By using AI and ML to automate routine tasks, OCI helps deliver improved performance, security, and operational streamlining and all CSPs to minimize resources spent on coding and more time focusing on powering improved CX.
In contrast to telecom supplier rivals, Oracle offers first-hand experience in delivering public cloud services to CSPs, applying its unique cloud knowledge in combination with telco software assets (i.e., OSS/BSS) to strengthen CSP customer experience objectives in hybrid cloud environments. Moreover, the portfolios of hyperscale cloud rivals such as AWS and Google Cloud lack telco software assets that directly counter Oracle's offerings. Microsoft Azure recently acquired Affirmed Networks and Metaswitch to build out its CSP-specific offerings, forming the foundation for its Azure for Operators initiative. However these acquired assets are aimed at CSP 5G core and edge build-outs and do not directly counter Oracle's OSS/BSS capabilities. As a result, I believe Oracle's ability to mesh OCI with its telco portfolio DNA provides the differentiation needed to accelerate CSP adoption of Oracle Digital Experience for Communications.
Oracle Digital Experience for Communications: TMF Open Digital Architecture and Open APIs Assure CX Innovation
Oracle Digital Experience for Communications is designed to accelerate CSP digital transformation objectives. This includes developing new revenue streams that offset and overcome the decline in their traditional revenues. Moreover, CSPs must fulfill the fast-changing expectations of their customers for digital-first experiences.
The global C-19 pandemic ushered in the rapid expansion of distributed digital workforces giving CSPs a new opportunity to improve their CX capabilities. The CSP opportunity strengthens when factoring in the steady adoption of 5G by businesses and consumers. To take full advantage of these major trends, I anticipate CSPs must leverage industry standards such as TM Forum's Open Digital Architecture (ODA) and Open APIs, all supported by OCI, in order to optimize their CX delivery.
For starters, ODA is a blueprint for cloud-based, open digital platforms that CSPs can orchestrate using AI/ML, such as provided by OCI. ODA is developed to enable CSPs to migrate from their traditional OSS/BSS implementations, catalyzing a market for cloud-native software components to build software-enabled networks. As a result, CSPs and their supply chain partners can prioritize bolstering CX and further differentiation of CSP services.
Of note, ODA seeks to accelerate concept-to-cash processes from traditional 18 months to 18 days and targets enabling 40% growth in B2B2X revenues as well as double OpEx efficiency by streamlining IT implementations using digital-first development principles. Plus ODA is designed to ease integration with legacy IT and third-party applications, assuring minimal disruption in decoupling systems of engagement with traditional systems of record.
Moreover, the TM Forum's suite of 50+ REST-based Open APIs are developed for agile application to a vast range of CSP service and CX scenarios. I believe the TM Forum in its eco-system-wide development of open APIs allows CSPs to adopt practical methods for holistic management of complex digital services linking back to ODA's built-in orchestration capabilities.
Oracle Digital Experience for Communications: Key Takeaways
In sum with the Oracle Digital Experience for Communications debut, Oracle is addressing the CSP top priority of driving and winning the CX battle across the digital ecosystem. This includes ensuring CSPs engage their customers through their preferred interaction channels, personalizing digital experiences and injecting agility into B2B2X engagements.
The new solution is substantially differentiated in the CSP realm through the blending of OCI capabilities and Oracle telco software knowledge. By supporting the TM Forum's ODA and Open API initiatives, I anticipate Oracle is meeting CSP integration demands in hybrid cloud environments, potentially accelerating CSP adoption and spurring CX innovation and their digital ecosystem influence.
Futurum Research provides industry research and analysis. These columns are for educational purposes only and should not be considered in any way investment advice.
Other insights from Futurum Research:
Microsoft Azure Scoops up Metaswitch in Bid to Make Azure the Meta-5G Edge Cloud
Oracle Cloud Infrastructure Takes the High-Performance Computing Road
Oracle Announces Next Generation Exadata X8M Cloud Service
Image Credit: The Financial
The original version of this article was first published on Futurum Research.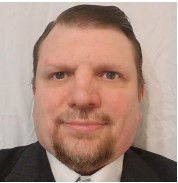 Ron is an experienced research expert and analyst, with over 20 years of experience in the digital and IT transformation markets. He is a recognized authority at tracking the evolution of and identifying the key disruptive trends within the service enablement ecosystem, including software and services, infrastructure, 5G/IoT, AI/analytics, security, cloud computing, revenue management, and regulatory issues.