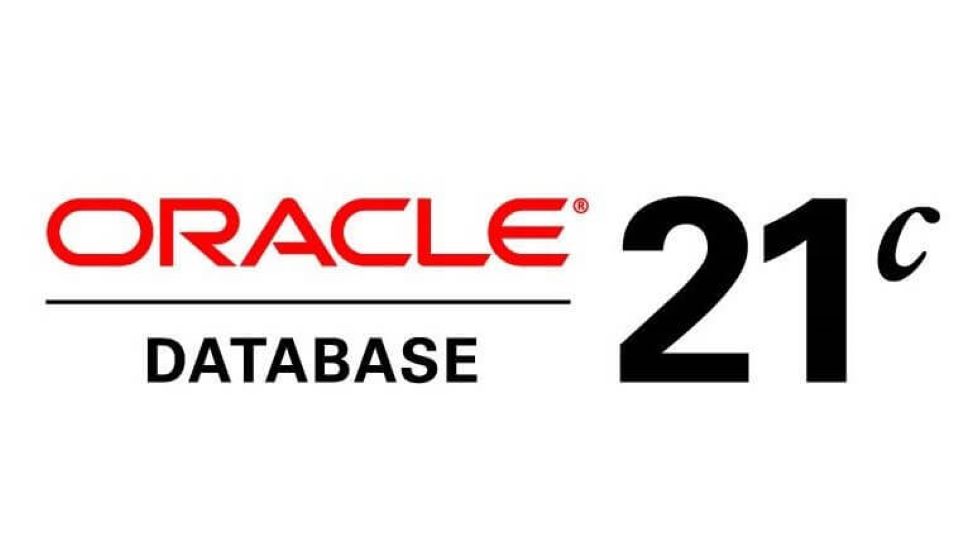 The News: Oracle announced that Oracle Database 21c, the latest version of the company's converged database, is available on Oracle Cloud, including the Always Free tier of Oracle Autonomous Database. Oracle Database 21c contains more than 200 new innovations, including immutable blockchain tables, In-Database JavaScript, native JSON binary data type, AutoML for in-database machine learning (ML), and persistent memory store, as well as enhancements for in-memory, graph processing performance, sharding, multitenant, and security.
Oracle Database 21c is designed to provide support for multi-model, multi-workload, and multi-tenant requirements – all within a single, converged database engine. In addition, Oracle announced the availability of Oracle APEX (Application Express) Application Development, a new low-code service for developing and deploying data-driven enterprise applications. The browser-based, low-code cloud service is developed to enable developers to create modern web apps for desktops and mobile devices using an intuitive graphical interface. Read the Oracle Press Release here.
Oracle Database 21c: Flooding the Database Market with Innovation
Analyst Take: Oracle's debut of Oracle Database 21c is a game changer for the database realm. It is rare for an announcement to claim over 200 new innovations integral to a new offering, however Oracle did not disappoint. The key innovations include:
Immutable Blockchain Tables: Blockchain Tables bring the key security benefits of blockchain technology to enterprise applications. Part of Oracle's Crypto-Secure Data Management, Blockchain Tables provide immutable insert-only tables whose rows are cryptographically chained together. By providing tamper detection and prevention capabilities directly in the Oracle Database, customers can protect against illicit changes by insiders or hackers impersonating administrators or users.
AutoML for In-Database Machine Learning: Automatically builds and compares machine-learning models at scale and facilitates the use of machine learning by non-experts. A new AutoML user interface makes it easier for non-expert users to leverage in-database machine learning. Oracle also added new algorithms for anomaly detection, regression, and deep learning analysis to Oracle's extensive library of in-database machine learning algorithms.
Native JSON Data Type: Oracle has provided SQL/JSON query and indexing support for many years. Database 21c adds a new JSON data type representation, potentially enabling up to 10x faster scans and up to 4x faster update operations.
In-Database JavaScript: Enables developers to work efficiently in modern programming languages. The embedded Graal Multilingual Engine allows JavaScript data processing code to run inside the database – where the data resides – eliminating expensive network roundtrips.
Persistent Memory Support: Stores database data and redo logs in local Persistent Memory (PMEM), which can significantly improve the performance of IO-bound workloads.
Higher Performance Graph Models: Allows modelling of data based on relationships and enables exploration of connections and patterns in social networks, IoT, and more. Further improvements in memory optimization reduce the amount of memory required to analyze larger graphs, which enables existing applications to run faster with no changes.
Database In-Memory Automation: Oracle supports both row and column formats in the same table to allow analytics and transactions to run simultaneously on the same table.
Sharding Automation: Native Database Sharding delivers hyperscale performance and availability while enabling global enterprises to easily meet data sovereignty and data privacy regulations.
Oracle needed to unveil the high-impact innovations such as Immutable Blockchain Tables and Auto ML for In-Database Machine Learning to establish the upgraded portfolio credentials and sales and marketing foundation to capture mind share and potentially market share from top-tier competitive offerings such as IBM Db2, SAP HANA, Amazon RDS/Aurora, Azure SQL DB, and Microsoft SQL.
Oracle Database 21c: The Sudden Impact of Blockchain Table and AutoML Innovations
I see the Oracle Database 21c portfolio updates as reigniting market awareness and adoption of blockchain. Prior to the onset of the COVID-19 pandemic, blockchain was heavily marketed as an "it" technology for solving a multitude of security shortfalls and challenges across the digital ecosystem. Like many hot new technologies with the appeal of novelty, blockchain was overhyped during its early adoption phase.
As addressing the pandemic's challenges became the foremost concern of society and the digital ecosystem, blockchain's prominence receded and took a back seat to issues like ensuring secure collaboration communications and meeting COVID-19 related network challenges such as scaling secure fast-growing work-from-home (WFH) workforce models.
To review, immutability is a defining characteristic of a blockchain ledger. Each block of information, such as transaction details, contains a hash, a function than meets the encrypted demands needed to solve for a blockchain computation. The hash value is generated separately for each block. Every proceeding block contains a hash for itself and also for the previous block to ensure that blocks are retroactively coupled together. In order for a hacker or an intruder to change the hash value from the first to last block which is fundamentally impossible and renders a blockchain ledgers immutable.
As a result, I believe there is validity in viewing blockchain links as completely secure and unbreakable, since once a link is added it cannot be altered, moved, or deleted. Equally important, blockchains are distributed and decentralized assuring blockchain users that they can share data and execute transactions without reliance on any central authority and service provider as a clearing house.
I see Oracle's move as strengthening both its converged database and overall blockchain proposition. Currently, organizations are experiencing financial and reputational fallout from data breaches. Look no further than the recent Solar Winds security debacle that caused immense digestion for a litany of IT security decision makers. As a matter of fact, data breaches have increased an immense 33% since 2016.
By providing Immutable Blockchain Table tamper detection and prevention capabilities directly in the Oracle Database, Oracle deliver clearly differentiated database fraud protection. The tamper-proof features enable IT security decision makes to maintain and safeguard centralized ledgers for financial transactions, chain of custody, legal holds, escrow services, audit logs, and a multitude of use cases.
I also view Oracle's innovation focus on AutoML capabilities is the other key area that yields the most compelling differentiation for Oracle Database 21c. As data scientists and database specialists know, for any given dataset there are multiple algorithms that can be used. For example, a true/false problem might use any number of algorithms: logistic regression, support vector machine (SVM), decision tree, gradient boosted trees, and more.
Determining the best algorithm for the dataset can be an intensive process with significant evaluation and fine tuning. AutoML uses automation to efficiently identify the algorithms/models that work best for the dataset. By adding new algorithms for anomaly detection, regression, and deep learning analysis to its extensive library of in-database machine learning algorithms, Oracle makes AutoML as essential capability to prioritize in converged database environments.
Oracle Database 21c Debut: Key Takeaways
The Oracle Database 21c debut further differentiates the company's converged database proposition, especially in key emerging technology areas such as Immutable Blockchain Tables and AutoML for In-Database ML. The new offering strengthens Oracle's ability to bolster developer productivity in cultivating new applications and curating applications to fulfill top-priority business objectives.
By including 200+ innovations across seven key technology areas in the new release, I believe Oracle puts its major database rivals, such as IBM, SAP, Amazon, and Microsoft/Azure on the sales and marketing defensive in the near-term. As such, I view Oracle's Database 21c sales and marketing is zigging in marked contrast to the zagging of recent competitor marketing that continues to focus on requisite, vanilla feature sets such as cloud-based data management. This puts Oracle in the driver seat to drive industry-wide converged database sales and marketing conversations at the onset 0f 2021.
Futurum Research provides industry research and analysis. These columns are for educational purposes only and should not be considered in any way investment advice.
Other insights from Futurum Research:
Oracle Delivers Solid Q2 as SaaS and Cloud Growth Continues
Oracle Digital Experience for Communications Prepares CSPs to Lead Radical Transformation of Customer Experience
Oracle Cloud Infrastructure Takes the High-Performance Computing Road
Image Credit: Oracle
The original version of this article was first published on Futurum Research.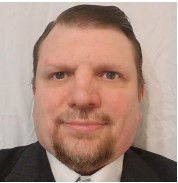 Ron is an experienced research expert and analyst, with over 20 years of experience in the digital and IT transformation markets. He is a recognized authority at tracking the evolution of and identifying the key disruptive trends within the service enablement ecosystem, including software and services, infrastructure, 5G/IoT, AI/analytics, security, cloud computing, revenue management, and regulatory issues.