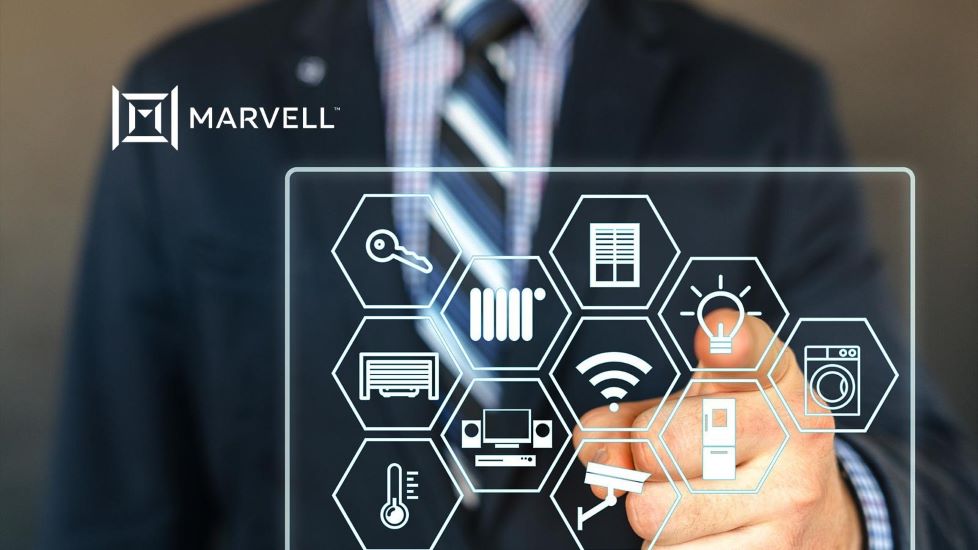 The News: Marvell announced its first-generation cloud-optimized co-packaged optics (CPO) technology platform, designed to enable faster connectivity while reducing power consumption. The new platform includes 2.5D/3D highly integrated silicon photonics using lasers, TIAs, drivers and its PAM4 DSP. Read the Marvell Press Release here.
OFC 2022: Marvell Debuts CPO Platform to Spur Open Switch and Optics Integration
Analyst Take: Marvell showcased its CPO technology platform in a demo at the 2022 Optical Networking and Communication (OFC) Conference that featured the Marvell Teralynx switch platform along with Marvell CPO electro-optics integrated into a 1 rack-unit (RU) 32 port optical switch. The demo touted the portfolio foundation for Marvell's planned 3.2T CPO platform for the 51.2T switch generation and spotlights laser integration into the CPO platform as well as ODM integration aimed at broadening ecosystem support.
Marvell's entry into the CPO sweepstakes is well-timed as I see CPO technology is now poised to support commercially meaningful shipment volumes and drive tangible innovation across cloud data center environments after lengthy speculation about its commercial viability. Through CPO, the laser source can be positioned inside the same package as crucial computing electronics. Input/Output (I/O) chiplets can serve to convert received laser light into electrical signals, or to power optical signals out based on electrical inputs that need to move an especially short distance from the neighboring ASIC.
Marvell's Teralynx offering aligns with the industry-wide momentum away from initial proprietary offerings and toward more reliable, standards-based (e.g., Coalition for On-Board Optics, OIF) CPO solutions that encourage an open ecosystem approach for switch and optics integration to assure multi-vendor interworking.
I see the new offering also advancing Marvell's overall 2.5D/3D portfolio investments which is crucial to meeting the rapidly expanding bandwidth demands throughout multi-cloud environments. Three CPO bandwidth-intensive drivers, for instance, include HPC clusters, AI/ML engines, and military/aerospace applications. Marvell now counters the various CPO moves of AMD, Broadcom, Cisco, and Intel, providing the cloud data center ecosystem a broader range of much-needed standards-based choices.
In 2.5D packaging methodology, there is no stacking of dies on dies, as communication between chips is accomplished using either a silicon or organic interposer, usually a chip or layer using through-silicon vias (TSVs) for communication. In other words, the dies are packed into a single package, and both are flip chipped on a silicon interposer. As a result, distances are shorter and increases conduits for signals, enabling faster overall communications with less energy required to drive signals. In addition, the 2.5D architectures are coupled with stacked memory modules, especially high-performance memory, to further boost performance.
3D packaging furthers integration density providing the ability to dramatically lessen interconnect delays and improve performance while reducing circuit power consumption through shortened wire length. 3D integration also offers a flexible approach to implement the heterogeneous system-on-a-chip (SoC) design by combining distinct technologies, such as opto-electric devices, memory & logic circuits, and radio frequency (RF) components onto different dies of a 3D integrated circuit.
Key Takeaways on Marvell's CPO Platform Debut
I believe Marvell is now delivering the 2.5D/3D portfolio innovation needed to help kickstart adoption of standards-aligned CPO technology, providing cloud data center decision makers more flexibility and confidence to adopt CPO solutions. As new switch products using increasingly viable CPO capabilities become commercially available, CPO technology can play its long-awaited yet pivotal role in meeting skyrocketing bandwidth demands, improve energy efficiency, and boost performance throughout demanding cloud data center environments.
Disclosure: Futurum Research is a research and advisory firm that engages or has engaged in research, analysis, and advisory services with many technology companies, including those mentioned in this article. The author does not hold any equity positions with any company mentioned in this article.
Other insights from Futurum Research:
OFC 2022: Marvell Adds Unique Touch to New Cloud-Optimized 400G/800G PAM4 DSPs
MWC 2022: Dell Intros New Open Telco Solutions and Works with Marvell to Spur Open RAN
Marvell Technology Q4 Revenue Soars 68% YoY to $1.34B as the Semiconductor Maker Continues Its Torrid Pace Following Strategy Shift to Enterprise
Image Credit: AiThority.com
The original version of this article was first published on Futurum Research.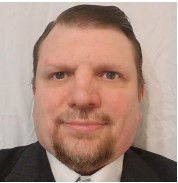 Ron is an experienced research expert and analyst, with over 20 years of experience in the digital and IT transformation markets. He is a recognized authority at tracking the evolution of and identifying the key disruptive trends within the service enablement ecosystem, including software and services, infrastructure, 5G/IoT, AI/analytics, security, cloud computing, revenue management, and regulatory issues.