Nokia Confirms 42 Commercial 5G Deals Across the Planet
Nokia confirms 42 commercial 5G deals across the planet, which is big news in the 5G arena. From the company's press release:
"Strong deal momentum shown in pace and volume of top-tier global operator wins – averaging a major operator win announcement every week since March.
Nokia's 5G technology is present in all regions in the world with notable recent wins in Latin America, Asia Pacific and Middle East regions
Espoo, Finland – Nokia today confirms its position with 42 commercial 5G deals (more than any other vendor has announced) in place with operators around the world, 22 with named customers such as T-Mobile, Telia Company and Softbank. Including these agreements, Nokia's 5G deals, trials and demos total over 100 5G customer engagements to date." Read the full Nokia press release here. 
Looks Like It's Nokia's Time to Shine
Analyst Take: Nokia's June 3 press release confirmed having 42 5G deals with operators globally. The company has signed about one 5G commercial deal per week since the end of March, winning 12 new deals in that time frame, in contrast to only two for Huawei.
Moreover, in amassing its commercial arrangements, which include T-Mobile, Telia, and SoftBank, Nokia says it has concluded more than 100 customer engagements to date, with 22 operators named. That 100 customer engagement figure also includes trials and demos.
Nokia itself is a 5G customer, with next-generation networks used to aid production in its Oulu factory. Nokia has surpassed the 40+ deals Huawei claims as of H1 2019, and momentum is clearly with Nokia.
Ericsson has announced 19 deals with 8 in commercial deployments.
My back of envelope math indicates ZTE has seven 5G systems deals, with three ongoing trials announced. Samsung is the other key supplier to announce 5G systems deals (e.g., Sprint) and, like Nokia and Ericsson, is poised to capitalize on the geopolitical backlash against Huawei and ZTE – with broader implications across the device, silicon, and systems fronts.
Moreover, Nokia asserts a steady pipeline for future agreements. It will be interesting to see what Ericsson and Samsung follow with in 5G systems deals and how Huawei and ZTE stem looming 5G fallout. Huawei is proposing a "no spying" assurance deal with the U.S. government, although the odds of such a deal coming to fruition in the near-term are what I would characterize as "no go."
The Nokia 5G juggernaut is in full swing and CEO Rajeev Suri is apt to posit that it is Nokia's time to shine.
The original version of this article was first published on Futurum Research.
Check out some of my recent articles:
Softbank Delivers 5G Upset: Spring Time for Ericsson and Nokia; Winter Time for Huawei and ZTE
Nokia Introduces New 5G Virtual Testing Environment
Ericsson 5G Consumer Potential Report — Myth Busting!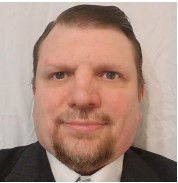 Ron is an experienced research expert and analyst, with over 20 years of experience in the digital and IT transformation markets. He is a recognized authority at tracking the evolution of and identifying the key disruptive trends within the service enablement ecosystem, including software and services, infrastructure, 5G/IoT, AI/analytics, security, cloud computing, revenue management, and regulatory issues.