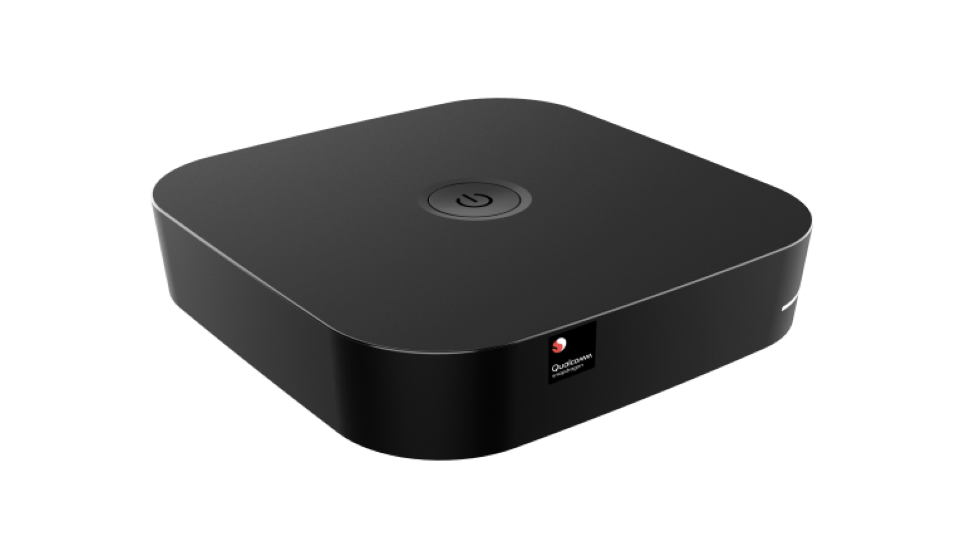 The News: Qualcomm and Microsoft have partnered to create a new developer kit for the growing ecosystem of devices powered by Snapdragon compute platforms. The Windows 10 on Arm-based Qualcomm Snapdragon Developer Kit is meant to be a cost-effective resource for independent software vendors and application developers to test and optimize their solutions on the quickly growing ecosystem of Snapdragon-enabled Windows 10 PCs. Read the full announcement from Qualcomm here.
New Qualcomm-Microsoft Snapdragon Developer Kit Announcement Signals Growing Enterprise Buy-In for Always-Connected Compute Platform
Analyst Take: It's clear that enterprise Interest in Qualcomm's Snapdragon Compute Platform is growing. The Snapdragon Developer Kit is the latest collaboration between Qualcomm and Microsoft in their joint effort to provide more resources for developers working on testing and optimizing applications for Windows 10 devices powered by Snapdragon compute platforms.
Last fall, Microsoft had already announced the expansion of its App Assure Program, and the optimization of Microsoft Teams, Microsoft Edge, and Visual Studio Code to Windows 10 on Arm PCs powered by Snapdragon compute platforms. In December 2020, Microsoft also announced progress in the coordinated support of independent software vendors and application developers with the introduction of x64 emulation preview for Windows 10 PCs to its Windows Insider Program.
Microsoft's Interest in the Snapdragon Compute Platform Explained
So what's the reason for Microsoft's interest in the Snapdragon compute platform? I believe that recent escalation of focus and support by Microsoft for Qualcomm's Snapdragon Compute platforms makes sense, for two reasons.
The first is that always-on, always-connected laptops provide a compelling value proposition for consumers and information workers who need their laptops to feature all-day battery life; phone-like boot-up speed; reliable, ubiquitous connectivity; and enterprise-grade security. The combination of all four of these performance pillars lives at the heart of the Snapdragon Compute platform, which favors mobile-like portability and wireless autonomy. This design focus, which adapts the convenience of mobile devices to laptops, has proven especially attractive to workers and students in the last year, as remote work and remote learning forced technology users to look beyond compute platforms designed exclusively for WiFi connectivity and frequent access to power outlets. Qualcomm's Snapdragon compute platform brings all-day battery autonomy and reliable, secure 4G/5G connectivity to laptops.
Microsoft and enterprise IT decision-makers obviously see the potential for this evolution of laptop design for the post-COVID world, and particularly the need for fanless laptops to be able to securely connect to networks from anywhere and last all day without requiring to be plugged in.
Note that benchmarks for wireless connectivity for laptops can no longer be limited to pre-COVID file download speeds and media streaming performance. The preponderance of video-based collaboration apps like Zoom, Microsoft Teams, and Cisco's Webex Teams has also impacted compute platform design. There too, Qualcomm's Snapdragon compute platform has managed to get ahead of the industry with impressive support for premium camera, voice capture, and sound performance for all-day video conferencing needs. Even Qualcomm's 2nd gen 7c compute platform, which is clearly designed for students, first-line workers, and budget-minded consumers (unlike its more premium 8cx and 8c platforms), is prioritizing the new realities of true mobile computing. It isn't super surprising to me that Microsoft would be as interested in technology users in these features, thus helping support the growth of the Snapdragon Compute Platform in a big way.
The second reason for Microsoft's interest in the Snapdragon compute platform is that the introduction of the 2nd Gen 7c platform just last month could be an adoption game-changer for the platform, particularly in the enterprise. Why? Because while the more premium 8cx and 8c platforms bring their own value proposition to the world of mobile PCs, the sub-$400 price range that the 7c platform promises to bring to the market may prove to be the sweet spot for a market hungry for affordable, reliable work-from-anywhere workstations.
The types of spec-to-price comparisons that take place above $650 in laptop purchases up the ante for tiers more focused on processing speed, graphics performance, and solution compatibility, and where users' tastes, needs, and preferences are already fairly established. In the entry-level, budget tier, however, the market is hungry for good enough performance laptops that can reliably last all day, securely connect to WiFi and 4G and 5G networks, and deliver solid video-conferencing performance. The trick to delivering on that promise, however, is reliable solutions compatibility — a challenge that Chromebooks, which have dominated in that price-point, haven't yet met as reliably as the market had hoped. Microsoft and Qualcomm's Snapdragon compute platform have an opportunity to fix that problem for consumers, and therefore potentially scale their footprint in that all-important entry-level price-point, particularly in the enterprise, education, healthcare, and for budget-minded consumers.
A Developer Kit for Laptops Designed for Secure, Reliable, All-Day Video Conference Performance from Anywhere
During Qualcomm's Snapdragon Compute: Scaling the Mobile Compute Ecosystem virtual announcement last month, Oded Gal, Chief Product Officer of Zoom Video Communications, Inc. confirmed the company's commitment to releasing a new version of its video conferencing application this summer that is specifically optimized for devices powered by Snapdragon compute platforms. "We'll release a new version of Zoom that will enable the optimization for Snapdragon, delivering significantly longer battery life allowing Zoom to run longer than ever and allow users to connect from virtually anywhere," said Gal. "Zoom is proud to work with Qualcomm Technologies to help businesses and students connect, communicate, and express their ideas so they can get more done together."
Optimization of solutions like Zoom, combined with the leading efficiency of Snapdragon compute platforms, will enable users to maintain productivity far longer and over a far more flexible geographic footprint than possible before the introduction of next-gen always-on, always-connected laptops. Microsoft's involvement in the growth of the ecosystem signals that it believes in its value and potential. "We understand the importance of having a reliable development vehicle for developers to test their applications, which is why we have collaborated with Qualcomm Technologies for the Snapdragon Developer Kit. We look forward to seeing how developers take full advantage of the Snapdragon Developer Kit for their Windows 10 on Arm development needs." said Hari Pulapaka, Windows Partner Group Program Manager, Microsoft.
"We have a proud history of creating helpful developer tools in coordination with Microsoft, and the Snapdragon Developer Kit is the latest outcome of that collaboration," said Miguel Nunes, Senior Director, Product Management, Qualcomm Technologies, Inc. "This developer kit provides an affordable alternative to other consumer and commercial devices. With the smaller desktop configuration, this kit gives developers more flexibility than notebook options, and at a lower price point. We remain committed to helping developers address requests from customers, while reducing the overall cost of deployment."
The Snapdragon Developer Kit will be commercially available at The Microsoft Store this summer.
Futurum Research provides industry research and analysis. These columns are for educational purposes only and should not be considered in any way investment advice.
Other insights from Futurum Research:
Qualcomm's New Snapdragon 7c Gen 2 Compute Platform Brings Major Upgrade To Budget Laptops
Qualcomm's Snapdragon Insiders Program Launch Puts Snapdragon Brand Front-And-Center
Microsoft Build Updates: Power Platform, Power FX, And Azure Synapse Link 
Image Credit: Qualcomm
The original version of this article was first published on Futurum Research.
Senior Analyst at @Futurumxyz. Digital Transformation + Tech + Disruption. Author, keynote speaker + troublemaker. Opinions are my own. I like croissants.