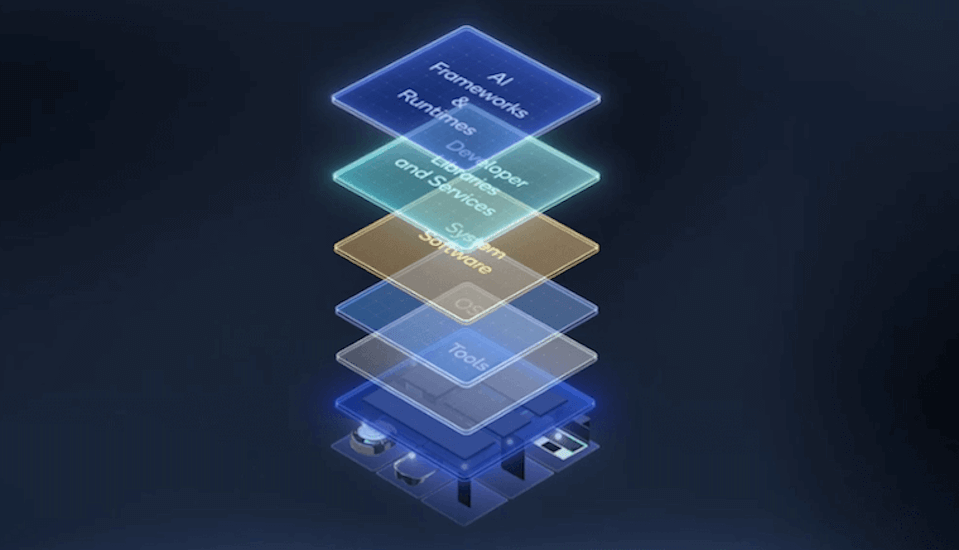 The News: Qualcomm has unveiled its Qualcomm AI Stack portfolio of software tools to make it easier for OEMs and developers to build AI applications for a wide range of devices that run on Qualcomm chips. The Qualcomm AI Stack is designed to unleash the AI power of Connected Intelligent Edge devices, including smartphones, IoT, automotive, XR, cloud, and mobile PCs, through a custom-built AI software package that delivers high performance, flexibility and broad access and compatibility. Read the full Qualcomm Press Release.
New Qualcomm AI Stack Powers the Connected Intelligent Edge
Analyst Take: The new Qualcomm AI Stack portfolio is going to be a great tool for OEMs and device makers that use Qualcomm's powerful chips to add enhanced AI capabilities in a wide range of markets, from smartphones to IoT to automotive, cloud, mobile PCs, and much more. The Qualcomm AI Stack gives makers incredible flexibility and broadened AI features that can be added to their devices today, using Qualcomm-branded development tools that are already familiar and proven.
For OEMs and other device makers, these are significant advantages, especially when trying to harness the wide-ranging powers and possibilities of AI in today's applications and devices.
For developers, having access to this integrated Qualcomm AI Stack will empower their development processes and add major new features as part of a familiar and unified software stack provided by a company they know. I see that as invaluable in helping developers reach their AI software goals and fulfill their product road maps.
The Qualcomm AI Stack brings support for a wide range of AI frameworks and popular runtimes, including TensorFlow, PyTorch, and ONNX, developer libraries and services, system software, tools, and compilers. By providing broad support for these frameworks and runtimes, Qualcomm AI Stack allows developers to develop an AI feature for one device and then easily deploy it to other devices. This capability is going to be particularly critical and useful for developers in getting their applications completed and on the road to large-scale adoption in the marketplace.
Why the Qualcomm AI Stack is Important
Making the Qualcomm AI Stack portfolio particularly valuable to OEMs and developers is that it provides direct access to the seventh-generation Qualcomm AI Engine and to the dedicated AI cores on Qualcomm Cloud AI 100 chips, according to the company. The stack enables the Qualcomm AI Engine direct library to scale across every AI accelerator inside a wide range of Qualcomm products. The Qualcomm AI Engine direct AI library delegates and deploys existing models directly to the AI accelerators on Qualcomm platforms, which gives OEMs and developers the ability to develop a feature once and then share it across other products.
The Qualcomm AI Stack portfolio includes valuable tools including the Qualcomm AI Model Efficiency Toolkit (AIMET), an AI development graphical user interface (GUI), model analyzers that foster enhanced quantization and optimization, and Neural Architecture Search (NAS) capabilities. Also included is a previously announced integration of the Google Cloud Vertex AI NAS, which enables OEMs and the Qualcomm ecosystem to create, test, and deploy unique and efficient experiences on the edge, and an accompanying Qualcomm Neural Processing SDK, which allow OEMs and developers to run their neural networks on a broad range of Qualcomm products while receiving regular updates and support. This collective gives Qualcomm users a baseline to create domain-specific SDKs to deploy across the Connected Intelligent Edge.
All these components are creativity-freeing tools for OEMs and developers, helping them keep the accelerator pedal to the floor as they envision powerful new AI capabilities for a wide range of devices and platforms. This is big, and goes a long way toward positioning Qualcomm at the front of the pack going forward.
Qualcomm chips are already in popular devices everywhere, giving OEMs and developers a huge canvas on which to create their next applications and must-have features for users and enterprises. By building and offering the benefits of the Qualcomm AI Stack portfolio, Qualcomm is strategically working to expand and excite its existing markets, while making a strong pitch to new markets with its creativity and vision for bigger AI uses throughout society and enterprises.
It will be interesting to watch as OEMs and developers begin to explore and incorporate the possibilities of the new Qualcomm AI Stack portfolio in their upcoming projects. It will also be interesting to watch how this offering helps position Qualcomm as a visionary in the expanding AI space as the technology continues its rapid spread across markets and products.
Disclosure: Futurum Research is a research and advisory firm that engages or has engaged in research, analysis, and advisory services with many technology companies, including those mentioned in this article. The author does not hold any equity positions with any company mentioned in this article.
Analysis and opinions expressed herein are specific to the analyst individually and data and other information that might have been provided for validation, not those of Futurum Research as a whole.
Other insights fromFuturum Research:
Qualcomm AI Research Quietly Working to Make AI Ubiquitous in a Wide Range of Business Fields, Including Wireless, Automotive, Extended Reality, IoT and Mobile
Qualcomm Elevates RFFE Game Beyond Smartphones with New Wi-Fi 7 Front End Modules Aimed at SDVs and IoT
Qualcomm Buys Cellwize in Move that Rapidly Boosts 5G Infrastructure Portfolio Credentials
Image Credit: Qualcomm
The original version of this article was first published on Futurum Research.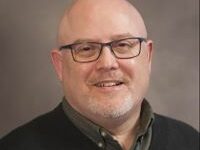 Todd is an experienced Analyst with over 21 years of experience as a technology journalist in a wide variety of tech focused areas.