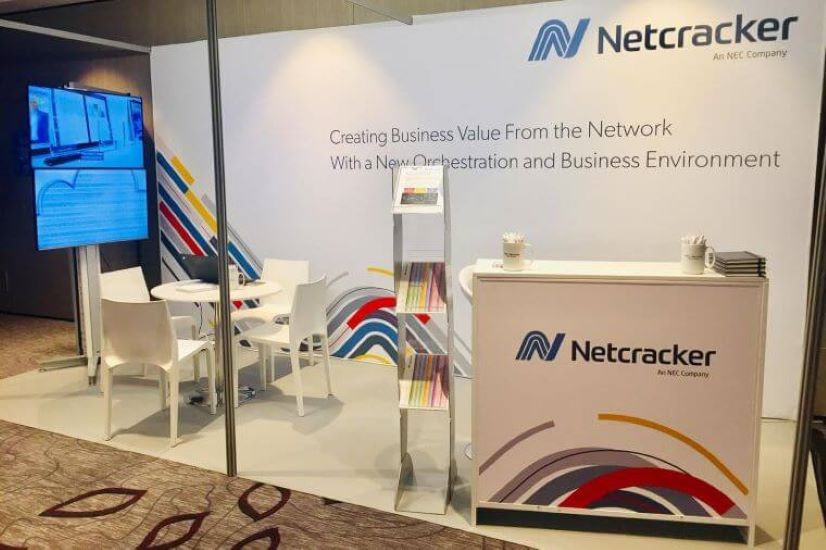 The News: Netcracker Technology announced the deployment of its full stack Digital BSS/OSS and Orchestration applications on Amazon Web Services (AWS). Communications Service Providers (CSPs) can now benefit from the high performance and on-demand scaling of Netcracker's entire operations and business solutions on AWS to deliver innovative digital services with cloud economics. The announcement follows on Netcracker unveiling the deployment of its entire Digital BSS/OSS and Orchestration stack on Google Cloud in March 2020, leveraging Anthos, Google Cloud's open application platform to enable CSPs to deploy, manage, and optimize their applications across their selected cloud environments. Read the full Netcracker press release.
Netcracker Fortifies CSP Public Cloud Credentials with AWS Alliance Announcement
Analyst Take: By unveiling its AWS relationship, Netcracker is touting its long-standing success in working with the major public cloud service providers in fulfilling the strategic cloud requirements of its CSP clients. In particular, Netcracker is a proven supplier of microservices-based OSS, BSS and Orchestration solutions that use open APIs and container platforms to power CSP multi-cloud strategies.
The AWS relationship announcement touts Netrcracker's ongoing support of CSP full-stack deployment of OSS/BSS and Orchestration applications on public clouds. For example, T-Mobile Netherlands is deploying Netcracker Digital BSS on AWS in order to accelerate the monetization of new services. In parallel, Netcracker is fulfilling the public cloud demands of its CSP customers, such as Telus on Google Cloud and Etisalat on Azure, validating its ability to flexibly meet CSP cloud demands according to their unique requirements.
Netcracker is using a single tenant model to assure the top priority cloud requirements of its CSP customers are being met in areas such as SLA fulfillment, security, and quality of service (QoS). Netcracker is accommodating the full-range of CSP SLA arrangements including playing an integral role in supporting the entirety of SLAs established between the CSP and public cloud provider as well as extending and delivering SLAs between Netcracker and the CSP client across their public cloud partner network. I see SLA innovation playing an increasingly critical role in CSP/public cloud/telco software supplier contractual arrangements, particularly in areas such as automated assurance, enterprise-specific latency thresholds, network slicing fulfillment, and collaboration, especially as CSPs expand their use of public resources to meet the stringent latency and security demands of enterprises in 5G environments.
Netcracker is Providing Cloud Innovation and Flexibility to CSP Clients
CSPs are swiftly expanding their commitment to public cloud alliances and multicloud implementations. For many, migrating away from the costs and complexities of maintaining legacy on-premises proprietary Oracle databases is a major driver. In addition, CSPs are committed to taking advantage of cloud economics in order to automate their operations and business processes as well as prioritizing the application of AI/ML engines to power their 5G business objectives. For example, I see CSPs increasingly embracing AIOps in order to automate 5G capabilities such as application level traffic routing, QoS assurance enforcement, performance management, and root-cause analysis.
CSPs now fully expect AI/ML capabilities to be baked into their cloud-based applications, especially for maximizing the upsell, best offer package, and contextualization of services. The AI/ML foundation plays a key role in enabling Netcracker to offer and deliver out-of-box use cases to the CSPs, including digital customer enablement applications such as smart campaign management, customer journey management, customer channel management, and e-commerce/marketplace capabilities (e.g., configure, price, quote).
In addition, I see Netcracker playing a more prominent role in meeting CSP multicloud management needs in key areas such as common SLA fulfillment, monitoring, orchestration (e.g., service orchestration, NFV management & orchestration) and delivering a holistic, consistent customer experience across the full spectrum of CSP cloud environments including public clouds and hybrid private/public clouds.
Netcracker Confirms Public Cloud Credentials: Competitive Landscape Considerations
Netcracker needed to tout its established public cloud credentials in order to counter some of the marketing mileage sought by the company's main OSS/BSS and orchestration rivals, such as Amdocs, CSG International, Ericsson, Nokia Software, Openet, and Oracle, in promoting their cloud alliances. MATRIXX Software, for example, just unveiled working with AWS to offer a Digital Transformation Assessment aimed at using jumpstart workshops to aid CSPs in accelerating their digital transformation journeys in areas like 5G monetization and enriched customer experience.
The recent AWS relationship announcements by Netcracker and MATRIXX Software indicate that we can expect more public cloud announcements during the course of 2020, even after factoring in COVID-19 supply chain and ecosystem disruptions, as telco software suppliers must show they have portfolio flexibility and innovation resources to dynamically meet CSP cloud needs.
I also expect that the major public cloud providers will further explore more investment and potential acquisition of telco software and 5G infrastructure assets to broaden and strengthen the appeal of their telco offerings. For instance, just last month Microsoft acquired Affirmed Networks portfolio of products and solutions, consisting of vEPC, 5G Core, Mobile Edge, IoT, Service Automation, Content & Security, Virtual Probe & Analytics, WiFi, and Network Slicing assets, in order to ensure Azure plays a more pivotal role in driving CSP 5G builds moving forward. Alibaba acquired ZTEsoft (now Whale Cloud) in order to bolster its telco software portfolio capabilities in specifically meeting CSP cloud OSS/BSS requirements.
For 5G applications, I anticipate the major cloud providers to potentially target Mavenir and Altiostar in order to boost their open source and open RAN portfolio capabilities as 5G services rapidly expand after the COVID-19 crisis pause. For telco software applications, independent players such as Amdocs, MATRIXX Software, and Openet are candidates for drawing interest as well as the parent companies of Netcracker (NEC) and Nokia Software (Nokia) exploring the possibility of emulating ZTE's selling of its ZTEsoft unit to Alibaba. For AWS, Microsoft, Alibaba, and Google, as well as notable public cloud players like IBM and Oracle, affordability is not an issue.
By stepping up industry awareness of its established public cloud relations and portfolio expertise, Netcracker bolsters its ability to drive more CSP adoption of cloud platforms in order to catalyze their digital transformation journeys and spur their 5G deployments, especially by 2021. The move is a solid indicator of broader collaboration between cloud providers and telco software suppliers throughout 2020 including potential M&A activity.
Futurum Research provides industry research and analysis. These columns are for educational purposes only and should not be considered in any way investment advice.
Other insights from Futurum Research:
HPE 5G Core Stack: New Opening and Opportunity Targeting the Operator 5G Core
Microsoft's Move to Acquire Affirmed Networks Aims to Deliver New Opps for 5G Ecosystem
Amazon's AWS Doubles Down on Sales Growth, Offering Deeper Tech Expertise
Image Credit: Telco Titans
The original version of this article was first published on Futurum Research.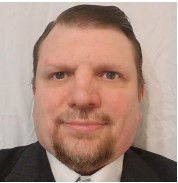 Ron is an experienced research expert and analyst, with over 20 years of experience in the digital and IT transformation markets. He is a recognized authority at tracking the evolution of and identifying the key disruptive trends within the service enablement ecosystem, including software and services, infrastructure, 5G/IoT, AI/analytics, security, cloud computing, revenue management, and regulatory issues.