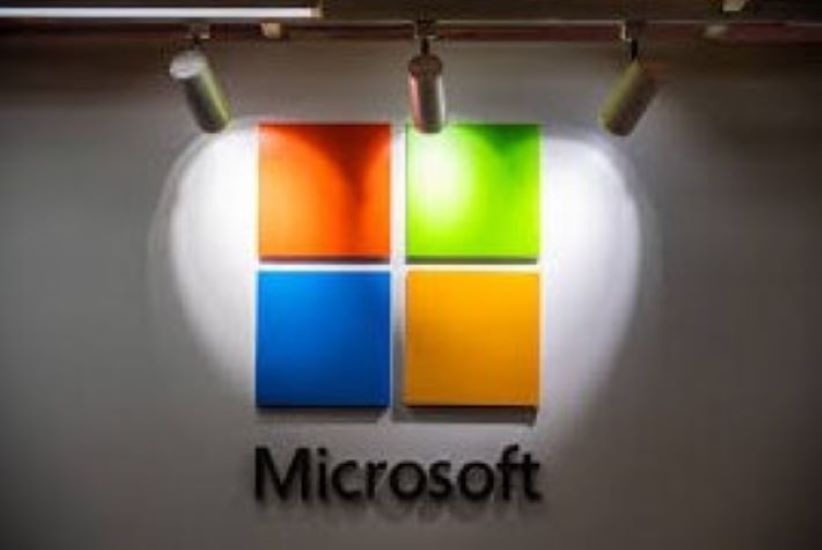 The News: Microsoft's move to acquire Affirmed Networks, announced recently, affirms the high value of virtualized, cloud-native mobile networks in the 5G ecosystem. Microsoft announced a definitive agreement to acquire Affirmed Networks, developer of fully virtualized, cloud-native mobile network solutions targeted at enabling teleco operators to simplify network operations, reduce costs, and rapidly create and launch new revenue-generating services.
Microsoft sees the acquisition as allowing the company to evolve its work with the telecommunications industry, building on the secure and trusted Azure cloud platform for operators. Microsoft's move to acquire Affirmed Networks evidences that Microsoft looks to offer new and innovative solutions tailored to the unique needs of operators, including managing their network workloads in the cloud. Read the full press release on the Microsoft blog.
Microsoft Makes the Right Bet to Up its Telecom Game
Analyst Take: Microsoft's move to acquire Affirmed Networks comes as a slight surprise insofar as Affirmed announced the company's new CEO and President, Anand Krishnamurthy, only the day before. It probably goes without saying that most acquisitions typically do not involve the acquired company announcing a new CEO/President the day before its acquisition. That said, I see this novelty aspect generating an additional layer of industry interest in the deal.
With the novelty aspect in mind, Microsoft's move to acquire Affirmed Networks makes sense. Microsoft needed to acquire Affirmed no matter how fresh the appointment of CEO and President Anand Krishnamurthy. By locking in Affirmed's virtualized mobile network portfolio, Microsoft rapidly enhances the ability of its Azure cloud platform to meet the expanding range of operator 5G demands. In particular, Microsoft strengthens Azure to power operator workload optimization in the cloud, including especially hybrid environments.
Moreover, Microsoft gains Affirmed Networks' broad portfolio of products and solutions, consisting of vEPC, 5G Core, Mobile Edge, IoT, Service Automation, Content & Security, Virtual Probe & Analytics, WiFi, and Network Slicing assets. All of these assets are purpose-developed to meet burgeoning operator virtualized, cloud-native mobile network needs. With this acquisition, Microsoft also augments its existing relations with operators as Affirmed Networks' multi-regional 100+ customer footprint includes heavyweight players such as AT&T, Vodafone, Telus, Etisalat, Softbank, and Turkcell.
Equally as relevant, Affirmed needed to merge into Microsoft in order to swiftly bolster its global channels. In Q2 2020, Microsoft's commercial cloud revenue was up 29% from a year ago to $12.5 billion, putting the company's commercial cloud on a $50 billion annual run rate. In terms of long-term competitiveness, I can understand why Affirmed Networks accepted Microsoft's (undisclosed) terms.
Impact on the 5G and Cloud Competitive Landscape
Microsoft is using the Affirmed Networks acquisition to boost its Azure competitive arsenal in order to better target the operator space, especially in meeting their 5G buildout objectives. Arch-rival Amazon Web Services (AWS) is defending its vast foothold in the telecom sector by emphasizing successful use cases in accelerating operator data center consolidation and migration to the cloud that enable 5G monetization by using mobile edge computing and IoT applications.
Google Cloud is honing the targeting of the telecommunications segment through its Anthos for Telecom and Global Mobile Edge Cloud (GMEC) offering. Major cloud rivals such as Alibaba, IBM, and Oracle all have extensive business relations and portfolios aimed at meeting specific operator hybrid cloud requirements.
I see the Affirmed Networks deal separating Azure from the competition by strengthening Microsoft's ability to meet the specific requirements of burgeoning 5G deployments. Alibaba, for example, acquired ZTEsoft to bolster its telco software credentials, creating the Whale Cloud unit from the assets. However Alibaba acquired a pre-5G portfolio that now requires heavy-lifting upgrades to meet the virtual and cloud-native requirements of 5G environments. In contrast, the acquiring the Affirmed Network assets tees up Microsoft to fulfill the virtualized, cloud-native 5G demands of operators from the get-go.
Affirmed Networks had raised $155 million by the time of the announced acquisition, indicating the company did not have difficulty drawing investor support. Affirmed Networks's competition included a good number of independent players such as Big Switch Networks, Benu Networks, and Veracity Networks as well as Cisco. I see the Microsoft acquisition dramatically altering its competitive prospects against the independents and evening the playing field with mobile network juggernaut Cisco.
Next Moves for Microsoft
What are the next best moves for Microsoft? I believe Microsoft will need to show Affirmed Networks' portfolio is best-suited for optimization on the Azure cloud network. For example, Affirmed Networks asserts its vEPC solution can deliver operators as much as 90% reduction in OpEx and 60% in CapEx savings at the lowest TCO integrating all major network functions with Affirmed Networks' integrated GiLAN and virtual probe. By improving even more on these significant OpEx and CapEx savings, Microsoft can incentivize operators who are using Affirmed solutions in non-Azure environments to switch over more readily.
I see Microsoft gaining an upper hand with cloud rivals that have operator customers using Affirmed Networks' solutions in their networks. While Microsoft will support the Affirmed Networks portfolio in non-Azure environments, the writing is already on the wall that it will drive future Affirmed Networks' business to its own cloud. I believe Microsoft will gain marketing mileage with operators in this regard and the acquisition is also prudent for the simple reason it prevents rivals from taking over Affirmed Networks and pursuing the same strategy.
5G is the End Game for Microsoft
Microsoft's move to acquire Affirmed Networks makes it clear that the acquisition is primarily driven to enable the telecommunications ecosystem to capitalize on new 5G-enabled business opportunities such as smart cities, virtual reality, autonomous vehicles, and more. I view Microsoft as acquiring exactly the company needed to make new waves in the 5G ecosystem and firm up its presence with mobile operators in particular.
As a result, I see cloud rivals AWS, Google Cloud, Alibaba, IBM, and Oracle needing to refresh their telecom specific portfolio development and marketing strategies, especially in fulfilling 5G-specific demands related to hybrid cloud workload optimization, vEPC, 5G Core, and Mobile Edge applications.
Futurum Research provides industry research and analysis. These columns are for educational purposes only and should not be considered in any way investment advice.
More insights from Futurum Research:
Cloud Wars: Amazon Scores as Judge Blocks Microsoft's JEDI Cloud Contract Award
Cloud Momentum Powers Another Huge Quarter for Microsoft
Amazon's AWS Doubles Down on Sales Growth, Offering Deeper Tech Expertise
Image Credit: TeleCrunch
The original version of this article was first published on Futurum Research.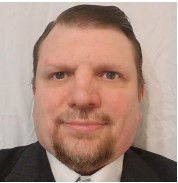 Ron is an experienced research expert and analyst, with over 20 years of experience in the digital and IT transformation markets. He is a recognized authority at tracking the evolution of and identifying the key disruptive trends within the service enablement ecosystem, including software and services, infrastructure, 5G/IoT, AI/analytics, security, cloud computing, revenue management, and regulatory issues.