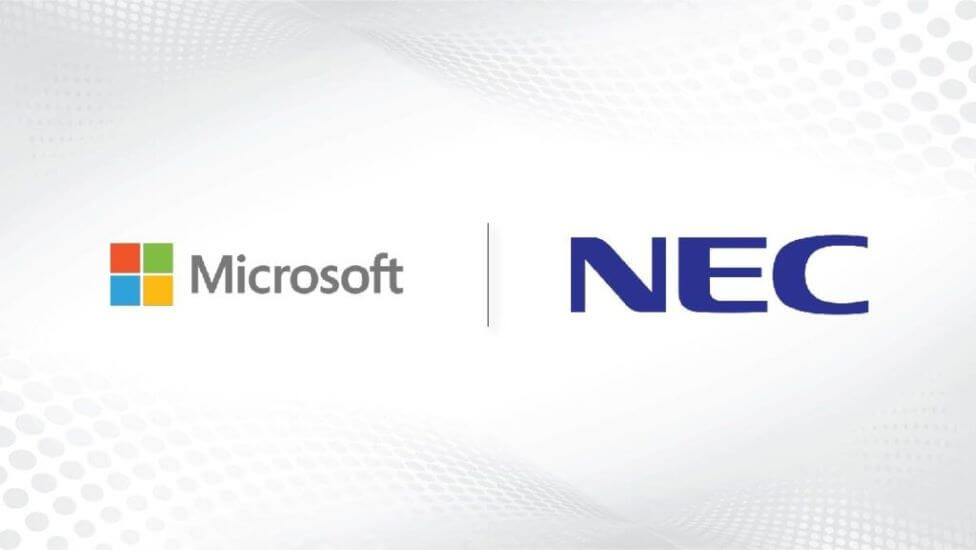 The News: Microsoft and NEC announced an expansion of their decades-long collaboration. Through a new multi-year strategic partnership, the companies will leverage Microsoft Azure, Microsoft 365, NEC's network and IT expertise, including 5G technologies, and each outer's AI and IoT solutions to help enterprise customers and the public sector across multiple markets and industries further accelerate their cloud adoption and digital transformation initiatives. Read the Microsoft press release here.
Microsoft's Expanded NEC Relationship Showcases Azure's Global Appeal
Analyst Take: Microsoft Azure scores a significant sales and marketing boost with its selection by NEC as NEC's preferred cloud platform. Specifically, the alliance emphasizes the acceleration of NEC's Digital Workplace innovation and workforce transformation as NEC aligns its overall organization to the post-pandemic model of a distributed workforce working from home on a permanent or hybrid (splitting work between home and office facilities) basis.
The duo is collaborating to migrate NEC's on-premises IT environment to Azure and deploy Azure Virtual Desktop and other Azure services across NEC's global 110,000 employee headcount. The modernization process builds on NEC's own Microsoft 365 platform to accelerate cloud migration for NEC and its customers across the commercial and public sector in Japan and other parts of the world.
This includes combining Microsoft's Intelligent Edge solutions (e.g., IoT) and NEC's private 5G networking portfolio to target vertical industries, such as retail, by analyzing real-time customer transaction data using AI to better comprehend purchasing patterns, boost operational efficiency, and pinpoint new market opportunities. In addition, both firms are planning to blend their AI and IoT portfolio assets to augment NEC's customer experience and provide more secure maintenance and operation of stores. Moreover, the expanded partnership looks to double the number of digital-focused engineers within the NEC Group who are specialized in Microsoft technologies.
Microsoft needed to expand its 40 years plus relation with NEC to encompass Azure being handpicked as NEC's favored cloud provider for the entire organization. The exalted status I believe further confirms the Microsoft Azure platform is well-suited for meeting the public and hybrid cloud needs of enterprises due in large part to Microsoft's extensive enterprise presence and enterprise applications portfolio (i.e., Microsoft 365, Azure Virtual Desktop, Intelligent Edge).
The NEC deal is a powerful follow-on to the watershed AT&T deal announced in parallel to MWC 2021 that consists of Microsoft acquiring AT&T's Network Cloud technology and talent with the goal of aiding operators in their quest to further automate and streamline their operations and deliver differentiated immersive experiences. AT&T is moving its 5G mobile network to Azure implementing a plan to transition all of AT&T's mobile network traffic for management using Azure capabilities. The process starts with AT&T's 5G core (5GC) and will proceed in transitioning additional workloads to the Azure for Operators platform.
Both the expanded NEC and AT&T 5G deals validate Microsoft Azure as the agile cloud platform that can meet the most demanding enterprise and operator workload requirements including NEC's global operations and ultimately AT&T's nationwide 5G network. As a result, I see Microsoft strengthening its position to win more operator business including accelerating cloud managed services aimed at enterprise and B2B applications. In addition, Microsoft can also ease enterprise acceptance of cloud-based telco managed service offerings.
NEC needed to further raise its cloud strategy profile by making the decisive commitment to use Azure as a preferred partner in jointly strengthening and refining their ability to meet the specific cloud adoption demands of industry verticals as well as enterprise solution domains The deal follows on NEC's solidifying the deployment of its 5G/4G Mobile Core Solution on AWS across multiple operator production networks in Japan and fortifies assisting operators in fulfilling their 5G monetization objectives through differentiated immersive experiences and B2X offerings. The Azure and AWS relations validate NEC's ability to leverage multi-cloud relations to its competitive advantage.
Key Takeaways on the Expansion of the Microsoft and NEC Partnership
Both Microsoft and NEC are making the right bet in expanding their relationship to now encompass NEC choosing Microsoft Azure as the company's preferred cloud partner locking in Microsoft capabilities, such as Intelligent Edge, Azure Virtual Desktop, and Microsoft 365, to advance its Digital Workplace initiative. Now the partnership offers Microsoft's Azure platform and services with NEC's network and IT resources, as well as their dual AI and IoT technologies, to ease organization-wide digital transformation across both the public and private spheres, including the fulfillment of industry vertical-specific requirements. Microsoft Azure has become a more formidable player within the global public cloud battlefield.
Disclosure: Futurum Research is a research and advisory firm that engages or has engaged in research, analysis, and advisory services with many technology companies, including those mentioned in this article. The author does not hold any equity positions with any company mentioned in this article.
Other insights from Futurum Research:
MWC 2021: Netcracker, NEC, and AWS Triple 5G Core and Orchestration Bliss
Microsoft Azure Scoops up Metaswitch in Bid to Make Azure the Meta-5G Edge Cloud
Microsoft's Rebranded Azure Virtual Desktop: The Future of Work is Hybrid
Image Credit: EnterpriseTalk
The original version of this article was first published on Futurum Research.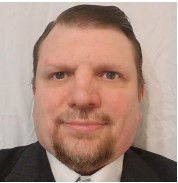 Ron is an experienced research expert and analyst, with over 20 years of experience in the digital and IT transformation markets. He is a recognized authority at tracking the evolution of and identifying the key disruptive trends within the service enablement ecosystem, including software and services, infrastructure, 5G/IoT, AI/analytics, security, cloud computing, revenue management, and regulatory issues.