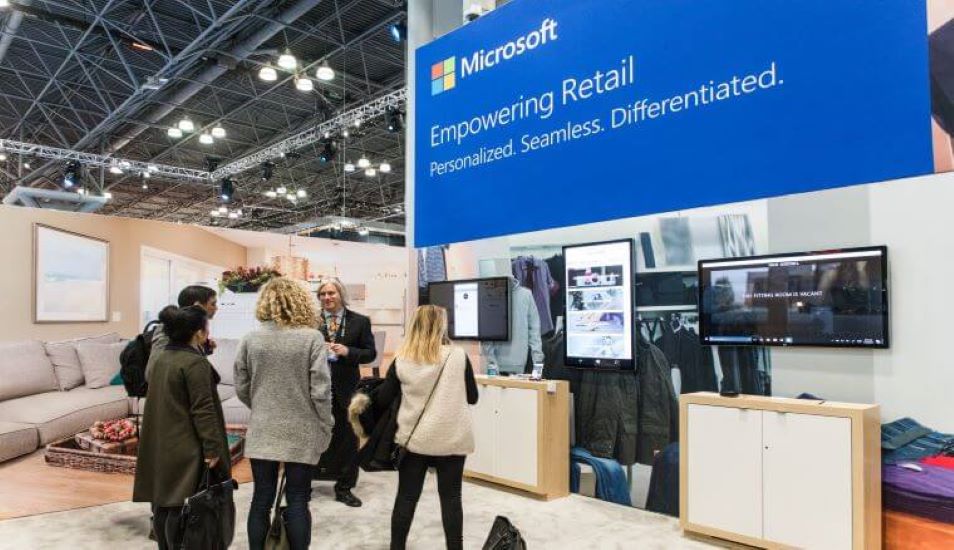 The News: Microsoft has announced the launch of Microsoft Cloud for Retail at NRF 2021, adding to the roster of the big cloud players' vertical-specific platforms. The announcement highlights Microsoft's focus on and commitment to helping brands enable 'intelligent retail.' You can read the Microsoft Cloud for Retail announcement here.
Analyst Take: In the announcement on the company blog, it's clear that Microsoft is looking to the future. Shelley Bransten, corporate vice president for worldwide retail and consumer goods at Microsoft writes that the platform's purpose is about "using digital solutions to help better know customers, to empower employees in new ways, deliver an agile and resilient supply chain to meet customers where they are, and ultimately help reimagine the future of [the] retail business."
Like many Big Tech players, Microsoft continues to address the accelerated digital transformation that is the result of the pandemic. With the help of this new platform, it is clear Microsoft intends to focus on the data explosion that has occurred over the last year and help customers utilize the 90% of retail data that is unstructured. The vendor also wants to address their customers' sustainability and eCommerce concerns, as well as help them with loyalty, and partnership ecosystems.
Taking advantage of its existing assets, the Microsoft Cloud for Retail, which is now in private preview, will use products from Azure, and Microsoft 365, as well as Dynamics and the Microsoft Power Platform, which links applications together.
"By bringing together disparate data sources across the retail value chain, we will enable retailers to realize the true value of their data by enriching core business processes and turning data into actionable insights," states Bransten. "Our rich partner ecosystem will extend the value of the platform with retail-specific solutions to address the industry's most urgent challenges, and future-proofing retail organizations to proactively be ready for what's next."
Other examples of Microsoft's vertical focus is its Microsoft Cloud for Healthcare that it launched last fall, along with Azure for Operators, an industry-specific offering for the telecoms space. This adds to the list of vertical plays by the major cloud vendors as AWS and Google have also been focused on verticals such as retail, healthcare, and telecom, as well as financial services. IBM has also focused on financial services with its IBM Financial Services Ready Public Cloud where it works closely with Bank of America.
The reason for this laser focus on industry verticals by cloud players is that these verticals have specific requirements in terms of regulations, and cloud vendors have realized that not one size fits all. Conversely, customers in these verticals want industry-specific requirements so it makes sense that all the cloud providers are rolling out platforms to satisfy these customers. As the industry-specific platform rollouts continue, I predict that solution features, competitive pricing and partner ecosystems will be the differentiators when customers compare vendors.
Futurum Research provides industry research and analysis. These columns are for educational purposes only and should not be considered in any way investment advice.
Other insights from the Futurum team:
Microsoft Starts the Year With Another Blowout Quarter
AWS reInvent 2020: 5 Big Announcements from Andy Jassy's Keynote
Image Credit: Microsoft
The original version of this article was first published on Futurum Research.
Sarah brings 24 years of experience as an industry analyst to the Futurum team. She most recently served as the head of industry research for Oracle. Her experience working as a research director and analyst extends across multiple focus areas including AI, big data and analytics, cloud infrastructure and operations, OSS/BSS, customer experience, IoT, SDN/NFV, mobile enterprise, cable/MSO issues, and managed services. Sarah has also conducted primary research of the retail, banking, financial services, healthcare, higher ed, manufacturing, and insurance industries and her research has been cited by media such as Forbes, U.S. News & World Report, VentureBeat, ReCode, and various trade publications, such as eMarketer and The Financial Brand.