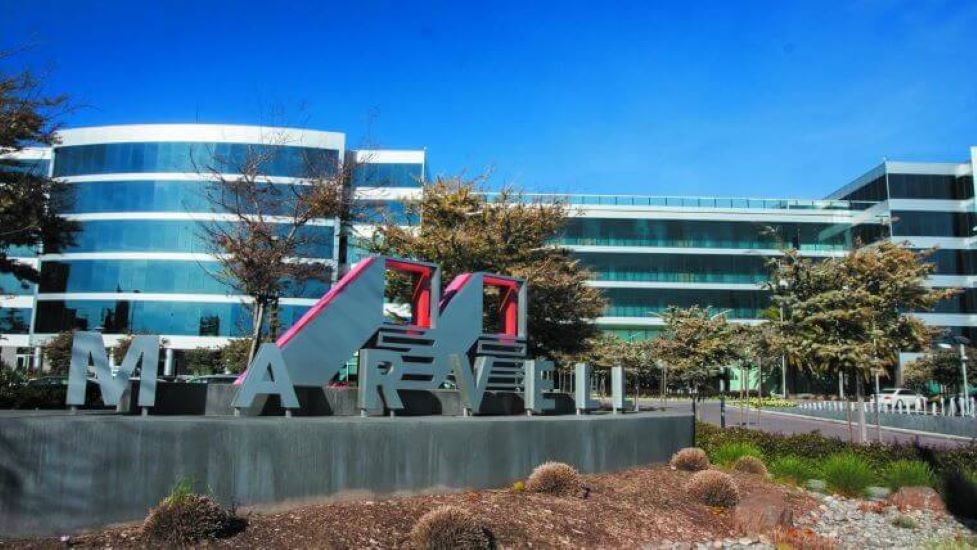 The News: Marvell announced an integrated set of access, aggregation and core Ethernet switch and PHY solutions that intelligently enable secure and efficient data movement throughout enterprise networks. The new portfolio is purpose-built to address the specific requirements of the borderless enterprise as mobility and cloud applications extend the boundaries of the traditional campus environment.
Today's enterprise IT organizations are tasked with delivering a seamless experience — including to an remote workforce — with zero-downtime, higher bandwidth performance for video and content sharing, and data protection and security. Marvell's unified Prestera Ethernet switch and Alaska PHY solution set is architected from the ground up with insightful telemetry, flow-aware intelligence, scalable performance and advanced integrated security technologies that potentially set the bar in switching. Read the full Marvell press release.
Marvell's Borderless Enterprise Proposition Addresses New Digital Workplace Demands with New Prestera Ethernet Switch and Alaska PHY Solutions
Analyst Take: Marvell is keeping the petal to the metal in driving company-wide portfolio development and marketing momentum with the unveiling of its latest Prestera Ethernet Switch and Alaska PHY offerings. Coming on the heels of its Custom ASIC portfolio launch, Marvell is also demonstrating its commitment to broaden its presence in the network switching and PHY market segment, especially against arch-rival segment leader Broadcom.
Marvell now offers a complete line of GE, 2.5GE, 5GE, 10GE, 25GE, 100GE, and 400GE platforms that fulfill a wide array of network architectures at varying densities, speeds, and scales for enterprise IT organizations of virtually all sizes. The new portfolio offerings blend four Prestera Ethernet switches and companion Alaska Ethernet PHYs to enable IT units to upgrade enterprise networks to multi-gigabit Ethernet scale in support of emerging 5G and WiFi 6 environments.
The new offerings target the borderless enterprise, which is rapidly accelerating due to the regulatory mandates ushered in by the global C-19 pandemic and ushering in lasting digital workplace and work-from-home implementations. In addition, 4G/5G mobility and cloud adoption are fueling the borderless enterprise, substantially stressing IT resources and oversight capacity. In particular, Marvell is targeting use cases in the retail, finance, manufacturing, hospitality, and education sectors as well-suited for its portfolio.
To augment the portfolio line breadth and new performance attributes, Marvell is stressing the new built-in intelligence/AI and telemetry capabilities including network automation and workload optimization across the network edge and boosting performance in hybrid cloud implementations. Marvell deftly applied the IQ label to these intelligence-boosting capabilities including:
SecureIQ: Designed to harden hardware and network software defenses against fast-spreading cybersecurity menaces, such as unauthorized usage or access of assets and fraudulent use of resources.
NetIQ: Turbocharges smart data processing at the network edge, enabling automated healing and adaption and AI/ML integration.
TrackIQ: Provides robust telemetry data on network flow, anomalies, and device states to bolster visibility and actionable analytics outcomes.
Marvell's SecureIQ: Key Security Differentiator Against Broadcom
Through Secure IQ, for instance, Marvell is integrating the security capabilities required to embed protection throughout the network against increasing attack surfaces and heightened security risks in 5G/WiFi 6 environments. By combining support for threat management, security sensors, E2E 256bit MACsec encryption, agile group policies, security zones, and secure boot and storage under a unified package, Marvell is providing the zero-trust integrated security essential to securely scaling borderless enterprises and assuring counterfeit immunity from cyber-predators.
In fact, I believe Marvell needs to also develop a fiscal business case to facilitate broader OEM adoption of its SecureIQ technology by quantifying the monetary benefits of preventing software update scams. The peace of mind that comes with counterfeit immunity is of vital importance, however detailing the monetary benefits, such as OpEx-related and security spend savings, can further strengthen Marvell's competitive positioning.
I see Marvell's SecureIQ capabilities emerging as a key differentiator against rivals, especially against Broadcom. Broadcom's decision in January 2020 to sell its Symantec Cyber Security Services (CSS) business to Accenture for an undisclosed amount after buying the unit for $10.7 billion in August 2019 does not burnish the company's overall security credentials.
Also in June 2020, HCL Technologies expanded its services partnership with Broadcom to include the Symantec Enterprise Division (SED) consulting services, which was part of Broadcom's enterprise security solutions. As part of the refreshed alliance, the majority of Broadcom's Symantec enterprise consulting team will join HCL. I foresee Marvell effectively positioning this move as further diminishing Broadcom's enterprise security credentials. For example, according to CVE Details security metrics, Broadcom has amassed a vast array of portfolio security vulnerabilities that notably exceeds Marvell's portfolio security vulnerabilities.
Due to these moves, I believe Marvell can position Broadcom as having difficulty maintaining stable, long-term portfolio focus and commitment to security capabilities due to the transitioning of SED to HCL and the sell-off of the Symantec CSS unit after going through the expense and distraction of buying the Symantec assets for $10.7 billion only to turnaround and purge CSS after only a few months of ownership. I anticipate Marvell can make the case that Avago's $37 billion takeover of Broadcom is a key factor in driving Broadcom's peculiar ad hoc moves on security (i.e., bottom line considerations are driving decision making), which is likely undermining confidence for Broadcom's customers and partners.
Marvell's Borderless Enterprise Portfolio: Key Takeaways
I believe Marvell is executing the semiconductor networking portfolio development and marketing strategy key to driving innovation across the emerging borderless enterprise space. Marvell's portfolio emphasis on baking in AI and intelligence and delivering comprehensive visibility and telemetry into its products addresses the most pressing concerns of its OEM customer base and their own portfolio differentiation objectives.
Add in embedded security and supporting the end-to-end performance gains needed to scale borderless enterprise networking and I anticipate Marvell is delivering the differentiation, especially in the network security realm, needed to broaden its market presence in the networking switches and PHY segment, especially against competitors such as arch-rival Broadcom.
Futurum Research provides industry research and analysis. These columns are for educational purposes only and should not be considered in any way investment advice.
Other insights from Futurum Research:
Marvell Crystallizes its Custom ASIC Portfolio and Market Message
Exploring Marvell's Digital Transformation Strategy and Focus for the Future – The Six Five Insiders Edition
Nokia and Marvell Collaborate to Boost Nokia's 5G Infrastructure Game
Image Credit: Marvell
The original version of this article was first published on Futurum Research.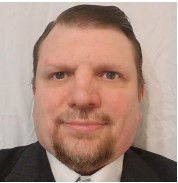 Ron is an experienced research expert and analyst, with over 20 years of experience in the digital and IT transformation markets. He is a recognized authority at tracking the evolution of and identifying the key disruptive trends within the service enablement ecosystem, including software and services, infrastructure, 5G/IoT, AI/analytics, security, cloud computing, revenue management, and regulatory issues.