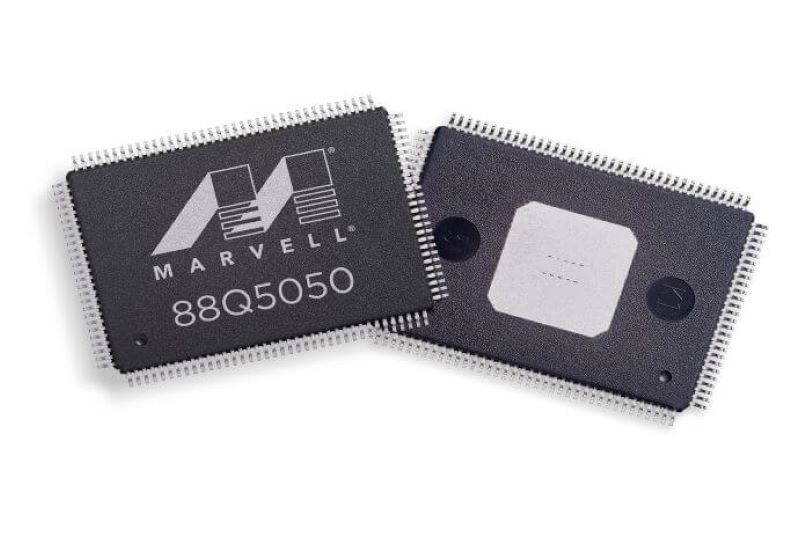 The News: At recent industry events, including CES 2020, Marvell is touting the ability of its portfolio to deliver innovation across the edge, including within the automotive segment. Marvell's Automotive Networking portfolio connects the connected car with high quality AEC-Q100 qualified products and solutions that include built-in Audio Codec, storage, bridges, and Ethernet capabilities providing automotive infotainment and co-application processor platforms. In particular, Marvell's Ethernet solution for the complete car architecture delivers the portfolio innovations critical to meeting new automobile networking demands that reduce complexity and cost while improving safety and security. Read the Marvell press release in its entirety here.
Today's In-vehicle Spaghetti-like Networks
Analyst Take: The in-vehicle networks presently used in automobiles are based on an admixture of different data networking protocols, several of which have been around for decades. For example, these protocols include local interconnect network (LIN), which is used for driver/passenger comfort tasks that are not time sensitive (e.g. climate control, seat adjustments); the media oriented system transport (MOST), devised for infotainment, and the controller area network (CAN), which manages the powertrain and related capabilities.
The reliance on a multitude of distinct protocols requires using an array of gateways to conduct data throughout the automobile's infrastructure on a domain basis. This introduces complexity and added costs in the manufacturing of automobiles, particularly since the required wire harnessing for each network adds weight, diminishing fuel efficiency. In fact, only the engine and chassis weigh and cost more than the multi-network wiring.
The amount of electronic control units (ECUs) integrated into automobiles are expanding. For instance, luxury models are usually sporting over 150 ECUs and standard models require at least 80 ECUs. In addition, emerging data-intensive applications are harnessing advanced driver assistance system (ADAS) capabilities that enable broader degrees of vehicle autonomy.
The domain-confined architectural approach to automobile networking is becoming more burdensome and inefficient for automobile manufacturers. Clearly a new technological and architectural approach is needed to solve these mounting and costly problems.
Auto Ethernet Connectivity and Zones to the Rescue
Ethernet is the prime technology candidate best-suited to resolve the cost and complexity challenges of current automobile networking implementations. Ethernet is a dependable, long-proven, and broadly known technology that already predominates in major segments of the global data communications market, such as data centers, enterprise networks, and industrial automation. The key reason the technology is so well-suited for automobiles is that Ethernet enables the data that is constricted to legacy domains in current implementations to become connected through a united ECU based on the zone (or location) of the ECU in the vehicle.
An Ethernet-enabled zonal architecture supports the massive scaling needed to meet significantly greater bandwidth demands, reduces wiring sprawl and density, as well as enables the integration and unified computing of a broad range of in-vehicle applications such as:
ADA
Infotainment
Telematics
Storage
Gateways
Body
The evolution of the automobile requires Ethernet to handle the scaling requirements of emerging applications, capable of generating data traffic of 25 Gbps+ per second and 7 TB+ per hour. These applications encompass:
Displays: >10 Gbps
Cameras (HD): >10 Gbps
LIDAR: >5 Gbps
RADAR: >1 Gbps
SONAR: >1 Mbps
GPS: >1 Mbps
Moreover, Ethernet fulfills the exacting safety demands of the automotive environment, delivering resilience and redundancy, as well as authentication and encryption security assurances, through the IEEE 802.1AE standard. In addition to the IEEE, Marvell is already engaged with standard bodies, such as the NAV (Networking for Autonomous Vehicles) Alliance and MIPI Alliance, in driving broader acceptance of Ethernet connectivity solutions throughout the automobile industry.
What's Ahead — The Challenges Marvell Must Overcome
Expanding and participating in alliances is helpful, but Marvell must overcome adoption obstacles. Automotive OEMs, including BMW, GM, and Mercedes-Benz, to name a few, currently lack extensive in-house Ethernet know-how, extending sales cycles. Established suppliers, such as Bosch, the inventor of CAN, will advocate that existing auto networking protocols can fulfill the emerging demands, potentially diluting Ethernet market potential. Additionally, Marvell rivals, like TI, NXP, and Maxim, are also promoting automotive Ethernet solutions, further crowding the competitive landscape.
To further validate its ability to differentiate and drive Ethernet adoption, Marvell's latest product offering consists of a family of high-port count, ultra-low latency automotive switches with multi-gigabit routing throughput capabilities (Marvell 88Q6113 and 88Q5072), a well-timed innovation which delivers all ports at gigabit capacity enabling the clustering of safety critical sensor data in an ADAS and data transfer over a high-speed PCIe host uplink.
Despite such obstacles, Marvell offers the Automotive Networking portfolio needed to connect the infotainment, ADAS, body electronics, and control capabilities together that provide the high-bandwidth, standards-based data backbone essential for today's vehicles, as well as the vehicle of the future.
Futurum Research provides industry research and analysis. These columns are for educational purposes only and should not be considered in any way investment advice.
Read more analysis from Futurum Research:
Space Tech: What Do Private Space Efforts Mean for the Tech Sector?
Visa's Acquisition of Plaid is a $5.3Bn Bet on the Future of Finance
Microsoft's Carbon Negative Commitment: A Big Commitment To The Future
Image Credit: Electronics Weekly
The original version of this article was first published on Futurum Research.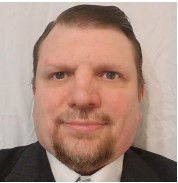 Ron is an experienced research expert and analyst, with over 20 years of experience in the digital and IT transformation markets. He is a recognized authority at tracking the evolution of and identifying the key disruptive trends within the service enablement ecosystem, including software and services, infrastructure, 5G/IoT, AI/analytics, security, cloud computing, revenue management, and regulatory issues.