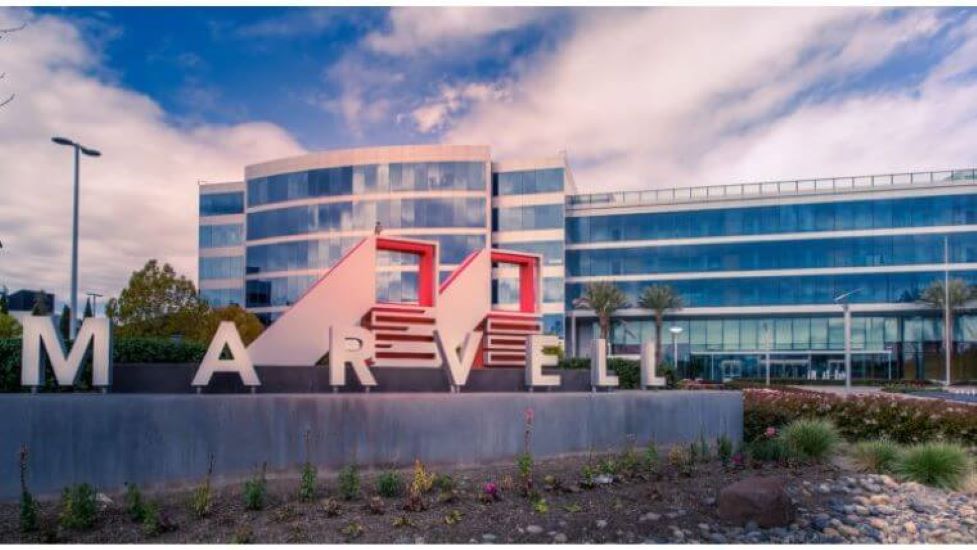 The News: Marvell used its recent Marvell Industry Analyst Day 2020 event to promote its cloud data center security portfolio credentials. Marvell LiquidSecurity and NITROX III HSM Adapters provide a FIPS 140-2 level 3 certified solution that offers isolated partitions and enable virtual machines to have dedicated resources in FIPS certified boundary. These adapters provide several functions such as key management, crypto offload, and digital signing thus enabling cryptographic support for various cloud and OEM applications. Read more at Marvell.
Marvell Industry Analyst Day 2020: LiquidSecurity is Augmenting Cloud Data Center Security
Analyst Take: Marvell shrewdly leveraged the company's Marvell Industry Analyst event to promulgate its LiquidSecurity and NITROX III HSM (hardware security module) portfolio, especially in fast-expanding data center environments. The LiquidSecurity and NITROX III adapters are designed to provide dynamic partition creation and offer high performance and key storage capacity with the goal of providing a highly flexible solution for multi-tenant and multi-domain cloud infrastructure.
To review, the HSM is a purpose-designed trusted network computer that performs an array of cryptographic operations such as key management, crypto-offload, encryption, and key exchange. Due to its design, the HSM is trusted specialized hardware that is thoroughly tested and certified in designated laboratories. Additionally, HSM uses a security-first OS, a network interface that is strictly governed by internal rules that help assure limited access and proactively conceals and protects cryptographic material. In aggregate, these capabilities fulfill the prime organizational security objective of eliminating malware, viruses, unauthorized access, and exploitation of backdoors across their cloud and distributed network appliance environments.
The key NITROX III HSM Adapter features including 100K (any key size) storage in FIPS (Federal Information Processing Standards) boundary, support for multiple ECC (Elliptic Curve Cryptography) curves, and 32 run-time isolated partitions. The key LiquidSecurity HSM Adapter features encapsulate all of the NITROX III capabilities while also providing audit logs, multiple backup/restore options, enhanced key management functions, temp monitoring, and Bootlogs over SMBus (System Management Bus).
Marvell Industry Analyst Day: LiquidSecurity is Boosting Marvell's Cloud Security Fortunes
Marvell's financial results for Q3 of fiscal year 2021 delivered strong revenue growth with overall revenue increasing 13% year on year (YoY), driven by the company's networking business, which grew revenue 35% YoY. Marvell CEO Matt Murphy noted that strong 5G and Cloud product ramps are fueling Marvell's ongoing success in these strategic growth markets.
Subsequently, on December 14, 2020, Marvell announced the company was added to the NASDAQ-100, testament to the success of its transformation journey and ascending financial performance over the last four and half years. I see the LiquidSecurity portfolio as contributing positively to Marvell's Cloud product ramp, fortifying its security credential across the cloud ecosystem, including ongoing 5G builds.
From my perspective, Marvell is making significant strides in the HSM segment since the company's LiquidSecurity adapters are purpose-built for cloud environments. In contrast, HSM offerings from competitors, such as Gemalto, IBM, HPE, and Atos, are enterprise-centric in their origin and as a result are not as well-suited for more demanding cloud environments, including and especially hybrid and public multi-cloud implementations.
Moreover, Marvell controls its own silicon supply chain for its LiquidSecurity portfolio, which I anticipate will further differentiate its HSM proposition as supply chain stability becomes a top-priority selection criteria in the all-important cloud security realm.
Marvell's LiquidSecurity adapters are built to function as their own independent security domain, avoiding host software and server chassis dependencies that could potentially undermine security. Within challenging multi-cloud implementations, customers only need to deploy the LiquidSecurity adapters within each of their cloud environments to assure interoperability and streamline security meshes across different clouds.
Marvell Industry Analyst Day 2020: LiquidSecurity Key Takeaways
Overall, I see Marvell becoming more prominent in protecting rapid cloud data center growth through its LiquidSecurity portfolio. Among Marvell's numerous customers, Microsoft Azure certainly ranks as a high-profile, breakthrough endorsement. For its Azure Key Vault Managed HSM offering, Microsoft emphasizes using Marvell LiquidSecurity HSM adapters to assure customers receive FIPS 140-2 Level 3 validated HSMs. In addition, Oracle uses Marvell LiquidSecurity HSM to augment its OCI (Oracle Cloud Infrastructure) Key Management Security offering.
I expect enterprises to accelerate their adoption of public cloud resources, relying on HSM-enabled cloud security, such as secure key management, to attain the peace-of-mind in fulfilling their highest priority cloud security requirements. As such, Marvell is strongly positioned to further expand its influence across the hyperscaler cloud ecosystem and drive more enterprise adoption of hybrid and multi-cloud services and applications.
Futurum Research provides industry research and analysis. These columns are for educational purposes only and should not be considered in any way investment advice.
Other insights from Futurum Research:
Marvell and TSMC Show that Size Does Matter
Cisco's New Edge WAN Platform Flexibly Provides Cloud Assurances to Organizations
Oracle Delivers Solid Q2 as SaaS and Cloud Growth Continues
Image Credit: TipRanks
The original version of this article was first published on Futurum Research.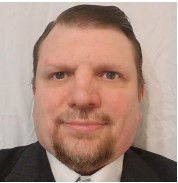 Ron is an experienced research expert and analyst, with over 20 years of experience in the digital and IT transformation markets. He is a recognized authority at tracking the evolution of and identifying the key disruptive trends within the service enablement ecosystem, including software and services, infrastructure, 5G/IoT, AI/analytics, security, cloud computing, revenue management, and regulatory issues.