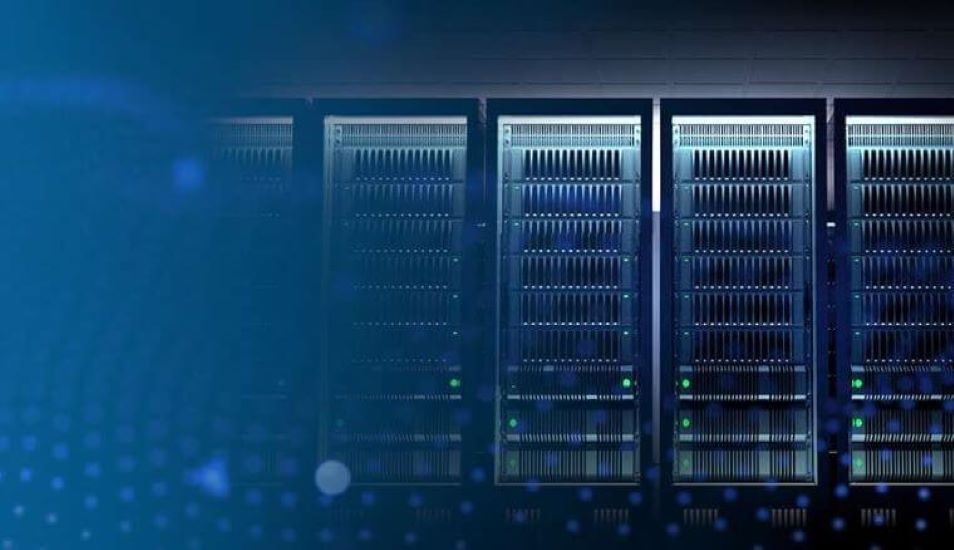 The News: Marvell announced its Atlas 50Gbps PAM4 DSP chipset solution for high-performance cloud data center, computing, and emerging AI applications. Introduced from its recent acquisition of Inphi, the new PAM DSPs extend Marvell's networking portfolio, potentially expanding its addressable market and customer base, as well as providing the portfolio basis to accelerate Marvell's presence in the hyperscale cloud data centers and 5G wireless infrastructure realms. Read the Marvell release here.
In parallel, Marvell introduced its 1.6 Ethernet PHY with 100G PAM4 electrical input/outputs (I/Os) in 5nm. The demand for increased bandwidth in the data center (DC) to support massive data growth is driving the transition to 1.6T (Terabits per second) in the Ethernet backbone. 100G serial I/Os play a critical role in cloud infrastructure to help move data across computing, networking, and storage domains in a power-efficient manner. The new Marvell Alaska C PHY is designed to accelerate the transition to 100G serial interconnects and doubles the bandwidth speeds of the previous generation of PHYs to bring scalability for performance-critical cloud workloads and applications such as artificial intelligence (AI) and machine learning (ML). Read the next Marvell release here.
Marvell Fortifies Cloud Data Center Networking Portfolio with New Atlas and Alaska Chipsets
Analyst Take: The new Atlas, based on Marvell's Polaris 50G PAM4 DSP family, confirms Marvell's sustained ability to drive chipset portfolio innovation as the PAM4 DSP solution breaks ground by integrating transimpedance amplifiers (TIAs) and laser drivers in mainstream CMOS (Complementary Metal-Oxide Semiconductor) technology. This innovation reduces supply chain complexity and power consumption by up to 25%. Atlas also wire bonds directly with lasers and photodiodes, further streamlining the assembly process for optical module integrators, reducing product lead times and time to market.
In tandem, Marvell's 1.6 Ethernet PHY solution, the Alaska 88X93160, enables emerging 100G serial-based 400G and 800G Ethernet links for high-density switches. The doubling of the signaling rate creates signal integrity issues, spurring the need for retimer devices for high port count switch designs. I view that it is vital the retimer and gearboxes used for these applications are top-level power efficient. Implemented in the latest 5nm node, the Marvell 800GbE PHY can provide up to 40% savings in I/O power compared to existing 50G PAM4 based I/Os.
Why the New Marvell Atlas and Alaska Chipsets are Primed for PAM4 Competitive Success
Marvell delivers multiple R&D models to meet evolving customer chipset assimilation demands, providing the go to market foundation needed to expand the company's ecosystem influence and boost the overall competitiveness of its semiconductor solutions. This includes the direct buy from merchant option, collaborating with partners to develop custom solutions using the customer's IP (Intellectual Property), building-out a custom ASIC design, and advance level integration that brings together Marvell's Custom ASIC, merchant silicon, and partner chiplets and& memory design components.
I view the multiple R&D model as providing the business foundation Marvell needs to influence the ecosystem more extensively and as a result win more data infrastructure business that addresses the growing demand for cloud infrastructure customization and scaling bandwidth-intensive workloads like AI/ML.
Key to Marvell's competitive success is fulfilling the top-priority data center connectivity demands in moving data both inside the DC, such as PAM4 innovations that deliver 200G/400G/800G capabilities at <10km, and between cloud DCs, such as coherent optics that support 100G/400G DCI (Data Center Interconnection) at >40km. PAM4 innovations doubles networking bandwidth at lower cost and power per bit to drive inside the DC connectivity breakthroughs. Coherent optics enables greater network flexibility and programmability through the support of different baud rates and modulation formats (Marvell's coherent DSP proposition will be addressed in another piece).
The new chipsets broaden and round out the Marvell DC networking portfolio meeting Optical PAM4 DSP for 12T/25T/50G I/O switch (Atlas 4x50G with PMD), Copper PAM4 DSP for 12T/25T/50G I/O switch (Alaska 88X93160 5 nm serial), and Copper PAM4 DSP for 25T/50T/100G I/O switch (Alaska 88X93160 5nm serial) requirements.
I see Marvell attaining definitive Atlas differentiation by supporting integrated TIAs (Transimpedence Amplifiers) and LDs (Laser Diodes) to achieve advances such as 25% power reduction (<3.5W module). The Atlas 4x50G PAM4 offering leverages its well-established Polaris IP across DSP, host bus, and software features and targets supply chain optimization by using 33% fewer components, single CMOS fab, and no package approach that delivers single-chip PHY & PMD, bare die, and single mode/multimode versions. As such, I anticipate Marvell is solidly positioned to capitalize on the growing ecosystem and governmental prioritization of supply chain stability.
Likewise, Marvell's Alaska 88X93160 (1.6 Ethernet PHY with dual-port 800GE) support of 100G serial 5nm 1.6T retimer and gearbox enables as what I view are well-differentiated LR DSP Serdes capabilities like >38B insertion loss, >2m passive DAC reach, and potential 40% power/bit savings in comparison to existing 56G solutions. Factor in industry-compliance support for IEEE 802.3ck, Gigabit Ethernet Consortium 800GE specifications, and auto-negotiation & Link Training as well as flexible configurations (1 GE to 800 GE) and Marvell has a difficult DC connectivity semiconductor portfolio to beat.
Key Takeaways on the Marvell Atlas and Alaska Chipset Debuts
I believe Marvell's debut of the new Atlas and Alaska chipset offerings expands its sales channel opportunities across the data infrastructure realm. The company's ongoing investments to speed up the availability of high-speed electro-optics advances is amply validated by the PAM4 innovations embedded throughout the new Atlas and 5nm Alaska chipset products. Marvell is now better positioned than ever, in working with partners, to power ecosystem-wide adoption of data center connectivity advances.
Futurum Research provides industry research and analysis. These columns are for educational purposes only and should not be considered in any way investment advice.
Other insights from Futurum Research:
Marvell's Q1 Earnings Results Are, Well, Pretty Marvelous, In Spite of Everything
Marvell Takes Data Center Flash Storage to the Next Level with Bravera SC5 SSD Controller Debut
Marvell Rapidly Strengthens IVN Proposition with New 10G Ethernet PHY Offering
Image Credit: Marvell
The original version of this article was first published on Futurum Research.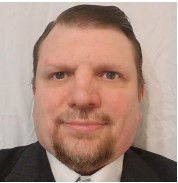 Ron is an experienced research expert and analyst, with over 20 years of experience in the digital and IT transformation markets. He is a recognized authority at tracking the evolution of and identifying the key disruptive trends within the service enablement ecosystem, including software and services, infrastructure, 5G/IoT, AI/analytics, security, cloud computing, revenue management, and regulatory issues.