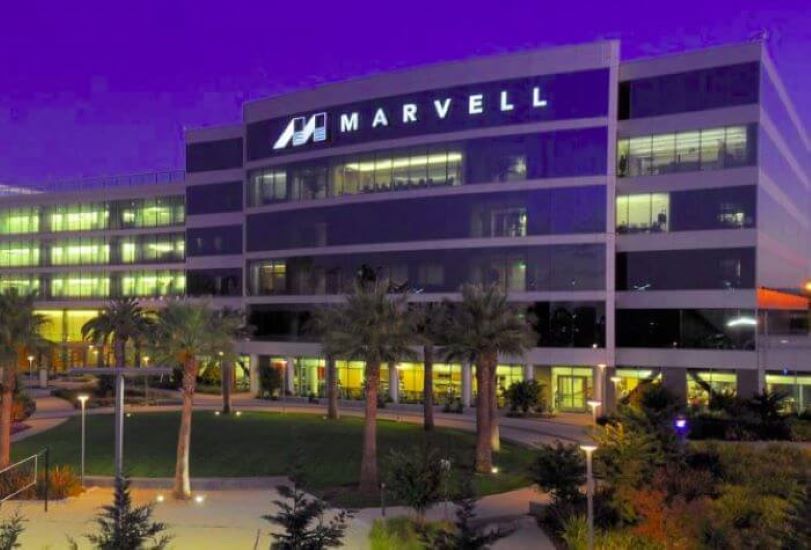 The News: Marvell conducted its first Industry Analyst Day at its Santa Clara, CA headquarters on December 10, 2019. At the event, Marvell showcased the "new Marvell" by providing an in-depth look into the company's new strategy after an organization-wide transformation that included executive leadership changes as well as multiple acquisitions and divestitures all made to align its portfolio mix with the new strategy. Marvell touted how its new product strategy aligns to rapidly growing major infrastructure market segments and trends including multigigabit enterprise, automotive Ethernet, cloud data center, and 5G. Read the full announcement at Marvell.
Marvell: Power of Focus
Analyst Take: Marvell CEO and President Matt Murphy kicked off the Marvell Analyst Day by emphasizing the company's ongoing turnaround is underpinned by belief in the power of focus. For example, in 2016 Marvell had 32 streams of research and development (R&D) spending spread across widely varied technology areas like codecs, power supplies, and consumer applications. Marvell's fragmented R&D priorities was one major indication of a company headed in a rudderless direction. Now the company's R&D spend is focused only in four key product areas: networking, storage, processing, and ASICs.
Marvell's increased R&D, relative to industry peers, and lean approach to selling, general, and administrative (SG&A) expenses, contributed to boosting its financial performance. For instance, in fiscal Q1 2016, Marvell's market cap was @$3.5 billion with a price/earnings (P/E) ratio of only 11; fast forward to fiscal Q1 2019 and Marvell's market cap reached @$17.8 billion with a P/E ratio of 26.
Overall, the company's current profile is significantly improved and competitive as evidenced by stats such as:
Headcount: 5K+
10K+ patents
FY 2019 annual revenues: $2.9 billion
Several industry awards including recognition in Forbes America's Best Mid-Sized Companies
Moreover, Marvell's acquisition/divestiture strategy and recent deals strengthened the company's portfolio focus within its targeted areas of product development:
Finalizing the $6.1 billion acquisition of Cavium in July 2018, locking up Cavium's ARM and MIPS-based SoCs for network, video, security, storage connectivity, server, and other applications, thereby diversifying its portfolio beyond heavy reliance on storage controller products (e.g., HDD, SSD).
Completing the $452 million acquisition of Aquantia in September 2019, adding automotive Ethernet products and enabling targeting the transformation of the in-car network to high-speed Ethernet.
Completing the $600 million acquisition of Avera Semiconductor, the ASIC business of GLOBALFOUNDRIES in November 2019, adding Avera's custom design capabilities to augment its portfolio to now span the support of 5G, data center, enterprise, and automotive applications.
In December 2019, Marvell executed the divestiture of its WiFi and Bluetooth connectivity assets by completing the sale of the portfolio line to NXP Semiconductors for $1.76 billion.
As a result of the emerging portfolio strategy in combination with the integration of the acquisitions, Marvell claims market leadership in the following segments:
#1 in baseband and data plane processors
#1 in HDD storage
#2 in networking switches and PHY
#1 in security processors
Through the new and improved portfolio focus, Marvell is positioned to further pursue business opportunities in growing multi-billion dollar segments such as carrier, data centers, ARM servers, and edge/automobiles. For example, a top target for Marvell is winning more 5G base station business (Samsung is an existing customer), which has higher upside than pursuing silicon deals in the mobile device segment and its frequent price-war bloodbaths. In addition, nine of the top 10 firewall security vendors (e.g., Palo Alto Networks) are already Marvell customers.
Maintaining Focus is Key to Navigating Competitive Challenges
Even with a robust market presence within its core market focus areas, Marvell needs to show it has the agility to take on formidable rivals long-term. Marvell identifies Intel and Broadcom as its chief rivals with Broadcom in particular leading the network switching and PHY segment. Broadcom's presence in the Cisco portfolio, for instance, indicates the company has a key role in driving network switching and routing silicon innovation.
TI and NVIDIA in some areas also crowd Marvell's potential growth trajectories. However, in yet another instance of "coopetition" in the industry, while Marvell competes against NVIDIA in areas like networking silicon, the company also supplies 14 chips to NVIDIA's Pegasus offering, a high-performance AI computer which runs an array of deep neural networks simultaneously to enable highly automated and autonomous driving.
Also Marvell's existing run rates were impacted by the recent U.S. ban on supplying silicon products to Chinese equipment manufacturers Huawei and ZTE. Marvell's Huawei revenue stream was only in the low-to-single digits allowing the company to avoid a severe falloff in its overall run rate. Equally important the loss of the Huawei business did not impact Marvell's ongoing R&D investments.
Overall, at the Marvell Analyst Day they presented a compelling case to buttress its "New Marvell" marketing campaign and fulfill the company's mission to develop and delivers semiconductors that move, store, process, and secure the world's data faster and more reliable than anyone else.
Futurum Research provides industry research and analysis. These columns are for educational purposes only and should not be considered in any way investment advice.
Related content:
Marvell Delivers Strong Q2, Why You Should Know Marvell 
The original version of this article was first published on Futurum Research.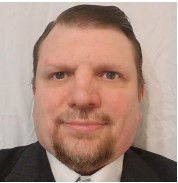 Ron is an experienced research expert and analyst, with over 20 years of experience in the digital and IT transformation markets. He is a recognized authority at tracking the evolution of and identifying the key disruptive trends within the service enablement ecosystem, including software and services, infrastructure, 5G/IoT, AI/analytics, security, cloud computing, revenue management, and regulatory issues.