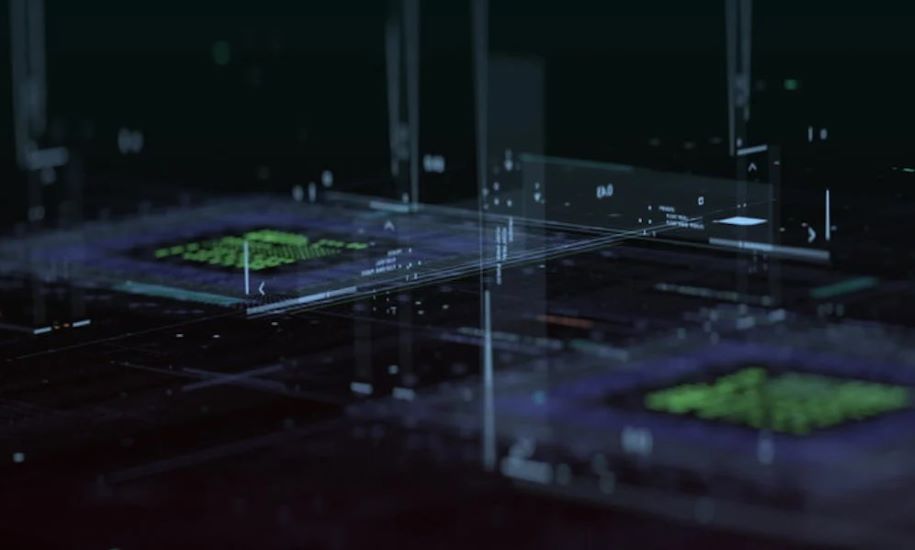 The News: Juniper Networks introduces the new Trio 6 chipset marks the sixth generation of Trio silicon for Juniper's MX Series routers, built from the ground up for the unique requirements of the multi-service edge. And today, Juniper is announcing three new multi-service edge offerings, each powered by the Trio 6 ASIC. In addition, Juniper launched the Express 5 silicon designed to deliver non-blocking throughput of 28.8T in a single package for PTX10K series platforms. Read the Junjper Blog here.
Juniper Unleashes Trio 6 and Express 5 Chipsets Strengthening Experience-First Networking and MX/PTX Solutions
Analyst Take: Juniper introduction of its Trio 6 and Express chipsets is all about just one thing: the company is differentiating its new chipsets against main rivals, Cisco and Nokia.
Highlights of Juniper's Trio 6 and Express 5 silicon launch includes:
The Trio 6 solution provides 9.6T line card for the MX10K family
The ML-enabled Trio 6 silicon provides native support for IPSec, along with integrated MACsec at native line rate
The Trio 6 uses 7-nanometer fabrication technology to deliver a 70% improvement in power efficiency compared to previous-generation chipsets
The Express 5's 28.8T throughput is designed to deliver low-power 36*800G port radix in a fixed form factor
Built with 7-nm technology, the Express 5 can provide 45% better power efficiency than previous chipsets
That differentiation I mentioned above that Juniper is focused on, let's take a look. The Cisco SiliconOne architecture focuses on using a single silicon architecture to improve throughput, although it obviously may risk trade-offs in areas such as deterministic performance and logical scale. On this front, Juniper specifically cites the EANTC supervised RFC 2544 tests with IMIX traffic that resulted in Cisco's 8201 coming up short as evidence of such a trade-off.
For Nokia, Juniper is stressing that the Nokia FP5 silicon development strategy puts emphasis on advancing logical scale, which could also result in throughput trade-offs. Juniper points to Nokia's support for 14.4T per slot in 2022, a capability that Juniper has already delivered in shipped products over the last three years including shipments of its 14.4T solution to over 200 customers.
From my perspective, in addition to improving the throughput, logical scale, and deterministic performance capabilities of the MX and PTX series, Juniper's new chipset offerings boost its overall competitive position in areas such as supply chain stability and portfolio development focus. For example, both the Trio 6 and Express 5 use the 7nm process which presently does not have the semiconductor-specific supply chain constraint concerns that are attached to sub-7nm technologies.
For example, Apple placed an order with TSMC for over 5nm-based 100 million A15 Bionic shipments that played a primary role in TSMC's production facilities ending up running at full tilt. As a result, it has become virtually impossible for TSMC to undertake any additional 5nm orders, resulting in major silicon players such as Qualcomm needing to use Samsung for its Snapdragon 888 and potentially its upcoming Snapdragon 898 production.
Likewise, Apple has also apparently locked down 4nm (as well as a significant portion of 3nm) production at TSMC in advance, resulting in Qualcomm as well as players like AMD, needing to use Samsung's facilities, although TSMC is regarded by many in the industry to have the preferred facilities for manufacturing cutting edge sub-7nm process technology. In sum, Juniper avoids any serious semiconductor supply chain concerns in the near-term.
Moreover, the Cisco Silicon One unit operates like a standalone merchant silicon supplier by developing and selling Silicon One products for third parties and not exclusively for Cisco products (e.g., 8000 series). This broadens Cisco's addressable market across the ecosystem (e.g., cloud builders) although it also takes on some risk as being perceived as an "arms dealer" by selling silicon to players that make their own routers/switches who in turn compete against companies that use Cisco routers/switches and chips. In contrast, Juniper maintains a singular portfolio focus of developing chips only for their router/switch products, which can assure clients that their selection of Juniper products will not result in competing against rival products that use Juniper chips. Of note, Juniper indicated this will continue to be the company's strategic approach into the near future.
Juniper's emphasis on delivering significant improvement in MX and PTX power efficiencies which can help organizations fulfill their own sustainability goals is a shrewd sales and marketing move. I anticipate that organizations across the digital and cloud ecosystem are putting increased strategic value to setting and meeting their corporate-wide ESG (Environmental, Social, and Governance) objectives. Juniper raises its profile in being integral to helping companies demonstrate the business and societal value of upholding their ESG goals including sustainability metrics.
Key Takeaways on Juniper's Trio 6 and Express 5 Launch
I believe the introduction of the Trio 6 and Express 5 chipsets can play a key role in advancing Juniper's Experience-First Networking proposition, which focuses on transforming the user experience by delivering enhanced networking capabilities such as automated operations and cloud-connected insights. Through the new chipsets, the MX series and PTX series are ready to deliver the throughput, logical scaling, deterministic performance, and sustainability gains needed to help Juniper expands its presence and influence across the cloud ecosystem including major markets such as cloud metro, open 5G, cloud networking, and enterprises. Now key rivals such as Cisco and Nokia need to counter Juniper's new chipsets and the competitive advantages they can deliver to the MX and PTX series.
Disclosure: Futurum Research is a research and advisory firm that engages or has engaged in research, analysis, and advisory services with many technology companies, including those mentioned in this article. The author does not hold any equity positions with any company mentioned in this article.
Other insights from Futurum Research:
Juniper Evolves its 5G Portfolio and Messaging
Juniper Support Insights Assures Comprehensive AI-driven Junos Portfolio Vision and Message
Making Markets EP14: Innovation & Experience-First Networking with Rami Rahim, Juniper Networks CEO
Image Credit: SDxCentral
The original version of this article was first published on Futurum Research.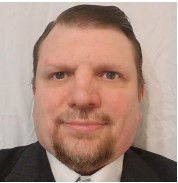 Ron is an experienced research expert and analyst, with over 20 years of experience in the digital and IT transformation markets. He is a recognized authority at tracking the evolution of and identifying the key disruptive trends within the service enablement ecosystem, including software and services, infrastructure, 5G/IoT, AI/analytics, security, cloud computing, revenue management, and regulatory issues.