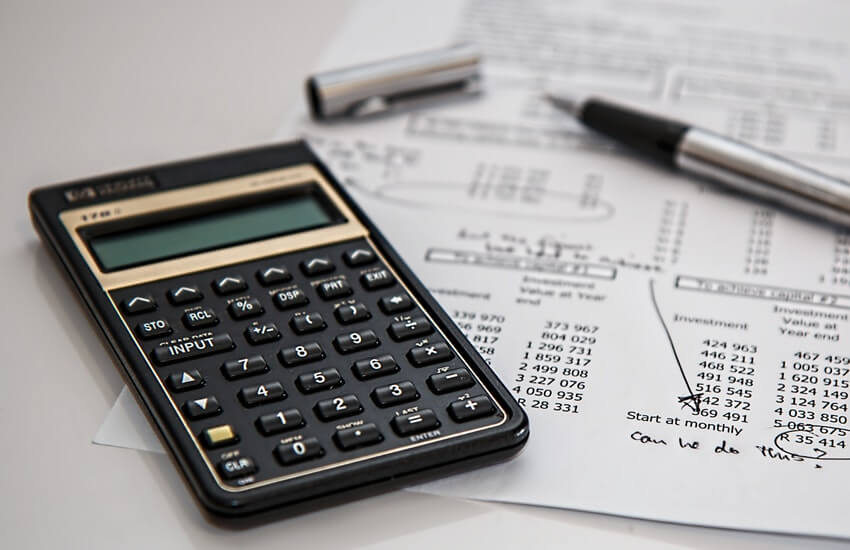 Cutting costs is almost always a good thing. But we've all had an experience where trying to save a few pennies ended up costing us more money down the line. This is true in just about all aspects of life: clothes, cars, homes—and especially technology. That's why, as we sit down to maximize our budgets for 2019, we need to focus not on going lean, but getting smart and strong. How do we do it? The following are my top IT cost cutting mistakes to avoid in 2019.
Failing to be strategic. One of the most important steps in successful digital transformation is forming a clear tech strategy. This doesn't just mean making a list of the cool new technologies you want to try. It means working with stakeholders within your organization to determine which technologies help them fulfill the company's top goals. Like it or not, IT no longer operates in a silo, and its decisions on spending impact everything within the enterprise. Failing to consult others in your budget process will not just cost you more money down the line—it will also get you in hot water with other members of the C-suite who had good reasons for their IT spend.
Failing to standardize. OK, one caveat to the C-suite folks banging the drum to keep their technology afloat: an overly fragmented system is also a huge budgeting and security problem. Thus, if there are tons of different departments using different variations of a similar product, it's up to you to work with them to find a more standardized solution. It won't just save time in licensing and updates. It will also make it easier to share reports, sort data, and stay safe. Yes, everyone has their favorite app. But when it comes to smart IT budgeting, not everyone gets to keep them.
Failing to be realistic. If there is one thing you can count on in life, it's that everything will take longer and cost more than you anticipated. Thus, it's imperative that we take off our rose-colored glasses to avoid making some IT cost cutting mistakes. Assuming new technology will roll over smoothly, that it will be a year free of cyber threats, or that no tech will need to be drastically scaled at any point—it's just setting you up for a budgetary emergency. Think long ball and figure in the most likely issues you'll face, based on past data.
Failing to embrace AI and automation. If you are still performing manual reports, sorts, marketing campaigns, or recruiting, you're likely spending more than you need to. At this point in history, AI is such an important tool in improving efficiency and cutting costs that it would be a mistake not to keep—or add—it into the budget. Sometimes you have to spend money to save or make money. This is absolutely the case for AI in 2019.
Failing to talk to users. As I noted briefly above, failing to talk to stakeholders about the tech they're using—and why—could cost you greatly. When it comes to IT cost cutting mistakes to avoid, this is a huge one. Yes, you could save time by skipping the discussion, but chances are good that engaging other departments will give you some great insights into which tech is no longer necessary and what tech "asks" may be coming down the line. Not to mention, it will make you a few more friends in the C-suite when you show them you care.
Failing to accept defeat. Kenny Rogers said it best: we need to know when to hold 'em and know when to fold 'em. Sometimes you know when leadership isn't on board with a certain decision, or when adopting new technology will be an impossible uphill battle. Pretending this isn't true and forging ahead with your budget as if you'll suddenly get the approval you've been pushing for the past two years to no avail—it will only leave you frustrated. Think realistically about the scenarios in front of you. Don't try to prove a point by refusing to budget for reality. It doesn't matter if your idea was better—what matters is whether you can budget what management is actually willing to back.
Failing to value security. Data security has never been a bigger issue. It could cost your company not just in lost time, but in consumer confidence and trust. As such, never be tempted to skimp where it counts—in cyber security. No, it's not sexy. No, it won't make you the coolest and most popular CIO in company history. But it will keep your company in business—and that's no small feat.
Yes, budgeting can be a stressful time. That's even more true in this period of digital transformation as IT teams are tasked with saving money, improving efficiencies, and adopting the latest and greatest new technology—which, let's face it—isn't cheap! So, as you sit down this year, do so with both strategy and reality in mind. Focus on these IT cost cutting mistakes to avoid. Remember that when it comes to digital transformation, one of the only things we can count on is that change is coming. At the very least, make sure you have budgeted for it.
Daniel Newman is the Principal Analyst of Futurum Research and the CEO of Broadsuite Media Group. Living his life at the intersection of people and technology, Daniel works with the world's largest technology brands exploring Digital Transformation and how it is influencing the enterprise. From Big Data to IoT to Cloud Computing, Newman makes the connections between business, people and tech that are required for companies to benefit most from their technology projects, which leads to his ideas regularly being cited in CIO.Com, CIO Review and hundreds of other sites across the world. A 5x Best Selling Author including his most recent "Building Dragons: Digital Transformation in the Experience Economy," Daniel is also a Forbes, Entrepreneur and Huffington Post Contributor. MBA and Graduate Adjunct Professor, Daniel Newman is a Chicago Native and his speaking takes him around the world each year as he shares his vision of the role technology will play in our future.