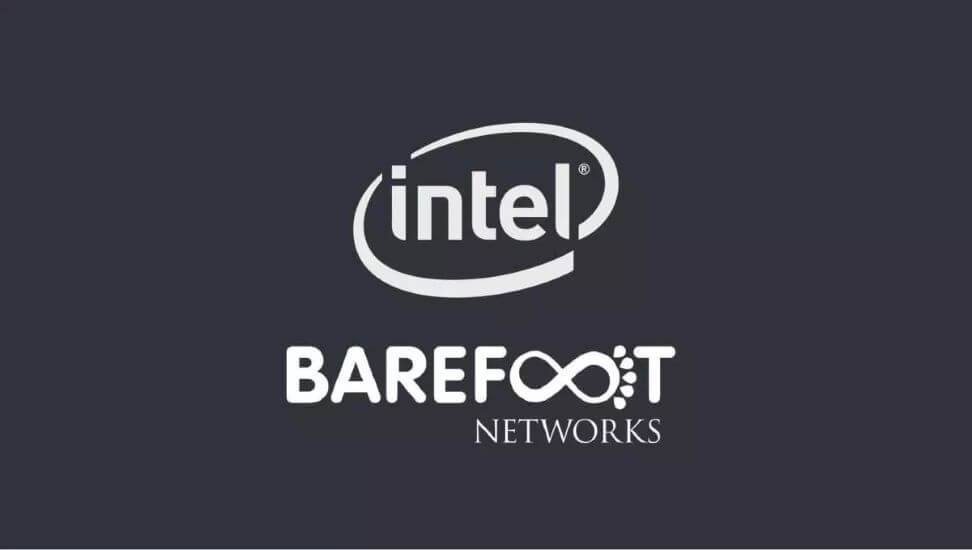 Intel has signed an agreement to acquire Barefoot Networks, an emerging player in Ethernet switch silicon and software for use in the data center, specializing in the programmability and flexibility necessary to meet the performance and ever-changing needs of the hyperscale cloud. Upon close, the addition of Barefoot Networks will support Intel's focus on end-to-end cloud networking and infrastructure leadership, with the objective of enabling Intel to continue to deliver on new workloads, experiences and capabilities for its data center customers. Read the Intel Press Release here.
Intel Goes Barefoot in the Ethernet Switch Silicon and Software Park
Analyst Take: Intel's acquisition of Barefoot Networks is a shrewd move that immediately bolsters the company's overall competitive prospects in the hyperscale data center market segment. Although terms were not disclosed, Barefoot was valued at around $380 million after its last round of funding in November 2016, according to PitchBook Data. Interestingly, Barefoot investors included Google, Alibaba, and Tencent.
Intel framed the acquisition as integral to enabling customers to harness the potential of untapped data — i.e., over half of the planet's data has been generated in the last two years and yet only two percent of that data has been analyzed.
Intel identifies boosting data center interconnect performance as key to fulfilling customer data scaling and data analysis management requirements. As such, Intel prioritizes interconnect as one of its six technology pillars that warrant increased strategic investment (process, architecture, memory, security, and software being the other five).
What Intel Gains With the Barefoot Acquisition
Through the acquisition, Intel gains Barefoot's portfolio and personnel expertise in cloud network architectures, P4-programmable high-speed data paths, P4 compilers, switch silicon developments, driver software, network telemetry, and computational networking.
The moves strengthens Intel's competitiveness against main rival NVIDIA. This is key after NVIDIA outbid Intel in acquiring data center interconnect specialist Mellanox for $6.9 billion in May this year. Moreover, the deal sets up Intel to directly challenge Broadcom's market dominance in the Ethernet chip market segment, potentially garnishing business from Broadcom among top-tier Ethernet switch vendors like Cisco, Juniper, and Arista.
Has Intel Learned The Right M&A Lessons?
However, Intel must show it is learning the right merger and acquisition lessons to make the Barefoot takeover a success. For example, Intel acquired Altera for $16.7 billion in 2015, with the goal of using Altera's field-programmable gate array (FPGA) technology to improve its data center and IoT competitive fortunes. On that count, the acquisition has fizzled. Likewise Intel's 2011 acquisition of Ethernet switch silicon specialist Fulcrum flopped. On the positive side, Intel is foregoing the costs and portfolio and channel integration challenges of buying a larger player like Altera or Mellanox, although foregoing gains in customer footprint as a result.
Barefoot CEO Craig Barratt has a good M&A track record as he was CEO of Atheros when Qualcomm acquired the company in 2011 (now Qualcomm Atheros). Overall Intel is using a prudent M&A move to effectively challenge key rivals NVIDIA and Broadcom and drive new business in the hyperscale data center market segment.
Photo Credit: SemiMedia
Check out some of my recent articles:
Nokia Surges and Shines: Confirms 42 Commercial 5G deals across the Planet 
The Gathering Storm: New 5G Network Could Wreak Havoc on Weather Forecasts 
Softbank Delivers 5G Upset: Spring Time for Ericsson and Nokia; Winter Time for Huawei and ZTE
The original version of this article was first published on Futurum Research.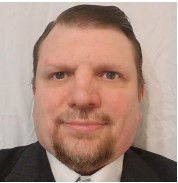 Ron is an experienced research expert and analyst, with over 20 years of experience in the digital and IT transformation markets. He is a recognized authority at tracking the evolution of and identifying the key disruptive trends within the service enablement ecosystem, including software and services, infrastructure, 5G/IoT, AI/analytics, security, cloud computing, revenue management, and regulatory issues.