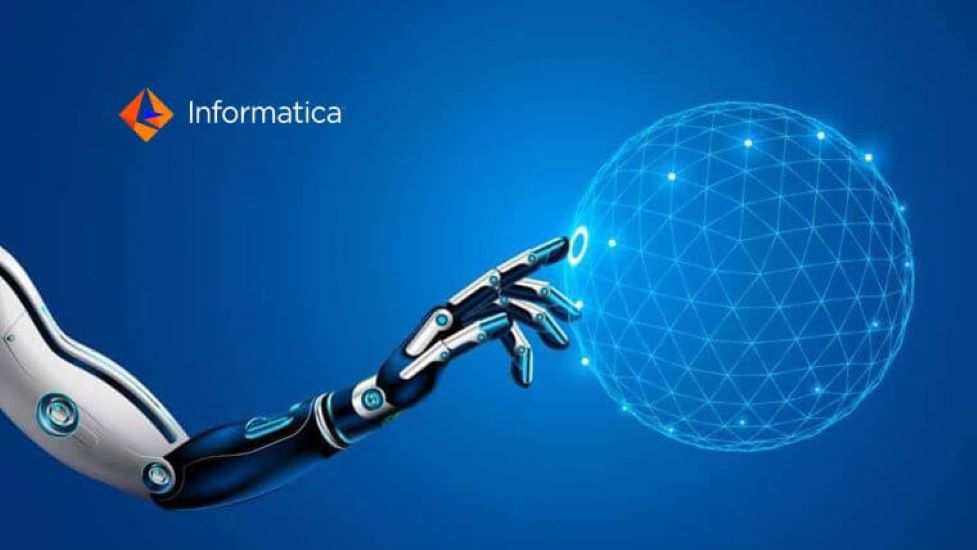 The News: Informatica announced today the acquisition of Compact Solutions, extending its enterprise data catalog capabilities. This acquisition brings expanded metadata management to the Informatica Intelligent Data Platform, powered by its CLAIRE AI engine. The combination of Informatica's Enterprise Data Catalog with the advanced metadata connectivity that Compact Solutions brings means that organizations can accelerate all enterprise initiatives related to data — analytics, governance, privacy and warehouse modernization, processing, and migration throughout the organization. Read the full press release from Informatica here.
In fact, Informatica partnered with Compact Solutions in 2018 to provide data lineage for some sources they couldn't scan. Plus, they already have several joint customers. So this acquisition will combine two innovative companies at the top of their game to create one powerhouse in the data lineage and metadata connectivity space.
Analyst Take: This acquisition is the next logical step in partnership that began in 2018 between Informatica and Compact Solutions, who conveniently share many of the same customers. That partnership was focused on Compact Solutions providing data lineage to Informatica for sources they couldn't scan.
Informatica is among the premier companies when it comes to data lineage capabilities. Its Enterprise Data Catalog contains what might be one of the most comprehensive metadata scanners and end-to-end lineage. But still, the company does face some challenges, such as difficulty cataloging all its enterprise data and building out detailed lineage without black boxes. This is particularly a challenge when dealing with legacy systems, such as scripting languages and mainframes, as it can be challenging to parse the code and scan the metadata.
How Compact Solutions Can Boost Informatica
This is where Compact Solutions comes in. Compact Solutions is known for its expertise in enhancing the depth and breadth of data lineage and metadata connectivity. In fact, its engineering team is especially skilled at extracting metadata from complex systems, such as SAS, 3rd party ETL tools, Mainframes, Enterprise Data Warehouses, and more. Additionally, the team also excels at parsing database programming languages in order to extract metadata.
With this acquisition, Informatica is better positioned to serve its Chief Data Officer clients by facilitating the ability of customers to catalog and govern the vast amount of data that exists throughout the enterprise, including mainframe, multi-vendor ETL, hand-coded scripts, and business intelligence tools. This also extends to enhanced capabilities with regard to databases, applications, data lakes and warehouses and facilitates more rapid analytics, and privacy, governance, and data warehouse modernization initiatives.
Looking to the Future
Simply put, this acquisition further strengthens Informatica, allowing the company to better serve enterprise customers who need more sophisticated solutions to data initiatives. Equally as important is the AI part of the Informatica platform. AI-powered tools are rapidly becoming table stakes, whether used for automation, data governance, customer experience initiatives and beyond, and this acquisition is a move in the right direction for Informatica.
In addition, the acquisition of Compact Solutions establishes a new European center in Krakow, Poland, as that's where this company has been based. It also creates the industry's only single vendor metadata management option, which will help simplify the processes of obtaining, using, maintaining, and supporting data.
In all, Informatica's decision to acquire Compact Solutions is good news, for both each of the players here and their customer base. Metadata based AI and automation, expansion of the company's existing capabilities and catalog offerings will provide plenty of support for analytics, customer experience, data privacy and governance. In a business climate where rapid digital transformation has quickly become the name of the game, I'm glad to see this move and this will be a company I'll be keeping an eye on in the coming months.
Futurum Research provides industry research and analysis. These columns are for educational purposes only and should not be considered in any way investment advice.
Other insights from the Futurum team:
VMware Expands Disaster Recovery Capabilities With Datrium Acquisition 
HPE Announces Updates To Its HPE GreenLake For Partners Program 
ADTRAN's Mosaic Augments Fast Evolving In-Home Experience In COVID-19 Era
Image Credit: AiThority.com
The original version of this article was first published on Futurum Research.
Shelly Kramer is a Principal Analyst and Founding Partner at Futurum Research. A serial entrepreneur with a technology centric focus, she has worked alongside some of the world's largest brands to embrace disruption and spur innovation, understand and address the realities of the connected customer, and help navigate the process of digital transformation. She brings 20 years' experience as a brand strategist to her work at Futurum, and has deep experience helping global companies with marketing challenges, GTM strategies, messaging development, and driving strategy and digital transformation for B2B brands across multiple verticals. Shelly's coverage areas include Collaboration/CX/SaaS, platforms, ESG, and Cybersecurity, as well as topics and trends related to the Future of Work, the transformation of the workplace and how people and technology are driving that transformation. A transplanted New Yorker, she has learned to love life in the Midwest, and has firsthand experience that some of the most innovative minds and most successful companies in the world also happen to live in "flyover country."