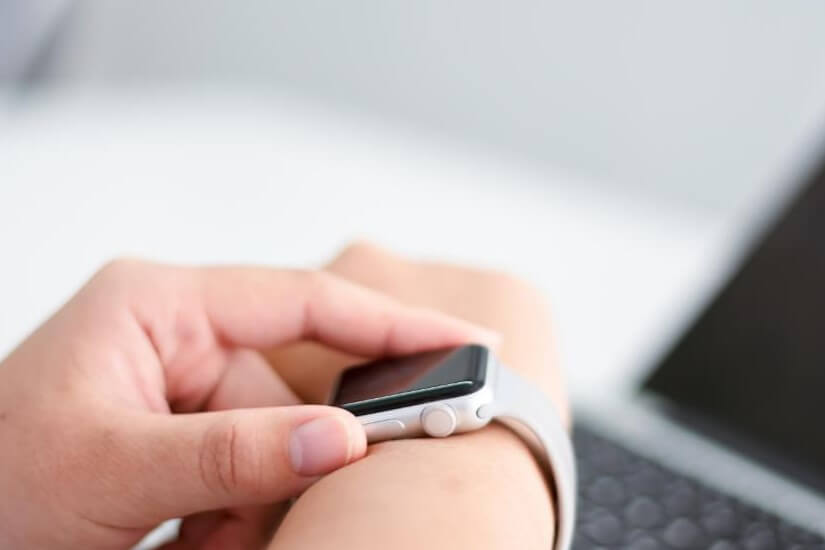 The definition of insanity: doing the exact same thing—over and over again—and expecting different results. If that definition holds true, there are a lot of insane companies trying to find success in digital transformation. They want the benefits of new technology—increased social media presence—mobile connection—but they have no intention of creating a new, stronger, digital culture to support it.
This issue of digital culture is not a new one. I have been saying for years that culture is one of the most important pillars of digital transformation. Back in 2016, I stated outright digital transformation will not succeed without the right culture. Sure, you need technology change, innovation and people to aid your digital transformation, but without the right culture in place everything will likely fall apart. And I'm not alone in this sentiment. Tons of other organizations have gathered research that supports it. We learned, for instance, that a whopping 75 percent of change initiatives will fail, according to research by PwC—all due to a lack of digital culture. We found, thanks to our friends at Crowd Companies, that nearly 57 percent of innovation leaders feel fostering an internal culture of experimentation and innovation is a challenge in their organization. And now, thanks to MIT researchers and industry leaders, and their 2018 CIO Symposium, we're articulating some definitive solutions to enhancing digital culture in today's marketplace. The following, in my view, are a few of the strongest.
Improving Digital Culture Step-by-Step
1. Define digital transformation. Sure, in general, we all know what it means: adopting new technologies to enhance customer experience and grow your business. But what does it mean for your company specifically? I've said it before: adopting every new technology under the sun isn't a sign of advancement—it's a sign that you don't know what your company is trying to accomplish. Take time to get this step right! What are your customer experience goals? What are your employee experience and engagement goals? What types of technologies will enhance those goals? And what shift in culture—or digital culture—will need to take place within your organization to bring those goals and technologies to life?
Once you've determined what your digital transformation will look like and what culture you need for success, share it across the organization. Let your employees in on your decision. Explain why the tweaks in the culture matter. If you want to see people adopting a new culture, include them in the why.
2. Think forward. It's great to know which technology will help you keep up with your competitors. But what technologies will help you disrupt them? Create a digital culture that allows for out-of-box thinking among employees—failing fast—thinking big—and imagining forward. A successful digital culture will reward not just success, but creative failure. If your employees have the opportunity to innovate, to be creative, to fail and most importantly, learn from their failures, you'll see more growth—for your employees and your company.
3. Change your perception of the "right job candidate." In fact, stop hiring employees for specific jobs! The most successful digital cultures allow employees to wear multiple hats and reach across silos. Today's great companies know the technology that's here today will most likely change by tomorrow. Thus, hiring for a specific skill or tech specialty will leave you holding a lot of outdated talent. Instead, start to think of the qualities that will lead to a bigger, stronger, forward-thinking organization. These are the kinds of candidates that will move your company—and digital culture—forward.
4. Be open to change. No, seriously. This goes along with Point #1 but hear me out. So often, we think that adopting new technology means we're changing our company. But technology itself can't replace leadership and values—and those are the ultimate drivers of digital culture and change. So, before you even adopt new technology within your company, I'd ask yourself this: are you really open to changing your digital culture? Or are you hoping to stick to "business as usual"—except, maybe a bit faster, more efficient, with more automated features? If the latter, I would recommend skipping the technology altogether. There are too many companies doing culture better and stronger. In today's digital marketplace, a half-baked digital culture just won't cut it.
5. Discover the power of purpose. Honestly, you should already be incorporating purpose into your company culture, regardless of technology. But the fact remains that making time to define that purpose—just like making time to define your business goals—will go a long way toward creating a digital culture that isn't just present, but palpable and valued by customers and employees alike. For instance, when your purpose changes from making quality shoes to providing customers with a memorable shoe-buying/show-wearing experience, your digital culture lens will shift automatically. Suddenly, you're thinking of ways to use technology in new and exciting ways for the customer, rather than just getting the job done. These are the kinds of shifts that drive digital transformation—and create positive change.
Is change easy? No. But when it comes to creating successful digital transformation, the cards are on the table, and they're incredibly easy to read. Successful transformation requires cultural change. Period. Following the steps above to build a stronger digital culture—however challenging—will help get you there.
The original version of this article was first published on Forbes.
Daniel Newman is the Principal Analyst of Futurum Research and the CEO of Broadsuite Media Group. Living his life at the intersection of people and technology, Daniel works with the world's largest technology brands exploring Digital Transformation and how it is influencing the enterprise. From Big Data to IoT to Cloud Computing, Newman makes the connections between business, people and tech that are required for companies to benefit most from their technology projects, which leads to his ideas regularly being cited in CIO.Com, CIO Review and hundreds of other sites across the world. A 5x Best Selling Author including his most recent "Building Dragons: Digital Transformation in the Experience Economy," Daniel is also a Forbes, Entrepreneur and Huffington Post Contributor. MBA and Graduate Adjunct Professor, Daniel Newman is a Chicago Native and his speaking takes him around the world each year as he shares his vision of the role technology will play in our future.