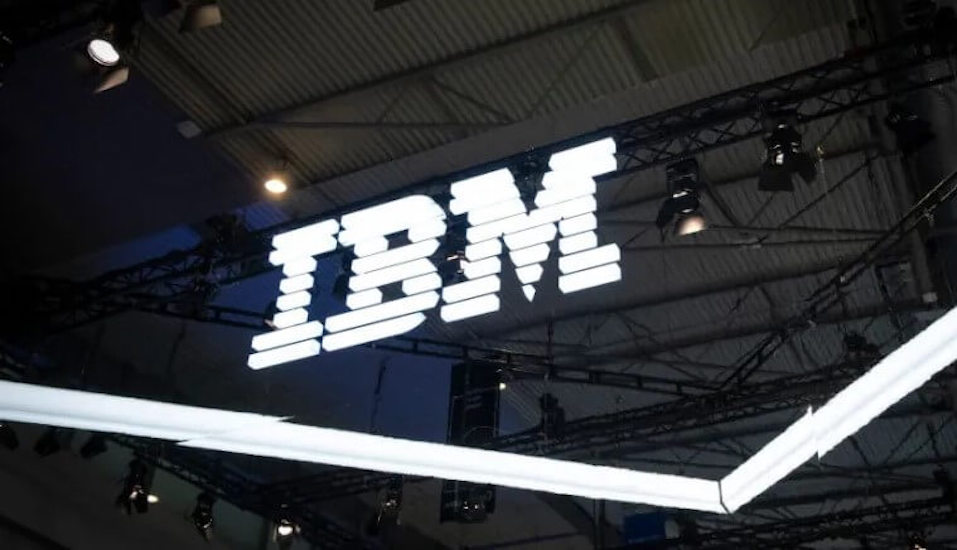 The News: IBM announced Q1 2022 earnings recently. Read the full Press Release from IBM here.
IBM Systems Revenue Put Into a Historical Context
Analyst Take: The topline earnings and revenue for IBM in Q1 reported represented a beat against consensus estimates. Daniel Newman, Futurum's principal analyst, covered the company's overall performance here: IBM Kicks off Earning Season with a Bang as Focus Pays Off. My goal in this overview is to put into context the only low spot in the overall earning picture. IBM has been in the Systems business since the company's inception. In fact the word, 'machines' is even in the company name. While the company under Arvind Krishna has rightly pivoted to focus on Hybrid Cloud and AI, making bets such as buying Red Hat for $34 billion in 2019 and refocusing the Watson business with the recent divestiture of Watson Health's assets, for IBM, Systems is still a key revenue engine.
IBM's zSystems Revenue
IBM's zSystems revenue was down 18% in the latest Q1 earnings statement. While at a cursory glance, this may look out of place against the industry wide trend for server shipments and cloud infrastructure more generally, I believe that a deeper dive is warranted here. IBM has long reported the mainframe product line as a key element of its earnings releases, which means we have data going back many years on how this product line has performed. We can also track when IBM has launched new versions of the mainframe, the typical cadence of which is about every 8 to 10 quarters. The IBM z13 was launched in January 2015, the IBM z14 in July 2017, the IBM z15 in September 2019 and the most recent release, the IBM z16, earlier this month.
Against this regular cadence of mainframe launches and transparency, it is relatively easy to break down what happened at the end of every mainframe release cycle and look at how the overall IBM Systems segment performed. That said, I would welcome even more transparency from IBM on the mainframe business as a whole as it is still somewhat fragmented. While IBM zSystems and IBM LinuxONE business GM Ross Mauri, is charged with leading the overall business within IBM, the various mainframe operating systems and the transactional software such as CICS and Db2 are split out and reported elsewhere within IBM's numbers. In my opinion, these mainframe related software products and their revenue should be reported combined with the IBM Systems hardware revenue numbers. This increased clarity would give an overall indication of the size and importance of the mainframe franchise to the company as a whole. I understand why the company doesn't do this, but given enhanced scrutiny on IBM segment reporting of late, I would love to see mainframe revenues be reported holistically rather than split out across multiple business units.
Historical Perspective on the End of a Mainframe Cycle
In April of 2024, just a short year from now, the mainframe will be 60 years old. If we are going to look at a representative period to compare the end of mainframe cycles, we should look at the last three generations, which takes us back as far as the IBM EC12. The EC12 reached the end of its tenure in Q4 2014 with the z13 being launched in January of 2015. The Press Release from the Q4 2014 covering the earnings results stated at the time "Revenues from System z mainframe server products decreased 26 percent (down 23 percent, adjusting for currency)." This is not surprising, as the IBM EC12 had been launched to much fanfare in August of 2012.
Looking at the next quarter statements, which reflected the first shipments of the IBM z13, Q1 2015, the picture had changed dramatically "Revenues from System z mainframe server products increased 118 percent compared with the year-ago period (up 130 percent adjusting for currency)" said IBM at the time.
The picture is again repeated at the end of the IBM z13 cycle in Q2 2017. The Q2 earnings Press Release stated at the time "Systems (includes systems hardware and operating systems software) — revenues of $1.7 billion, down 10.4 percent (down 9.6 percent adjusting for currency)."
Advancing one quarter, a different picture begins to arise. The Press Release for the Q3 2017 earnings states "Systems (includes systems hardware and operating systems software) — revenues of $1.7 billion, up 10 percent, driven by growth in z Systems and storage."
The same trend is repeated again at the end of IBM z14 hardware cycle. The IBM z15 was launched in September of 2019, so the final quarter for meaningful shipments of z14 was Q2 2019. In the Press Release for that earning cycle, IBM stated "Systems (including hardware and operating systems software) revenues of $1.8 billion, down 19.5 percent (down 18 percent adjusted for constant currency) with growth in POWER, more than offset by the impact product cycle dynamics in IBM Z and storage"
This brings us to the end of the IBM z15 mainframe hardware cycle this past quarter, Q1 2022, where IBM announced in the Press Release to declare Q1 2022 performance "IBM z Systems down 19 percent, down 18 percent at constant currency"
The point of this trip down memory lane is to demonstrate that mainframe revenue is both cyclical and predictable. The historical trends are easy to spot. We can observe that in the final quarter of a mainframe cycle, revenues are down 10 to 25 percent, and then jump massively in the following quarters.
Summary
In my opinion, commentary that jumps on one set of bad numbers for IBM Systems declaring the mainframe is dead is not only lazy reporting, it involves no analysis of the facts. The mainframe business is cyclical by its very nature. It takes IBM five years to develop an entire mainframe system, which includes everything from chip design, to system architecture design, right through to full system test and certification with the mainframe operating systems, storage vendors, ISV ecosystem partners, and Linux distribution providers. The company will be typically working on three sets of chips and systems at any one time, and brings a new generation of complete systems to market every 8 to 10 quarters. The IBM z16 this time around took a little longer at 11 quarters, but this is not uncommon either.
In my recent coverage of the IBM z16 launch, I was bullish on what we can expect for the next few quarters for the mainframe franchise within IBM. Without rehashing that article, it suffices to say that in a more streamlined and smaller IBM, the launch of a new mainframe will have an outsized impact on IBM results for the next few quarters if the previous generations are any indicator. I see this mainframe cycle as being at least on parity with the last few generations and, as I stated in my article for a variety of reasons, I see an upside to previous generations.
The mainframe soldiers on, and we can expect it to continue to meaningfully deliver both topline revenue and significant profits to IBM in the quarter ahead.
Disclosure: Futurum Research is a research and advisory firm that engages or has engaged in research, analysis, and advisory services with many technology companies, including those mentioned in this article. The author does not hold any equity positions with any company mentioned in this article.
Analysis and opinions expressed herein are specific to the analyst individually and data and other information that might have been provided for validation, not those of Futurum Research as a whole.
Other insights from Futurum Research:
IBM Kicks off Earnings Season With a Bang as Focus Pays Off
IBM's New z16 Mainframe – A Deep Dive
Intel Arc & Acquiring Granulate, Oracle Heatwave, Micron Earnings, Groq Day, IBM Quantum – The Six Five Webcast
Image Credit: TeleCrunch
The original version of this article was first published on Futurum Research.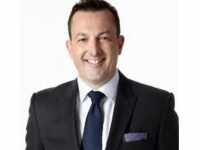 Steven Dickens is Vice President of Sales and Business Development and Senior Analyst at Futurum Research. Operating at the crossroads of technology and disruption, Steven engages with the world's largest technology brands exploring new operating models and how they drive innovation and competitive edge for the enterprise. With experience in Open Source, Mission Critical Infrastructure, Cryptocurrencies, Blockchain, and FinTech innovation, Dickens makes the connections between the C-Suite executives, end users, and tech practitioners that are required for companies to drive maximum advantage from their technology deployments. Steven is an alumnus of industry titans such as HPE and IBM and has led multi-hundred million dollar sales teams that operate on the global stage. Steven was a founding board member, former Chairperson, and now Board Advisor for the Open Mainframe Project, a Linux Foundation Project promoting Open Source on the mainframe. Steven Dickens is a Birmingham, UK native, and his speaking engagements take him around the world each year as he shares his insights on the role technology and how it can transform our lives going forward.