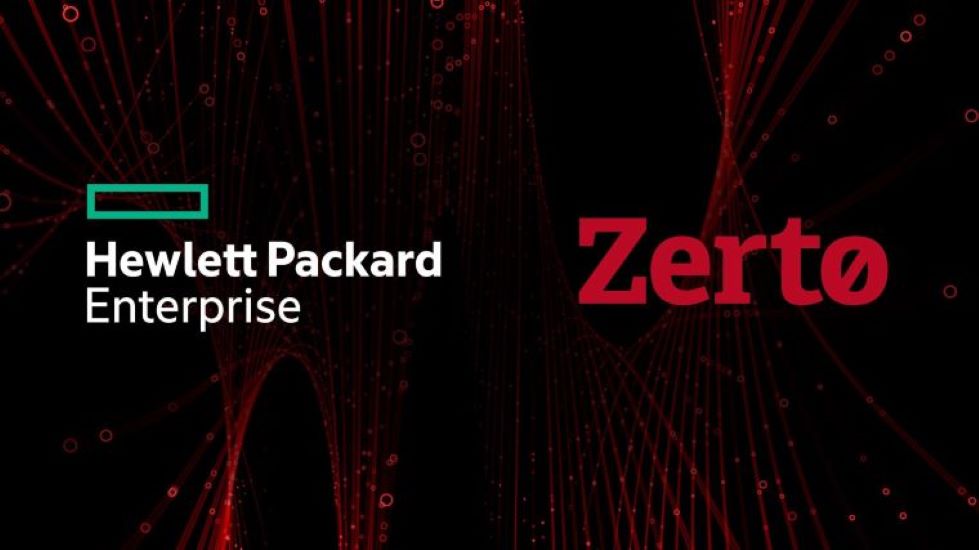 The News: Hewlett Packard Enterprise announced that it has entered into a definitive agreement to acquire Zerto, a cloud data management and protection company, in a transaction valued at $374 million. This acquisition expands HPE GreenLake and continues to deliver on HPE Storage's shift to a cloud-native, software-defined data services business. Read the full press release from HPE here.
HPE to Acquire Zerto, a Cloud Data Management and Protection Company, Bolstering GreenLake Storage Portfolio
Analyst Take: HPE continues its spending spree with its acquisition of Zerto, a cloud data management and protection leader, in a move that will bolster its GreenLake Storage portfolio. This latest acquisition is hot on the heels of the Determined AI deal announced only two weeks ago. For more on that, check out my colleague Daniel Newman's analysis.
Zerto is a data management and protection software vendor focused on hybrid cloud models that serves 350 managed service providers and 9,000 customers with disaster recovery, ransomware protection, and data and application mobility across hybrid, multi-cloud environments capabilities.
HPE will acquire Zerto for $374 million in cash and will will fund the acquisition through cash on its balance sheet. According to Crunchbase, Zerto recorded total funding of $162 million VC financing across five rounds, plus a $20M debt finance facility, and the transaction values Zerto at just over two times the funding raised by the company. These numbers are largely self-explanatory, but what stood out to me was that HPE went out to be very specific in why they bought Zerto, stating that the transaction is expected to contribute more than $130 million in run-rate revenue at software gross margins. HPE went on to say that approximately one-third of the revenue is expected to contribute to HPE's aaS Annualized Revenue Run-Rate (ARR). It would be great to see more companies be this specific in listing the revenue impact and the rationale for how the acquisition forms part of their cloud ambitions.
With the Zerto Acquisition, HPE Storage's Transformation to a Cloud-Native, Software-Defined Data Services Business Continues
With the Zerto acquisition, HPE Storage's transformation to a cloud-native, software-defined, data services business continues. I fully expect that HPE's competitive position in hybrid cloud delivery models will be strengthened, since this acquisition expands on the company's existing strategy. "Data is now the most critical asset," said Antonio Neri, President and CEO, HPE, when commenting on the acquisition. "With the explosive growth of data at the edge and across hybrid environments, organizations today face significant complexity in managing and protecting their data. Zerto's market-leading cloud data management and protection software expands HPE GreenLake cloud data services, allowing customers to protect their data and rapidly act on insights, from edge to cloud."
"The HPE GreenLake edge-to-cloud strategy and strong leadership is a perfect match for Zerto," said Ziv Kedem, CEO, Zerto. "Coupling Zerto's industry-leading cloud data management and protection software platform with HPE's cloud data services and go-to-market reach will offer an unparalleled experience for our collective customers and partners."
Where Zerto Fits Into HPE GreenLake Cloud Data Services
I see this deal delivering a strategic capability to add to the company's GreenLake portfolio, especially given the recent Biden administration focus on cybersecurity. Zerto delivers journal-based continuous data protection (CDP) technology that includes disaster recovery, backup, and data mobility. The solution delivers these capabilities via a single, simple cloud data management and protection software solution that spans on-premises, hybrid, and multi-cloud environments. Zerto's value proposition is to help customers recover in minutes from ransomware, cyberattacks, and other unplanned downtime bringing data back to its original state just seconds before the attack or disruption.
Zerto has forged strong ecosystem relationships with the likes of AWS, Microsoft, and VMWare to allow the company to easily replicate and migrate data between VMware vSphere and Microsoft Hyper-V environments and natively to Amazon Web Services and Microsoft Azure.
The acquisition is further proof that the data protection as a service market is growing rapidly, with the space expected to grow from $7.7B in 2020 to $15.3B in 2024, representing a 19% CAGR. We firmly believe that the hybrid storage market is primed for double digit growth in the years ahead, and that this acquisition by HPE is both well-timed and strategically important in nature.
HPE plans to offer the Zerto capabilities through the HPE GreenLake and Data Services Cloud Console in an as-a-Service consumption model. "With data underpinning digital transformation, customers must manage, protect, and mobilize their data," said Tom Black, Senior Vice President and General Manager of HPE Storage. "Customers continue to face significant issues managing data complexity across hybrid and multi-cloud environments. Zerto further positions HPE to help solve these customer challenges and become the leader in data management and protection through HPE GreenLake cloud services."
Acquisition Benefits Go Beyond Software
Beyond the headline, accretive revenue numbers and hybrid cloud storage capabilities this acquisition brings the team of Zerto's 500+ employees into the HPE fold. This infusion of as a service focused cloud storage-based engineers and visionary leaders into HPE cannot be overstated in its importance.
If well executed, the addition of Zerto will significantly accelerate HPE's R&D talent roadmap and HPE's transformation to become a leading data management and protection provider to customers. Zerto's management team is joining HPE following the close of the transaction, expected in the fourth quarter of HPE's fiscal year 2021. Altogether, there are 500 Zerto employees spread across the USA and Israel. Zerto will be organized under HPE Storage, reporting to HPE SVP and GM Tom Black. HPE will do well to go beyond the typical golden handcuffs so common with this type of acquisition, if it wants to leverage this talent pool into the medium to long term future.
HPE summarizes its ambitions in a blog by Black and claims that, with Zerto, "we will be able to deliver the most robust disaster recovery as-a-service solution in the industry — for any storage device, any app, any cloud, and any recovery SLA. Zerto brings to HPE the fastest recovery objectives for always-on applications, ransomware protection from increasing cyber threats, and seamless hybrid cloud application and data mobility."
I continue to see a more bullish outlook for HPE GreenLake, as HPE is proving it is prepared to continue to invest to bolster the offering capabilities. With this in mind, the acquisition of Zerto appears a shrewd move by HPE to enter a rapidly growing and still early-stage market and invest and build its own technology to compete with other data protection as a service vendors such as Commvault, Druva, Cohesity, Veeam's and Clumio. I will continue to watch as this acquisition closes and the integration work with GreenLake completes in order to fully digest the value of the Zerto functionality to GreenLake, but we share the sentiment of HPE in the announcement of this acquisition and the potential impact on the hybrid cloud storage marketplace.
Disclosure: Futurum Research is a research and advisory firm that engages or has engaged in research, analysis, and advisory services with many technology companies, including those mentioned in this article. The author does not hold any equity positions with any company mentioned in this article.
Other insights from Futurum Research:
HPE Discover Announcements Of Note – Futurum Tech Webcast 
HPE's Project Aurora Launches, A New Zero-Trust Offering To Help Address Security Concerns
Introducing HPE GreenLake Lighthouse – Futurum Tech Webcast Interview Series
Image Credit: HPE
The original version of this article was first published on Futurum Research.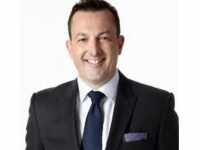 Steven Dickens is Vice President of Sales and Business Development and Senior Analyst at Futurum Research. Operating at the crossroads of technology and disruption, Steven engages with the world's largest technology brands exploring new operating models and how they drive innovation and competitive edge for the enterprise. With experience in Open Source, Mission Critical Infrastructure, Cryptocurrencies, Blockchain, and FinTech innovation, Dickens makes the connections between the C-Suite executives, end users, and tech practitioners that are required for companies to drive maximum advantage from their technology deployments. Steven is an alumnus of industry titans such as HPE and IBM and has led multi-hundred million dollar sales teams that operate on the global stage. Steven was a founding board member, former Chairperson, and now Board Advisor for the Open Mainframe Project, a Linux Foundation Project promoting Open Source on the mainframe. Steven Dickens is a Birmingham, UK native, and his speaking engagements take him around the world each year as he shares his insights on the role technology and how it can transform our lives going forward.