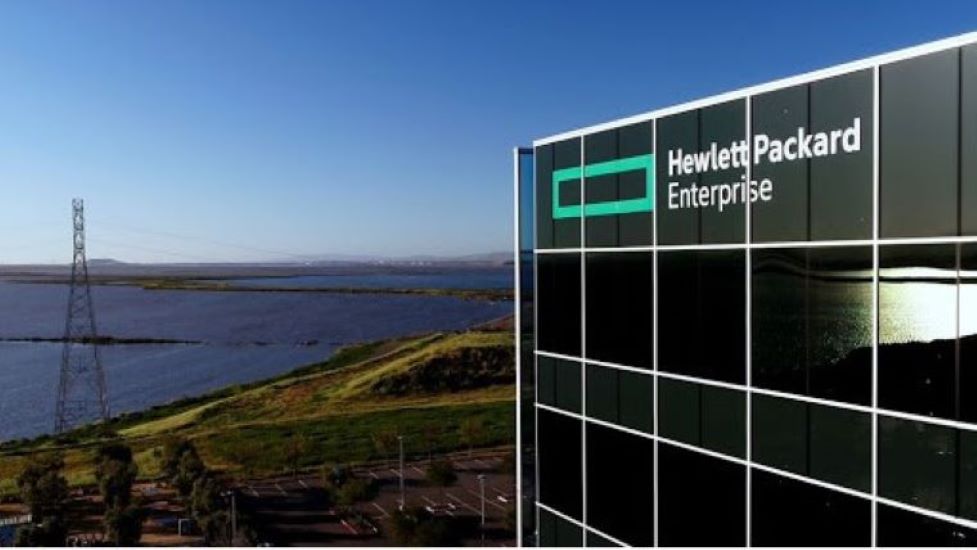 The News: Hewlett Packard Enterprise (HPE) announced the HPE Open RAN Solution Stack designed to enable the commercial deployment of Open RAN at scale in global 5G networks. The HPE Open RAN Solution Stack includes HPE's orchestration and automation software, RAN specific infrastructure blueprints and telco optimized infrastructure. HPE service management and orchestration software supports telco networks from the core to the edge, reducing risk and allowing operators to seize the benefits of 5G. The HPE Open RAN Solution Stack also features the new HPE ProLiant DL110 Gen10 Plus server – being touted by HPE as the industry's first Open RAN (radio access network) workload optimized server.
The HPE Open RAN Solution Stack has been developed by HPE's new formed Communications Technology Group (CTG), which offers one of the broader telco portfolios in the market, and has been created to help telcos and enterprises potentially take advantage of the growing 5G market opportunity with a family of open, interoperable solution stacks. The HPE Open RAN Solution Stack follows in the footsteps of the HPE 5G Core Stack that was launched last year. The solutions are linked with a common orchestration platform which seeks to support telcos deploying resources and applications from the telco core to the edge. Both solutions are underpinned by an ecosystem of partners, with organizations already working to test and optimize their Open RAN software with the HPE Open RAN Solution Stack. Read the HPE press release here.
HPE Bets Hard on Winning Open RAN and Open 5G Battles
Analyst Take: The HPE Open RAN Solution Stack debut is demonstrating that HPE is fully committed to enabling communication service provider (CSP) migration away from proprietary RAN implementations to what can be characterized as a fully open 5G ecosystem, extending of course to the RAN space. Open source, standardized 5G broadens the ability and potential for CSPs to select the hardware and software best-suited for their specific 5G build and monetization goals on a mix and match basis including across the RAN and mobile core domains.
HPE needed to unveil Open RAN Solution Stack in the footsteps of the HPE 5G Core Stack that was unveiled in March last year to validate its strategic and long-term commitment in powering CSP 5G deployments on an open cloud-native 5G foundation. HPE Open RAN Solution Stack is purpose-designed to support and scale RAN workloads, especially the management and orchestration of workloads across a vast array of edge sites, providing CSPs the resource allocation flexibility and the network agility to bolster their 5G return-on-investment (ROI) models while also assuring a rewarding and superior 5G experience for customers.
Of note, HPE's newly formed Communications Technology Group (CTG), solidifies HPE's fidelity toward cultivating and accelerating broader ecosystem support for Open 5G. This includes developing Telco Infrastructure Blueprints which provide pre-validated designs and programs to enable the replication of Open RAN implementations across thousands of sites, moving the industry away from the bespoke configurations of the earliest Open RAN deployments that limit scalability.
The move also decreases the chances that HPE will use its checkbook to advance its Open RAN ambitions by acquiring an open RAN specialist such as Mavenir, Altiostar, or Parallel Wireless. For instance, to gain early traction in the burgeoning SD-WAN market HPE executed the $925 million acquisition of SD-WAN specialist Silver Peak. From my perspective, HPE remains a strong candidate to acquire open 5G assets that advance the Open 5G cause as the 5G market matures, although less likely in the area of purpose-built Open RAN technology.
HPE is stressing that the combination of the HPE Open RAN Solution Stack debut and the formation of its CTG unit enables the company to power open 5G builds without having an agenda to protect existing proprietary RAN footprints and technology. HPE's positioning seeks to put its Open RAN portfolio in stark contrast to the existing portfolios of mobile infrastructure and RAN market leaders such as Ericsson, Nokia, Huawei, Samsung, ZTE, and NEC.
I anticipate the main concern for HPE in driving accelerated CSP adoption of open RAN technology is that the incumbents are already far along in touting their support for Open RAN including through forums such as the O-RAN Alliance. HPE needs to portray the market moves of the incumbents as window dressing meant to appease CSP decision maker preferences for open source networking, especially in the fast emerging 5G network and RAN realms.
However, from my perspective, that will be easier said than done since the major CSPs will invariably need to migrate their extensive proprietary RAN implementations, based in large part, on interworking assurances into the emerging open RAN realm. In sum, the major RAN market leaders are showing a propensity to "eat their own" in defending their vast presence and influence across mobile networks by providing the templates and solutions to ease the overall CSP journey toward open RAN.
This competitive dynamic will likely make HPE's bid to win more mind share and market share in the overall RAN market segment more challenging. HPE's ongoing trials with its 5G Core Stack partners, such as Orange, are encouraging, although announcing major deals that validate its open 5G proposition, including the Open RAN and 5GC realms, will become increasingly important throughout the course of 2021 (and beyond).
In contrast, HPE's mantra of an agenda-free Open RAN proposition can prove a key differentiator against Open RAN specialists and can aid in prevailing across sales and marketing battles against the major RAN suppliers, although I anticipate HPE will face longer sales cycles against these players.
HPE Open RAN Solution Stack: HPE is Ready to Power Open RAN and Open 5G
I foresee HPE as distinctly positioned to drive open 5G implementations across the CSP realm. Among Open RAN and mobile core suppliers, HPE is one of the few players to also offer public cloud and XaaS services for workloads, including 5G, through HPE GreenLake. Only Huawei offers the equivalent of a public cloud facility (i.e., Huawei Cloud) and that offering is constrained by geopolitical considerations and focus on mobile applications.
Factor in HPE Ezmeral, which provides Kubernetes/container platform capabilities, and HPE is providing a clearly differentiated portfolio for broader open 5G builds that span across the public cloud, container and the 5G infrastructure domains. HPE's overall portfolio assets puts the company in the distinct position to help shepherd the unification of the major control planes, such as the fusion of the IP control plane with the 5G control plane, playing an integral role in unleashing innovation throughout an open and disaggregated 5G ecosystem. In sum, HPE has the portfolio resources and expertise to ease some of the most challenging aspects of adopting 5G to cloud environments, including multi-cloud and hybrid cloud scenarios.
Microsoft acquired Affirmed Networks and Metaswitch to give Azure cloud rapid credibility in the telco space, but those acquisitions did not include purpose-built Open RAN assets. Microsoft is a logical candidate to acquire an Open RAN specialist (e.g., Mavenir, Parallel Wireless) to broaden its telco 5G credentials and more directly counter HPE's overall 5G proposition.
The HPE Open Stack RAN Solution Stack debut inherently enables HPE to make inroads in the Open RAN segment. Of critical strategic importance, HPE already offers the HPE 5G Core Stack along with other key portfolio assets, such as GreenLake/Ezmeral to provide a more cohesive Open 5G blueprint for CSPs, avoiding the limitations of specialist as well as many of the major 5G supplier portfolios.
HPE Open RAN Solution Stack: Key Takeaways
I believe HPE is in a distinct position to upset the competitive balance in the open 5G space, including the Open RAN market segment. The launch of HPE Open RAN Solution Stack poses a serious competitive challenge to Open RAN specialists and sets the stage for HPE to duel long-term with the incumbent RAN and mobile infrastructure players in determining the destination of the overall Open 5G ecosystem. Factor in HPE assets such as the formation of HPE CTG, HPE GreenLake/Ezmeral, and HPE 5G Core Stack, HPE is now in a strong position to become a prime influencer across the entire 5G ecosystem.
Futurum Research provides industry research and analysis. These columns are for educational purposes only and should not be considered in any way investment advice.
Other insights from Futurum Research:
HPE Returns to Year-Over-Year Growth With Strong Q4
HPE 5G Core Stack: New Opening and Opportunity Targeting the Operator 5G Core
HPE's ODIM aims to Simplify 5G Deployments with Open Source, Vendor Neutral Software
Image Credit: Media Bulletins
The original version of this article was first published on Futurum Research.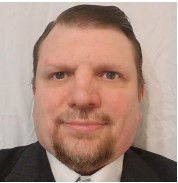 Ron is an experienced research expert and analyst, with over 20 years of experience in the digital and IT transformation markets. He is a recognized authority at tracking the evolution of and identifying the key disruptive trends within the service enablement ecosystem, including software and services, infrastructure, 5G/IoT, AI/analytics, security, cloud computing, revenue management, and regulatory issues.