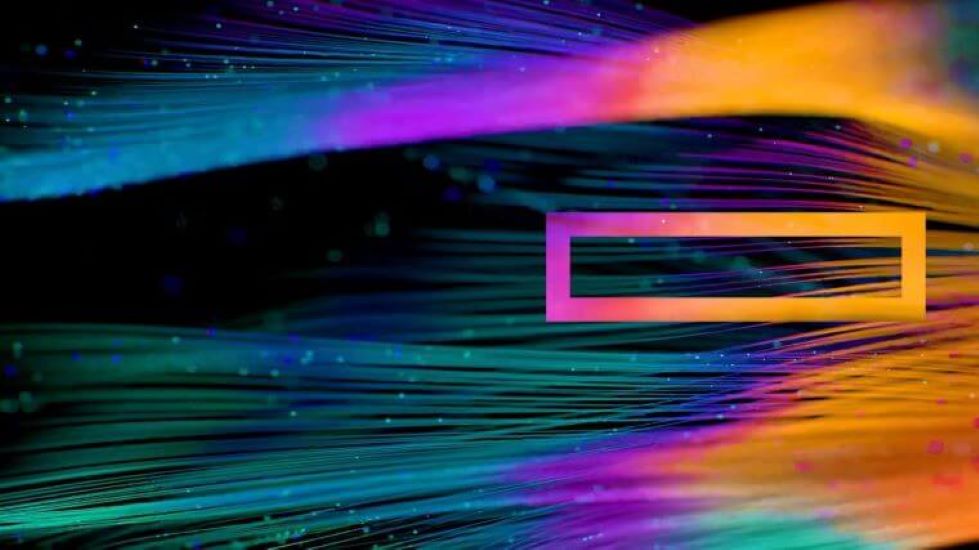 The News: Hewlett Packard Enterprise (HPE) announced the formation of the HPE Communications Technology Group (CTG). The HPE CTG organization has been formed by combining HPE's Telco Infrastructure team and its Communications & Media Solutions (CMS) software portfolio. By working more closely together to develop pan-HPE solutions and sales opportunities, HPE is targeting the CTG organization for growth. HPE is citing that the CMS business alone generated more than $500m of revenue in FY20 and seeing orders grow by 18% and revenue increase by 6% sequentially in Q4 FY20. Read the HPE press release here.
HPE's Formation of HPE CTG — Why it Matters
Analyst Take: The HPE formation of HPE CTG is a validation of the company's long-term commitment to the Open 5G ecosystem. It is clear that HPE understands that the migration away from single-vendor, proprietary RAN implementations to open, cloud-native platforms requires more than an OpenRAN proposition, such as its newly launched HPE Open RAN Solution Stack. Offering an OpenRAN solution is critical, although in order to accelerate and scale CSP builds of 5G networks requires an open, flexible, cloud-native portfolio that fulfills the essential digital transformation and business model objectives of CSPs.
HPE CTG is addressing that fundamental requirement by offering open, cloud-native platforms that use commercial off-the-shelf (COTS) infrastructure aligned with modular software components from multiple players. The CTG unit's heritage of serving 300+ CSP customers and a substantial 850 million mobile devices that are connected to HPE software provides immediate credibility in fulfilling the demands of Open 5G networking. Additionally, CTG encompasses 5,000+ professionals focused on the telco market, providing consultancy, integration, installation, and support services.
I see HPE CTG's combination of telco (and enterprise) expertise and extensive professional services resources as playing a key role in enabling CSPs to oversee the unfolding of their Open 5G implementations. Such resources are critical to supporting and scaling RAN workloads, for instance, especially the management and orchestration of workloads across thousands of edge sites needed to assure 5G's lower latency and higher bandwidth capabilities. This provides CSPs the resource allocation flexibility and the network agility to bolster their 5G ROI models while also assuring a rewarding and superior 5G experience for customers. In addition, HPE CTG's enterprise expertise can aid operator targeting of managed 5G services aimed at industry verticals.
I anticipate that many CSPs will seek a trusted advisor that can provide comprehensive blueprints and strategic integration support as they build their Open 5G networks. Particularly during the nascent stages, CSPs will be vigilant about avoiding vendor lock-in dependencies, which limited their bargaining leverage and deployment flexibility across their proprietary RAN implementations. HPE CTG offers the comprehensive integration portfolio and solution differentiation needed to avoid the complexities of putting together a vast array of vendor solutions that could undermine taking advantage of open 5G ecosystems while also mitigating the sales and marketing agendas of the traditional RAN and mobile infrastructure suppliers.
HPE CTG Formation — Altering the Open 5G and Telco Cloud Landscape
HPE needed to form HPE CTG to counter the telco-specific offerings of the major cloud players. The launch of HPE Open RAN Stack Solution, done in tandem with the HPE CTG formation announcement, garnered widespread industry attention somewhat overshadowing HPE CTG's debut. From my perspective, HPE CTG is integral to the HPE Open RAN Solution Stack's long-term competitive prospects and merits more scrutiny to understand its industry-wide competitive implications. HPE can now leverage the HPE GreenLake and HPE Ezmeral platforms to fulfill the public cloud and emerging Kubernetes container needs of CSPs as they collaborate with Open 5G partners in building out their open, cloud-native 5G networks.
Through HPE CTG, HPE also strengthens its ability to compete more directly against VMware's Telco Cloud Platform, IBM/Red Hat's Telecommunications Solution as well as Microsoft's Azure for Operators, Google Cloud Anthos for Telecom, and AWS Wavelength. Clearly the public cloud providers have their eye on the telco market segment, but they lack HPE's extensive telco heritage and portfolio DNA (with the qualified exception of IBM although Red Hat operates as an independent unit). Microsoft acquired telco suppliers Affirmed Networks and Metaswitch to boost the telco credentials of Azure for Operators portfolio, however Microsoft's foray into telco infrastructure and software solutions is still forming.
I foresee CSPs prioritizing having flexibility in dealing with their public cloud partners to avoid lock-in scenarios and meeting evolving demands with agility. HPE CTG is in a strong position to address these lock-in concerns and fulfilling CSP Open 5G demands on a holistic basis, assimilating key 5G technology domains, such as Open RAN, 5GC, and 5G-IoT integration, across cloud-native and containerized platforms and hybird/multi-cloud environments.
HPE CTG Formation — Key Takeaways
HPE CTG sharpens HPE's overall Open 5G proposition aimed at the CSP and enterprise realms. HPE CTG offers the broad 5G portfolio, professional services, and telco portfolio pedigree and expertise needed to power ecosystem-wide adoption of open, cloud-native 5G implementations on a secure, confident basis across cloud environments. In combination with in-house resources such as HPE GreenLake/Ezmeral, HPE CTG now has the competitive foundation to consistently differentiate its solutions against both 5G infrastructure suppliers and public cloud providers. I anticipate and look forward to HPE CTG and Open 5G prospects gaining momentum and advancing through the course of 2021 and beyond.
Futurum Research provides industry research and analysis. These columns are for educational purposes only and should not be considered in any way investment advice.
Other insights from Futurum Research:
HPE Raises the Stacks in the Open RAN Realm
HPE Returns to Year-Over-Year Growth with Strong Q4
HPE 5G Core Stack: New Opening and Opportunity Targeting the Operator 5G Core
Image Credit: HPE
The original version of this article was first published on Futurum Research.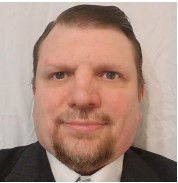 Ron is an experienced research expert and analyst, with over 20 years of experience in the digital and IT transformation markets. He is a recognized authority at tracking the evolution of and identifying the key disruptive trends within the service enablement ecosystem, including software and services, infrastructure, 5G/IoT, AI/analytics, security, cloud computing, revenue management, and regulatory issues.