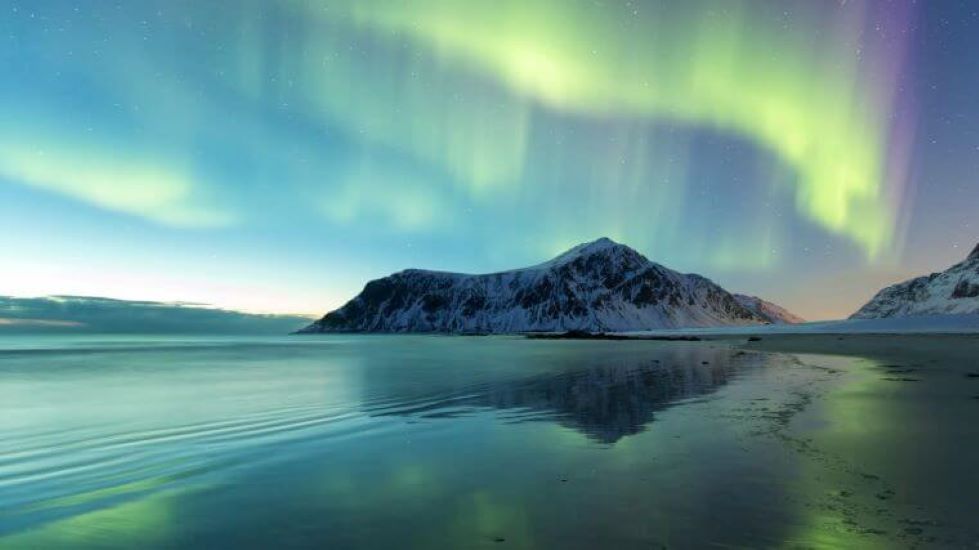 The News: In addition to its new Ezmeral container software, HPE announced updates to its HPE GreenLake Cloud Services this week during its virtual Discover event. HPE GreenLake cloud services updates include services across container management, ML operations, virtual machines, storage, compute, data protection, and networking. All of these cloud services are accessible via a self-service, point-and-click catalog on its GreenLake Central. Read the press release here.
Analyst Take: With the announcement of these updates, HPE highlights its ability to let customers use HPE GreenLake cloud services in the environment of their choice – from edge to cloud. Keith White, SVP and GM of GreenLake Cloud Services described these updates as an, "Advanced software platform that provides customers with a consistent experience for all their applications and data through an operational console that runs, manages, and optimizes their hybrid IT estate."
Every Customer is in a Different Stage of Digital Transformation
One fundamental premise today is that every organization and every customer is in a different stage of digital transformation — and that transformation journey is a never-ending one. White's statement reminded me that HPE has always been good about conveying its understanding that enterprises are still grappling with legacy IT, or have workload needs where hybrid cloud is the best use case for cloud services. Whether workloads are on-premise in a customer data center or in the public cloud the HPE value add is not just that it provides tools needed for cost analytics, capacity management, and compliance for hybrid cloud. The company truly seems to understand the realities of customers' individual digital transformation journeys and provide solutions that speak to their unique needs at each point in those journeys.
The "Lego" Analogy: Simple and Fast Integration
HPE also has a simple and concise way of explaining its HPE GreenLake services — likening their pre-integrated building blocks which are available in small, medium, and large configurations to the simplicity of Lego building blocks. The company appears confident in its estimated days to deployment, which will likely be a big selling point. HPE offers 17 of these pre-integrated configurations and claims it can have these up and running in customers' environments in 14 days or less.
GreenLake's Growth is Impressive
It's clear that HPE's GreenLake division has much to be proud of. It remains one of the fastest-growing businesses in HPE, with over 850 customers globally, more than $4 billion in total contract value, and over 700 partners that are currently selling HPE GreenLake. Just as important, in second-quarter of 2020, HPE GreenLake saw 17% annual revenue run-rate growth to $520 million during the quarter.
According to the press release, the HPE GreenLake announcements are as follows:
Cloud services for Containers – These new HPE GreenLake cloud services, powered by HPE Ezmeral Container Platform, provide the flexibility to run containerized applications in data centers, colocation facilities, multiple public clouds, and at the edge.
Cloud services for Machine Learning Operations – Through HPE GreenLake, customers can subscribe to a workload-specific solution built on the HPE Ezmeral Container Platform and HPE Ezmeral ML Ops for the entire ML lifecycle.
Cloud services for Virtual Machines, Storage, and Compute – For customers who want a private cloud experience, HPE is launching HPE GreenLake cloud services for virtual machines, storage and compute. With provisioning of instances in five clicks, these easy-to-deploy services also provide visibility into usage and spend, and active capacity planning with powerful consumption analytics in the HPE GreenLake Central management platform.
Cloud services for Data Protection – For customers looking to modernize data protection, HPE is making data backup and recovery effortless and automated for every SLA – from rapid recovery to long-term retention. These new cloud services through HPE GreenLake include secure and efficient on-premises backup and an enterprise cloud backup service, HPE Cloud Volumes Backup, which enables backup and recovery to/from the cloud without egress costs or lock-in, and with the agility to activate data for recovery, test/dev, and analytics. 
Cloud services for the Intelligent Edge – Today more than ever customers are looking to reduce CapEx to simplify their budget process and better predict and manage network operational costs. Aruba's new Managed Connectivity Services, now available as cloud services through HPE GreenLake, provide the industry's first complete Network as a Service offering, and bring cloud agility to the edge with the recently introduced Aruba ESP (Edge Services Platform).
Looking Ahead to Continued Growth from GreenLake
Looking ahead, it's clear that HPE GreenLake's numbers proves that it has steady, continued growth. As I mentioned earlier, the vendor is smartly paying close attention to its customers' needs, observing the market and conveying this understanding in its messaging. The HPE GreenLake updates — which include container management, ML operations, virtual machines, storage, compute, data protection, and networking — will only further solidify HPE's position in cloud services. As HPE is looking to take on IBM RedHat and VMWare with its container software, its already established customer base and partner ecosystem through HPE GreenLake will prove beneficial. I'm looking forward to good things ahead from HPE GreenLake.
Futurum Research provides industry research and analysis. These columns are for educational purposes only and should not be considered in any way investment advice.
Other insights from the Futurum team:
HPE Turns to Containers With Its Ezmeral Software
Building Your Enterprise Cloud Adoption Strategy With HPE – Futurum Tech Podcast Interview Series
Image Credit: HPE
The original version of this article was first published on Futurum Research.
Sarah brings 24 years of experience as an industry analyst to the Futurum team. She most recently served as the head of industry research for Oracle. Her experience working as a research director and analyst extends across multiple focus areas including AI, big data and analytics, cloud infrastructure and operations, OSS/BSS, customer experience, IoT, SDN/NFV, mobile enterprise, cable/MSO issues, and managed services. Sarah has also conducted primary research of the retail, banking, financial services, healthcare, higher ed, manufacturing, and insurance industries and her research has been cited by media such as Forbes, U.S. News & World Report, VentureBeat, ReCode, and various trade publications, such as eMarketer and The Financial Brand.