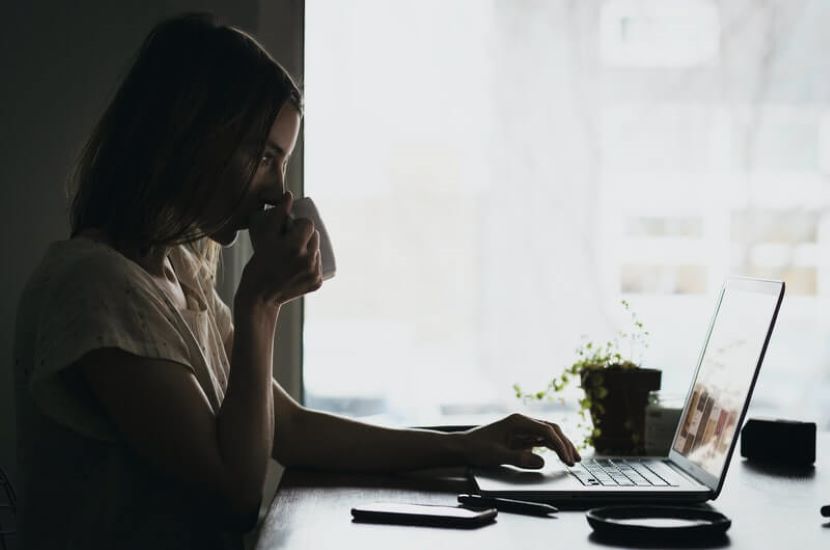 With the world struck by a pandemic like we haven't seen in the past century, many businesses are caught in the struggle to keep their operations running smoothly. Even those who never thought of transitioning to remote work are now embracing the change — because it's their only option.
Transitioning to remote work is not as easy as it may seem. But fear not — it's also not as bad as it can appear. And making the switch to remote work can even come with unexpected benefits for your business.
In fact, an annual IWG report stated that 85% of businesses claim increased productivity because of increased flexibility at work. Another report found that over 50% of businesses state that their productivity improved at least 21% specifically because of remote work.
With strong systems in place, remote work can be just as good — if not better — for your company as working at the office.
Unfortunately, the current reality found many companies unprepared, and there's no single manual that can help them cope. For remote work to be functional, your business has to consider options like automation, moving to the cloud, and adjusting communication.
Let's take a look at some simple steps for easing this unexpected transition — and helping your company be better prepared to weather future disruptions, too.
Digital Tools That Help
From communication to data storage, technology can become your new workspace. The trick is to find the tools that allow for streamlined, smooth processes and workflows. For instance, if you don't have a communication system that covers all of your needs, your employees will end up using a bunch of different methods — from Facebook to email.
Obviously, this doesn't work. It creates distractions, allows important information to get lost, and it takes more time. Finding a good communication tool is the best way to go. And you have many options — Slack or Google Hangouts, to name a few.
A task management system can also make remote workflows easier for everyone in your company to follow and keep up with. Tools like Trello, Asana, or Clickup are well-known and used.
Furthermore, you should also consider automation where possible. Some analog processes may not work as well with remote work as they would in a regular office setting — for instance, AP or AR, signatures, and approvals. With a remote team, you can't just pop over to a coworker's desk for a signature — so these can be automated instead, with the added bonus of streamlining operations and saving time for everyone.
Finally, remember that in this case, less is more. Having multiple tools for one job is redundant and it makes mistakes more likely. Note what your needs are and find tools that meet them. Downsize and streamline as much as possible.
Communication Is Key
A handy tool will make communication within your company easier, but it won't be the solution that ends all problems. Communication in an office setting is simple — you just have to walk over to the nearest desk when you need something. But in a digital space, you have to provide clear guidelines as to which situations warrant reaching out.
Create a code of conduct. When should team members call? When should they write emails? Who should they reach out to?
Support collaboration and casual conversations — when appropriate. Maintaining those friendships is important because it's an excellent motivator and it creates a sense of belonging which is necessary for productive work.
Enable both synchronous and asynchronous communication. The former is incredibly useful for promoting company culture and can continue to be fostered through team meetings via voice or video calls. But the latter is perfect for day-to-day operations, allowing everyone to respond in their own time, with succinct, useful information while staying productive within their own roles.
Measure and Improve
Transitioning suddenly and unexpectedly to remote work probably didn't make for the smoothest, most thought-out transition. That's why, in the beginning, you may notice that things aren't going as well as you'd hoped. Your job at that point would be to investigate why.
For example, you may have introduced a system where your employees have to check-in often or prove that they are, indeed, working. In theory, that sounds great. However, as you go, you may notice that their productivity is lower because this form of control disrupts their deep work.
You can test that theory by eliminating the system for a select number of employees for a few days and see how they fare compared to the group with more control. If you see that the results are positive, remove the need to constantly check-in, and introduce a different system — perhaps a weekly meeting.
Build upon your original plan and install incremental changes based on data you gather and observations you make. This will make your company far more flexible, and if an occasion arises again where you need to use mass remote work, you'll be better prepared to handle it.
This adaptability is what will make you stand out from your competitors — as they struggle to switch to a different system, you'll already have a functional one in place.
Tackling Remote Challenges Now Will Set You Up for the Future
No one could have predicted the impact that COVID-19 would have on the world, especially on businesses. However, if you want to continue growing, you have to accept this situation and embrace remote work as the only option for now to keep your workforce healthy and your business afloat.
Remember that transitioning into this new "normal" will help you modernize your operations once the world goes back to its old ways. You may just find that the new reality works better than you expected.
The original version of this article was first published on Future of Work.
Kristina Perunicic is a freelance writer who covers business operations, growth, and finance. She works with Stampli, a leading solution for AP automation and invoice management.