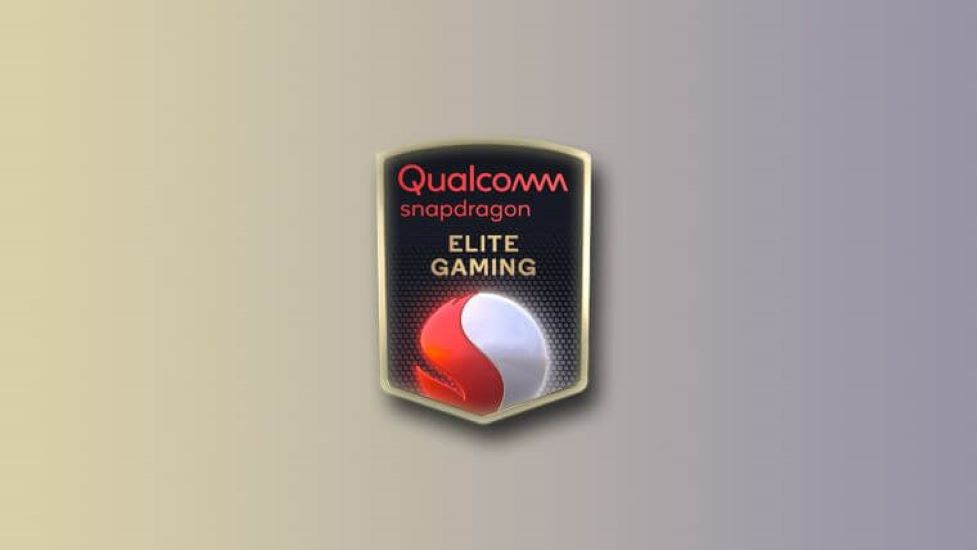 Introduction: This research note focuses on the current state of Mobile Gaming and the role that Qualcomm is playing in the mobile gaming ecosystem. This research note includes insights from Senior Analyst Olivier Blanchard.
The Rise of Mobile Gaming 
Online gaming has grown into a massive business in the last decade, reaching roughly $150 billion dollars in annual sales this past year, and growing at a rate of over 10% YoY. Driven by the ubiquity of smartphones, increasingly powerful mobile platforms, and fast wireless networks, mobile gaming has outpaced both PC gaming and console gaming, and now accounts for over half of all gaming revenues worldwide. Last year, roughly 2.5 billion people — nearly ⅓ of the world's population — and half of all mobile app users played mobile games, propelling mobile game revenues to amount to nearly 75% of all in-app spending. In terms of time spent in-app, mobile games rival the most popular music apps like Spotify, and come second only to communications and social media apps.
The rise of mobile gaming to market prominence happened quickly. In 2015, PCs were still the platform of choice for internet gamers worldwide, with 66% of gamers using laptops and desktops to play online games. Comparatively, 63% of gamers played on their phones, and only 30% of online gamers played on consoles like Playstation and XBox. By 2019, Mobile gaming had risen to the top position with 71% of online gamers playing at least one online game on their phones. By then, PC gaming had dropped from 66% to 45%, and console gaming had slipped from 30% to 27%. While the Asia- Pacific region is leading the way in mobile gaming adoption, with 76% of gamers playing mobile games, North America is quickly catching up, and the 52% of US and Canada gamers playing mobile games in 2019 could reach 56% by the end of this year. In fact by 2021, the global mobile gaming market is projected to reach $180 billion, with 213 million mobile gamers in the United States alone.
Mobile games themselves are also experiencing a radical evolution. Where mobile gamers were once used to simple games like Candy Crush Saga, Angry Birds, and the popular AR-based Pokemon Go, the space has seen more serious games cross over into mobile in the last two years: Games like Fortnite, Star Wars: Knights of the Old Republic, Ark: Survival Evolved, the Gorgeous Limbo, and the addictive Minecraft are now available on Android, with more titles coming. And while we can safely say that the transition from "simple" mobile gaming to immersive Console-level gaming experiences is the result of a convergence of factors, not the least of which are powerful new CPUs and GPUs, enhanced AI, and increasingly fast, reliable, fast low-latency wireless connectivity, it isn't difficult to see how the growing interest in mobile gaming is in turn fueling the push to make mobile platforms far more game-focused than they used to be.
Qualcomm Expands its Place in Mobile Gaming as Demand Grows 
Enter Qualcomm's Snapdragon Elite Gaming Qualcomm evidently saw the opportunity in mobile gaming a few years ago, and leveraged its premium mobile platform, the Snapdragon 800 series including the 855, 865 and 865+ as well as a select set of SKUs in the 700 series, to integrate a layer of first-to-mobile PC-like game-optimized features that, in the chipmaker's own words "transforms your premium mobile device into a gaming machine." And that isn't an exaggeration. The four pillars that Snapdragon Elite Gaming bases its premium performance on are ultra-smooth high-speed gaming, premium HDR cinematic detail quality with 10-bit color depth and Adreno HDR Fast Blend, Premium audio, and updatable GPU drivers (yes, on a mobile phone).
It isn't just about the experience. At the end of the day, it's also about winning. Snapdragon Elite Gaming doesn't only support up to 144 Hz displays and 90 fps, or deliver a billion shades of bright, high-contrast color; it also reduces jank and stutter for smoother gameplay, fewer glitches, and (at least hopefully) more wins. Meanwhile, Adreno HDR Fast Blend, powered by Qualcomm's powerful Adreno 650 GPU, also helps run HDR games up to 2x faster by accelerating the blending of multiple layers, complex particle systems (snow, smoke, fog, etc.), and enhancing game scene rendering, again bringing reliable console-like gameplay experiences and performance to mobile devices. But delivering ultra-realistic graphics at lightning speeds is only half of the equation. Giving players the ability to perform at an elite gaming level on a phone is the ultimate goal. Any platform that doesn't give gamers every possible advantage puts those gamers at a disadvantage, and the engineers behind Snapdragon Elite Gaming clearly understand that.
Qualcomm leverages GPU, CPU and AI Tech of Elite Snapdragon Platform 
One of the most welcome and gamer-friendly features of Snapdragon Elite Gaming is its updatable GPU, which gives users the ability to update their graphics drivers and optimize performance at will, without having to wait for an OS update, which is a first in mobile gaming. Another is its AI-enhanced adaptive game performance engine, which automatically modifies CPU settings during gameplay, using predictive algorithms to optimize game performance for sustained, consistent, ultra-smooth gameplay. What is critical here is that it manages to do this without burning through unnecessary power or creating jank in the process. Snapdragon Elite Gaming also comes with a game network latency manager, which optimizes network settings, including your WiFi configuration, to make online gaming more reliable, which is a nice touch. The devil, as they say, is in the details.
The fact that Snapdragon Elite Gaming is fully integrated in Qualcomm's 865+ 5G and 865 5G platforms makes it easy for OEMs to bring the full power of its features to their devices, and with the accelerating growth of mobile gaming, it isn't surprising to see every major mobile device OEM race to bring mobile gaming to the forefront of their product strategy. To date, over 1,000 Snapdragon gaming devices are already on the market, and over 70 Snapdragon 865 mobile devices, Elite Gaming ready, have been commercialized or are on their way there. Most notably, Samsung's Galaxy Z Flip 5G, the Asus ROG III, and the Lenovo Legions, but also Samsung's Galaxy S20 5G, Galaxy S20 Ultra 5G, Galaxy S20 Ultra+ 5G, Galaxy Note 20 5G, Galaxy Note 20 Ultra 5G, and Galaxy Z-Fold II 5G, the OnePlus 8 pro, the Xiaomi Mi 10 Pro, the OPPO Find X2 Pro, and the Sony Experia 1 II.
Going forward, there is a significant opportunity for Mobile Gaming—especially in the United States, where the trend has seen slower uptake than Asia. With significant improvements in the on-device CPU, GPU and connectivity, the experience is quickly becoming so good, that even consoles will see greater competition. This will be further driven by the convenience and accessibility of mobile, which will grow as the global pandemic subsides.  At the center of this, Qualcomm is showing tremendous ambition and competence. I'm eager to watch the growth of mobile gaming over the next two years. I expect it to be significant as the mobile ecosystem will continue to see enhancements in technical capabilities as well as quality of gaming offerings.
Futurum Research provides industry research and analysis. These columns are for educational purposes only and should not be considered in any way investment advice.
Read more analysis from Futurum Research:
Intel Architecture Day 2020 Delivers A Boost For The Company
Marvell's Borderless Enterprise Portfolio Gets Safer and Smarter
SAP and HPE Partner to Deliver Enterprise Cloud On-Prem
Image Credit: Qualcomm
The original version of this article was first published on Futurum Research.
Daniel Newman is the Principal Analyst of Futurum Research and the CEO of Broadsuite Media Group. Living his life at the intersection of people and technology, Daniel works with the world's largest technology brands exploring Digital Transformation and how it is influencing the enterprise. From Big Data to IoT to Cloud Computing, Newman makes the connections between business, people and tech that are required for companies to benefit most from their technology projects, which leads to his ideas regularly being cited in CIO.Com, CIO Review and hundreds of other sites across the world. A 5x Best Selling Author including his most recent "Building Dragons: Digital Transformation in the Experience Economy," Daniel is also a Forbes, Entrepreneur and Huffington Post Contributor. MBA and Graduate Adjunct Professor, Daniel Newman is a Chicago Native and his speaking takes him around the world each year as he shares his vision of the role technology will play in our future.