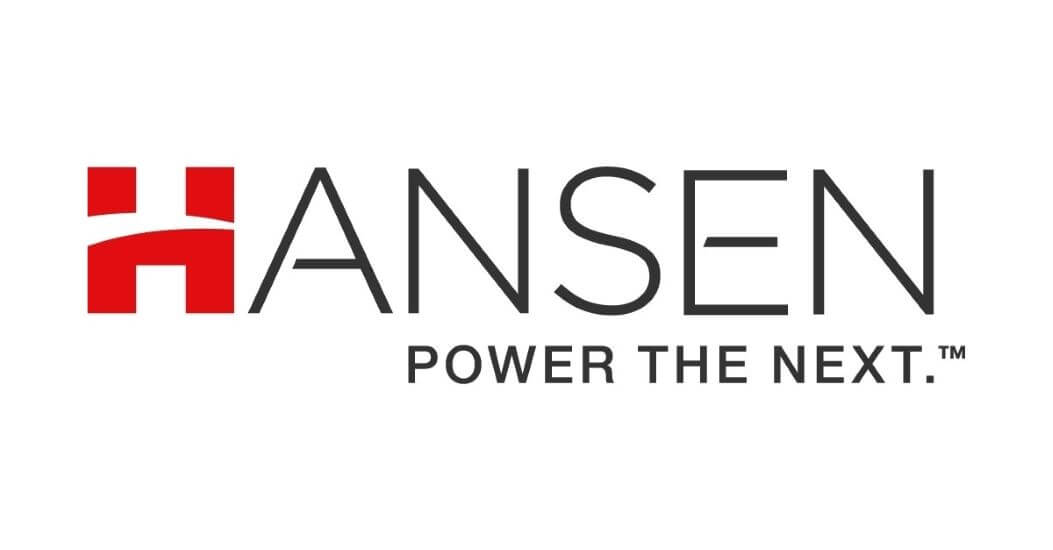 The News: Hansen Technologies is a provider of software and services to the communications, energy, and water industries. The company's software suite supports more than 600 customers in over 80 countries to create and deliver new products and services, engage with customers, and control critical revenue management and customer-support processes. Read more here.
Hansen Technologies: Powering the Next Age of Digital Experience
Analyst Take: I had the opportunity to sit for a briefing with the Hansen Technologies team last week and had a look at how the company's software suite works and the industries the company serves. Hansen's focus is centered in the communication, energy, and utilities industries and the company markets itself as providing software applications that help strike a balance for clients looking to balance legacy realities with digital transformation needs.
Hansen Technologies' portfolio development strategy and main marketing theme is what they call the Create-Deliver-Engage (CDE) proposition. Through this CDE suite of offerings, Hansen develops and implements purpose-built software intended to enable customers to rapidly create new products and services, and bring them to market faster, sell and deliver them efficiently to customers, and engage meaningfully at all points of customer interaction. Hansen's CDE Suite is built on a modular, cloud/cloud-native infrastructure that offers service providers a variety of applications along with an integrated suite-based approach.
As I mentioned earlier, Hansen is clearly focused on helping drive digital transformation across the telecom, communications service provider (CSP), and energy markets. For CSPs, Hansen's offering emphasizes enabling 5G innovation, including support for IoT propositions. For the energy sector, Hansen targets distributed generation and renewable network implementations, as well as integrating the administration of rapidly expanding pools of data.
As we know, successful digital transformation is all about harnessing technology to assure successful change in business operations, including leveraging cloud technologies to accelerate the transition away from legacy operations to microservices and innovating the customer experience. I would be remiss not to mention here that successful transformation is not only reliant on the right technology solutions — it also requires creating a culture of innovation within an organization and involves focusing on both people and processes, working in concert with technology.
Hansen's strategy is built on the belief that CSPs and energy companies can use disruption to their competitive advantage by becoming digital service providers. As we've seen from other players in the market, this is both a solid strategy and not one unique to Hansen. The Hansen CDE proposition for CSPs uses a catalog-driven approach to defining and driving the business across the Operations Support Systems (OSS) and Business Support Systems (BSS) domains. As such, operational processes and systems capabilities are aligned around a single point of truth for all product data with software optimized especially for the overall order-to-install-to-bill-to-support process.
Why the Hansen Create-Deliver-Engage Portfolio is Worth Considering for CSP Digital Transformation
After a fairly through look at the Hansen CDE portfolio, I do see that it offers some considerable value for CSPs looking to move their digital transformation efforts forward. The Hansen Create-Deliver-Engage portfolio for CSPs consists of:
Hansen Catalog. Commercial Product and Technical Service Catalog, and Lifecycle Management
Hansen CPQ. Cross-Market/Omni-Channel Quote and Order Capture
Hansen OM. Commercial and Technical Order Uber-Orchestration, and Fulfillment Management
Hansen Portfolio. Installed Product, Service and Resource Inventory Management
Hansen CCB. Convergent End-to-End Customer Care and Billing for CSPs
Hansen Provision. Network Service and Device Activation
Hansen is experiencing customer momentum that I see as validation of the company's portfolio flexibility, which is encouraging. For example, Telefonica Deutschland (O2) licensed Hansen Catalog, Hansen CPQ, Hansen OM, and Hansen Portfolio to implement its cloud-native BSS refresh. The main goal of Telefonica's refresh is future-proofing its platforms for 5G and IoT, as well as the scaling and support of mass market B2C services and products.
For DISH Network in the United States, Hansen's unified catalog is a key component within DISH's 5G platform, enabling the timely introduction and management of services and products, and to swiftly prototype and provide offers to the market. Hansen also collaborated with Ciena, embedding Hansen technology into Ciena's Blue Planet Service Order Management (SOM) platform, to deliver inventory and SOM for intelligent 5G network automation across DISH's network.
Top-tier CSP Telefonica selected Hansen's CDE proposition, licensing Hansen Catalog, Hansen OM, and Hansen Portfolio, to execute its cloud-native BSS refresh mission. Telefonica initiated the BSS refresh project to evolve its commerce platforms for 5G-IoT to accelerate the delivery of a broader range of business-to-consumer (B2C) services and products.
I am encouraged to see that Hansen's CDE suite addresses CSP challenges, such as creating service innovation beyond connectivity and managing partners' ecosystems and solution components, for example, in advancing their IoT marketplace plans. This is an important part of CSP digital transformation initiatives, and I believe will improve what for many customers is a fragmented, and often frustrating, buying experience who must often only buy connectivity from CSPs, but then must buy hardware from various other vendors. There are also limited digital channel capabilities that result in clients having to place orders over the phone.
I am impressed to see that Hansen is driving its CDE portfolio development to provide the catalog-driven commerce capabilities required to enable CSPs to play a more influential and central role across enterprise adoption of IoT. Some specific benefits that I find attractive are that Hansen's CDE suite supports capabilities such as order fulfillment that takes only seconds to complete, instant content availability through cloud-enabled platform, and rapidly presenting product pricing that meet CSP flexibility and accuracy requirements.
Hansen Can Spur Competitiveness with CDE Product Advancements
Overall, I was impressed by what I've learned thus far about Hansen. As an innovative player in the CSP space, it appears that the company consistently delivers the CDE suite-wide product advancements customers need to maintain competitiveness, including and encompassing the fast-growing 5G and hybrid cloud markets.
Hansen's CSP roadmap strategy focuses on reducing B2B complexity, delivering cloud-native and catalog-driven capabilities that reduce total cost of ownership (TCO), as well as CRM integrations and mobility tools that augment the customer experience. In addition to advancing the cloud-native capabilities of its core products, recent advancements include:
Product life cycle enhancement
B2B enhancements around large orders and providing support for additional pricing models
Enhancements to priority-based order handling capabilities
Updates and a re-architecture of CCB to support Microsoft Dynamics 365 Business Central that offer enhanced cloud capabilities and more productized roadmap strategies
New features enable deployment flexibility, including new service inventory features to support standalone implementations, deployment alongside other CDE suite applications, or integration with other fulfillment systems.
Key Takeaways on Hansen's Create-Deliver-Engage Proposition
Catalog-driven, cloud-native applications are needed to power the CSP goal of fully augmenting the customer experience to grow new business models through accelerated portfolio innovation. Fundamentally, the Hansen CDE suite can enable CSPs to create and bring to market new products and services faster, sell and deliver them flexibly to customers and engage meaningfully across all points of customer interaction, assuring a foundational competitive position and playing an influential role in overall CSP digital transformation – especially OSS/BSS innovation.
Taken together, I see the regular addition and execution of product advancements across Hansen's entire CDE suite as extremely positive. Hansen appears to consistently strive to distinguish its digital transformation proposition across the CSP ecosystem against a wide array of rivals such as Amdocs, Netcracker, Ericsson, CSG, Oracle, TEOCO and Nokia, especially in driving OSS/BSS innovation. That said, the market here is crowded and innovating quickly. Moving forward, executing portfolio-wide advances are critical to Hansen's ability to differentiate against OSS/BSS competitors with portfolios that include 5G assets, like NEC/Netcracker, Ericsson, and Nokia, as CSPs expand their 5G investments to include 5G-centric OSS/BSS upgrades.
Disclosure: Futurum Research is a research and advisory firm that engages or has engaged in research, analysis, and advisory services with many technology companies, including those mentioned in this article. The author does not hold any equity positions with any company mentioned in this article.
Other insights from Futurum Research:
Hansen Provision Release 7.0 Ups Hansen's Native-Cloud and 5G Game
Moving BSS Cloud Journeys Forward – Transforming the Monetization Engine of Investment
MWC 2021: Netcracker, NEC, and AWS Triple 5G Core and Orchestration Bliss
Image Credit: Business Wire
The original version of this article was first published on Futurum Research.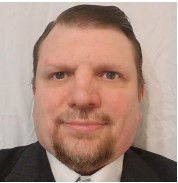 Ron is an experienced research expert and analyst, with over 20 years of experience in the digital and IT transformation markets. He is a recognized authority at tracking the evolution of and identifying the key disruptive trends within the service enablement ecosystem, including software and services, infrastructure, 5G/IoT, AI/analytics, security, cloud computing, revenue management, and regulatory issues.