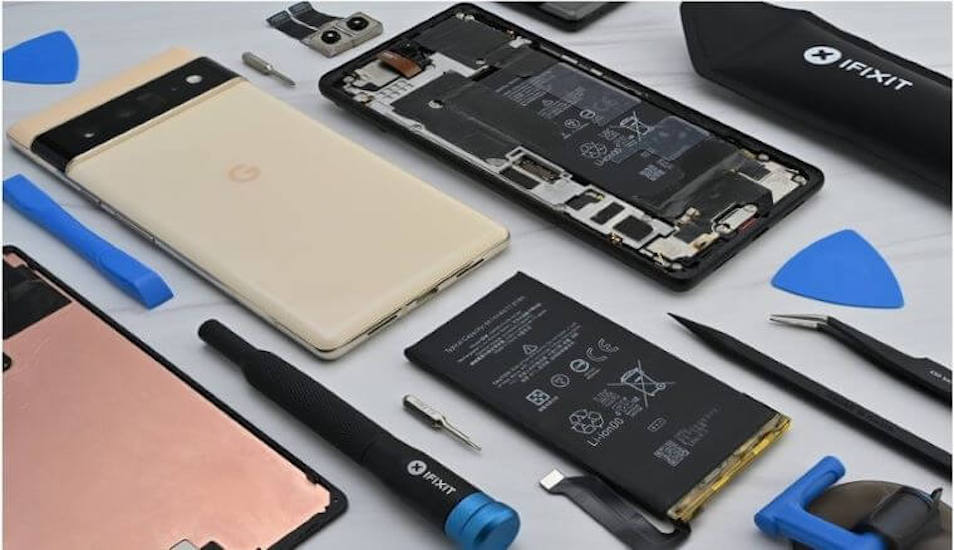 The News: Google's iFixit partnership centers on allowing iFixit to sell Pixel spare parts kits for its Pixel 2 through Pixel 6 Pro along with future models in the United States, United Kingdom, Canada, Australia, the European Union, and other countries where Pixel is available. See the full release from Google on the Google Blog.
Google's iFixit Partnership Strengthens the Company's Sustainability Initiatives and Addresses Customer Needs in the Process
Analyst Take: I believe Google's iFixit partnership is not only a solid move to strengthen corporate sustainability initiatives, but the extension of the right to repair to customers is a very big deal. It is becoming increasingly common for consumers, retailers, and channel partners to desire the ability to repair their own and customers' equipment and extending that right to repair can go a long way toward keeping customers in the Pixel ecosystem. In late 2020, Google made a similar move, this one revolving around providing same day Pixel 5 repairs by way of a partnership with uBreakFix.
Although the smartphone market is consolidated and Google's unit share is dwarfed by rivals, allowing customers the ability to repair their own products (e.g., replacing batteries, screens, etc.) may help boost its share for consumers and businesses where budgets are more limited, as well as those organizations who are focused on implementing sustainability initiatives, especially as it relates to devices.
Technology Breaks All the Time
As we know, technology breaks all the time and some products break more rapidly than others — such as handset devices that are being used every day in rugged and non-rugged environments. The most common damages to smartphones are cracked screens, scratched screens, nonworking batteries, touchscreen issues and chipped corners and sides. Here's a look at some of the most common damages: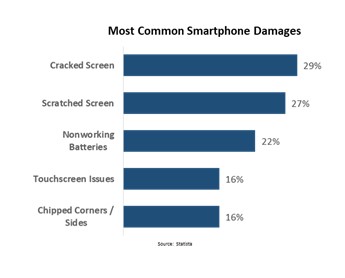 As you can see, the most frequently occurring smartphone damages are cracked and scratched screens. While a cracked screen can be annoying, it can also be dangerous. This kind of damage can impair a user's ability to launch or interface with applications that are critical, such as texting or tracking the whereabouts of kids or aging parents, learning, interfacing with colleagues or clients while traveling, or using navigational applications while in an unfamiliar city and trying to find your way. Today's smartphones are more than just a communication device — we use them to organize our lives, stay safe, communicate, work, learn, play, track, and more. A broken device, or a device that isn't wholly operational and/or easy to use puts the user at a serious disadvantage.
Google's iFixit Partnership is a Smart Move
Google's iFixit partnership affords users the right to repair, which I believe is important and timely for a number of reasons. Allowing users to buy fix it kits for its Pixel 2 through Pixel 6 pro lines can elongate the product cycle by allowing products to live a little longer before becoming e-waste, which is great from a sustainability perspective. This also allows consumers and businesses on limited budgets the ability to fix their products, which is a cheaper alternative than buying new. If customers need product repaired right away versus waiting a few days for an appointment, there are thousands of mom-and-pop resellers out there that provide repair services within a few hours.
This move could also potentially help Google gain some additional market share in the smartphone market, where it is today dwarfed by Samsung, Apple and others. Google is also expanding repair options beyond smartphones and is working with companies such as Acer and Lenovo to launch Chromebook repair programs, which helps education institutions find information about repairing Chromebooks and developing in-house repair programs — which could eventually be part of school STEM programs in the future to train students.
All in all, I'm glad to see this shift from Google and think it bodes well — for sustainability and working towards a more circular economy, for the potential for the company to gain additional marketshare and traction in the smartphone arena, as well as serving the needs of customers in a more efficient, more effective way.
Disclosure: Futurum Research is a research and advisory firm that engages or has engaged in research, analysis, and advisory services with many technology companies, including those mentioned in this article. The author does not hold any equity positions with any company mentioned in this article.
Analysis and opinions expressed herein are specific to the analyst individually and data and other information that might have been provided for validation, not those of Futurum Research as a whole.
Other insights from Futurum Research:
UPS Expansion of Its Google Cloud Data Analytics Deal Points to UPS Garnering Even More Insights from Its Growing Data Tsunami
Google Acquires Mandiant, Strengthening its Security Portfolio and Hoping to Snag Cloud Share
Talking AMD, Honeywell, Qualcomm, and T-Mobile Earnings and AWS and Google Cloud Performance – The Six Five Webcast
Image Credit: Google
The original version of this article was first published on Futurum Research.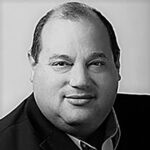 Michael Diamond is an industry analyst and foresight professional with 25 years of experience in the IT channel and market research industry. He is a route-to-market expert covering desktop and mobile devices, collaboration, contact center, ProAV, data center infrastructure, and cybersecurity. Prior to joining Futurum Research, Michael worked for The NPD Group as the sole industry analyst covering indirect channels, cybersecurity, SMB and vertical market trends, data center infrastructure (e.g., enterprise storage, servers, networking), ProAV and PCs. He has been quoted by media outlets such as Bloomberg, Kiplinger, TWICE, OPI (Office Products International), Apple World today, Dark Reading, Enterprise Storage Forum, Credit-Suisse, Footwear News, CRN (Computer Reseller News), Channel Futures and Into Tomorrow.  Michael has presented at myriad events including The Channel Company's Xchange, The Global Technology Distribution Council's summit, SMB TechFest and more.