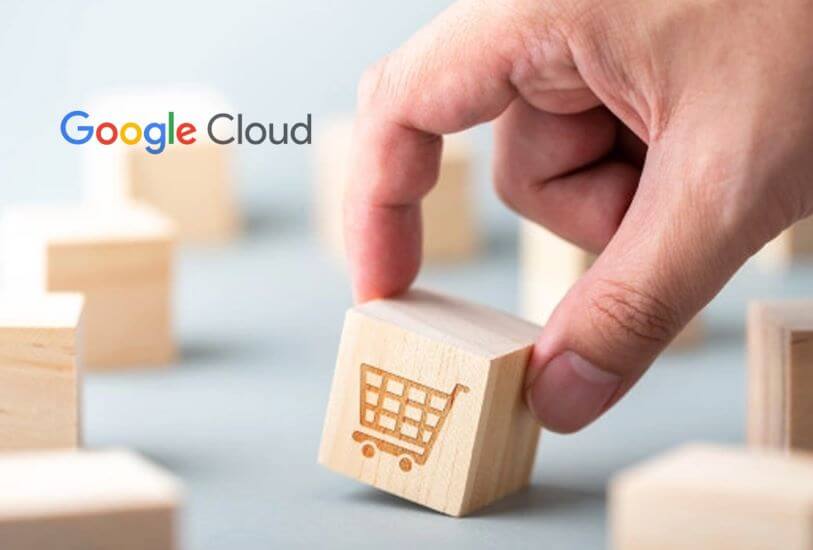 The News: Last week, Google announced that Google Cloud Retail Search is now available for retailers. This new managed service gives retailers their own version of the Google Search engine for their digital properties whether that's a website, ecommerce site, or app. The search functionality is customizable and built upon Google's understanding of user intent and context. For a full overview of the new functionality read the press release here.
Google Cloud Rolls Out Google Cloud Retail Search Functionality, Delivers Big Assist to Retailers
Analyst Take: Google Cloud's rollout of Google Cloud Retail Search functionality absolutely delivers a big assist to retailers. Customer experience, already top of mind for companies of all sizes, became even more of a point during the pandemic. As businesses shifted to digital, many fought hard to retain customers and continue to grow. With the myriad of options for online shopping in today's digital marketplace, one negative experience is all it takes for a customer to go elsewhere. Which is why Google Cloud's new search functionality specifically purpose built for retailers make a lot of sense.
A whopping 94 percent of consumers reported receiving irrelevant results while searching for a product on a retailer's website, and 85 percent of those consumers shared that this impacts how they view a brand. For many, that's enough to compel them to bounce off a site in irritation, and head off to find what they're looking for elsewhere — this is called 'search abandonment.' At a time when serving up spectacular customer experiences means everything, seeing statistics like this should be alarming.
Search abandonment is an industry-wide issue and a costly one too. A Harris Poll commission by Google found that it can cost retailers up to $300 billion a year. Which is why Google Cloud Retail Search makes perfect sense from a CX perspective.
Google Cloud Retail Search — Diving into The Features
According to Google, Google Cloud Retail Search works by understanding the purchaser's intent then mapping it to product inventory. Traditional search functionality uses keyword-based searches which can often return those wonky results. Google Cloud Retail Search uses semantic-based approach that works to understand the intent of the search.
Google Cloud's Retail Search is a customizable solution that uses machine learning to improve results with every search. It also includes auto complete suggestions and relevant promotions. In our research Experience 2030: Pulse Report – The Acceleration of Digital Engagement, Personalization, and Trust we found that 56 percent of consumers believe that relevant search suggestions are a loyalty driver for a business. And with inaccurate search results, many retailers are unfortunately driving business away. As someone who has been frustrated by search results on numerous occasions, seeing this offering by Google Cloud, serving up Google-quality search functionality and improving the product discovery process for consumers along the way, excites me. Improving search functionality for customers is a huge step toward improving the overall customer experience and facilitating better results for Google Cloud retail customers is not too shabby, either.
Google Cloud Retail Search, One Piece of Solutions Aimed at Retailers
Google Cloud Retail Search is part of a suite of solutions aimed at helping retailers improve the online shopping experience. Other products include Recommendations AI and Vision Product Search that make it easier for customers to find what they are looking for. These three solutions make up Google Cloud's Product Discovery Solutions for Retail and are easily implemented with Google Cloud's unified Retail API.
Customer Experience Driving Change
As I said, customer experience is the name of the game these days. Our research also found that 83 percent of businesses are rethinking what it means to deliver superior customer experiences. Google Cloud has an advantage when it comes to delivering solutions aimed at helping retailers — they are without question search experts. Bringing Google-quality search functionality to its cloud offering, enabling retailers to supercharge their own digital properties' search functionality — that's pretty awesome. And in these days of cloud wars between the Big Three (AWS, Microsoft Azure and Google Cloud) and others in this space, every little advantage helps from a value prop standpoint.
Disclosure: Futurum Research is a research and advisory firm that engages or has engaged in research, analysis, and advisory services with many technology companies, including those mentioned in this article. The author does not hold any equity positions with any company mentioned in this article.
Other insights from Futurum Research:
Recent Developments In The 5G And Edge Computing Market, Research From IBM, And Key MWC 2021 Announcements From Ericsson, Google Cloud, Qualcomm, Capgemini, Netcracker, NEC, And AWS – Futurum Tech Webcast 
AT&T And Google Cloud Are Ready For Prime Time 5G And Edge Computing Business
MWC 2021: Ericsson's Google Cloud Alliance Bolsters Partnership Momentum
Image Credit: MarTech Series
The original version of this article was first published on Futurum Research.
Shelly Kramer is a Principal Analyst and Founding Partner at Futurum Research. A serial entrepreneur with a technology centric focus, she has worked alongside some of the world's largest brands to embrace disruption and spur innovation, understand and address the realities of the connected customer, and help navigate the process of digital transformation. She brings 20 years' experience as a brand strategist to her work at Futurum, and has deep experience helping global companies with marketing challenges, GTM strategies, messaging development, and driving strategy and digital transformation for B2B brands across multiple verticals. Shelly's coverage areas include Collaboration/CX/SaaS, platforms, ESG, and Cybersecurity, as well as topics and trends related to the Future of Work, the transformation of the workplace and how people and technology are driving that transformation. A transplanted New Yorker, she has learned to love life in the Midwest, and has firsthand experience that some of the most innovative minds and most successful companies in the world also happen to live in "flyover country."