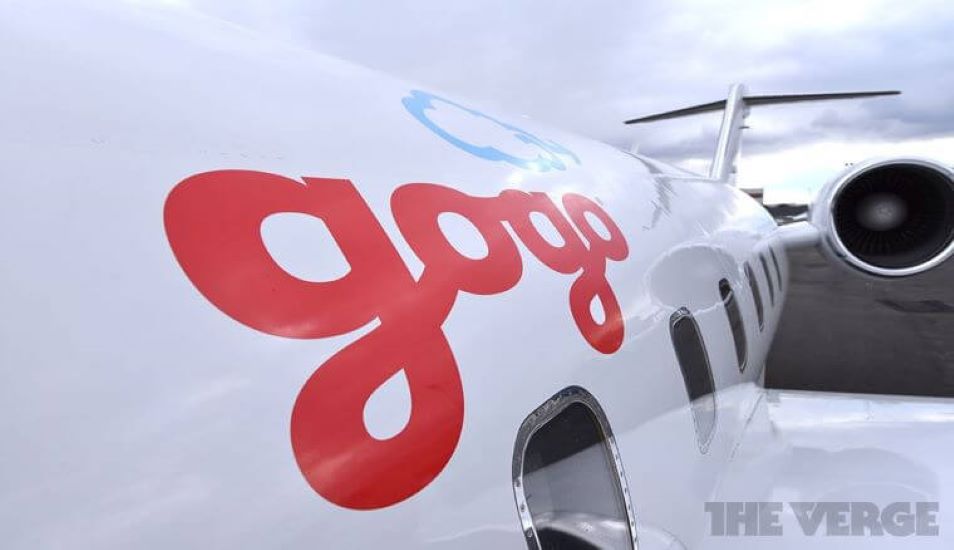 The News: Gogo, the world's largest provider of broadband connectivity services for the business aviation market, has announced that it will be delaying the rollout of its 5G network to 2022. Gogo had announced in 2018 that it would develop a 5G network to help deliver high-speed, low-latency in-flight connectivity to airline passengers. Bringing 5G connectivity to air travel could potentially bring premium mobile gaming, 4K quality video streaming, rich XR experiences, and reliable video-conferencing capabilities to airline passengers. Gogo CEO Oakleigh Thorne explained on Thursday that the delay was due to the ongoing global chipset shortage, though it wasn't immediately clear how the global chip shortage was to blame for the delay. North American commercial airline customers will therefore have to wait until 2022 for Gogo's much anticipated 5G network. Read more at Lightreading.
Gogo's Plan to Bring 5G Connectivity to Air Travel Scheduled For 2022
Analyst Take: We have been covering the global chip shortage for several months now, and we'll link our coverage at the bottom of this post if you'd like a deeper dive. The short version is that between COVID-19 manufacturing shutdowns and retail restrictions, chipmakers were forced to adjust chip production to meet shifting forecasts, and the result is an imbalance in the availability of certain chips.
For instance, expectations that fewer consumers would purchase cars during a pandemic. There are two principal reasons for this. The first is that because a car is a major purchase, it was expected that economic anxiety about the risk of taking on a car payment in the middle of a likely global recession would push a high number of potential car buyers to wait until 2021 or 2022 to buy a new vehicle. The second is that with so many people essentially working and studying from home, not having to commute as much as they used to, and not having as many vacation travel options as before, it was also expected that they would not feel the need to buy a new car for at least another year. Sound logic to be sure, but demand for cars bounced back much sooner than anticipated, and chipmakers that had shifted production to prioritize other verticals suddenly found themselves unable to fulfill orders for automotive chips. This imbalance is, of course, temporary, but between retooling and shipping, it could take anywhere between 6 to 9 months to correct. In the meantime, some car manufacturers have been forced to slow and even shut down production lines. The chip shortage, however, is a big enough issue that US President Joe Biden has even signed an executive order calling for a review of the US chip supply chain.
How Gogo Spent 2020 Transforming Itself for The Decade Ahead
It is possible that Gogo's decision was, in fact, caused by the global chip shortage, but I suspect that a more likely reason why Gogo decided to push its 5G plans back a year is that air travel isn't exactly back to pre-pandemic strength yet.
Gogo, like the airline industry it serves, also had a challenging 2020. Layoffs and furloughs aside, Gogo agreed to sell its high profile commercial in-flight Wi-Fi business to satellite giant Intelsat for $400 million. The problem though, is that Intelsat had filed for Chapter 11 bankruptcy back in May. Intelsat's bankruptcy is likely a strategic vehicle to allow the company to pay down its nearly $15 billion debt, however, while also being better positioned to participate in a pretty important Federal Communications Commission spectrum clearing program that could deliver a $5B payday for Intelsat. (The FCC wants to free up 4 GHz to 8 GHz bands to make space for 5G customers, and Intelsat has an opportunity to sell some of its licenses.) The company currently operates roughly 50 satellites and has reportedly been granted approval from a US Bankruptcy Court in Virginia to complete the acquisition this year.
With WiFi service now presumably no longer a Gogo property, however, Gogo will have to lean heavily on its inflight 3G, 4G, (and future 5G) infrastructure to monetize in-flight connectivity services moving forward. I should note that Gogo still provides internet and in-flight entertainment for business-oriented aircraft.
How Gogo Plans to Bring 5G Connectivity to Commercial Air Travel
Gogo had initially announced that its 5G service was being designed to deliver high speed in-flight Wi-Fi to smaller commercial airlines in North American markets. The plan was to add 5G capacity to the 200+ towers Gogo leases to deliver its ATG (air-to-ground) services. 5G connectivity is expected be delivered using both unlicensed 2.4GHz spectrum and Gogo has mentioned the use of "advanced beamforming technology," which suggests the possibility that some mmWave capability could eventually find its way into Gogo's service offering, though how 5G mmWave connectivity might be reliably applied to commercial air travel applications remains unclear.
Gogo has also been investing aggressively in satellite-based internet connectivity through partnerships with SES and Intelsat, and Iridium most notably. The advantage of satellite-based internet connectivity is that it is often more reliable than ground-based connections. Tower handoffs and too many aircraft connecting to the same tower at the same time have been known to cause service interruptions that end-users have little patience for. This is less of a problem with satellite connections. ATG network capacity nonetheless remains vital to Gogo's 5G network plans.
"If our next generation ATG solution fails to perform as expected or its commercial availability is significantly delayed as compared to the timelines we establish, our business, financial condition and results of operations may be materially adversely affected," the company stated in 2018.
How COVID-19's Impact on The Airline Industry May Also Be a Factor in Gogo's Revised 5G deployment Timeline
While it is possible that the global chip shortage has indeed caused delays in the production and/or delivery of Gogo's next gen aircraft equipment, one could also theorize that Gogo might also be waiting for air travel to return to pre-pandemic levels before committing significant resources to this new endeavor.
Case in point: IATA, the International Air Transport Association reports that full-year global passenger traffic for 2020, measured in revenue passenger kilometers (RPKs), fell by 65.9% compared to the full year of 2019. This, IATA confirms, is the sharpest traffic decline in aviation history.
More specifically, international passenger demand in 2020 was 75.6% below 2019 levels. Capacity, which is measured in available seat kilometers (ASKs) declined 68.1%. In North America specifically, which accounts for nearly 25% of global market share for air travel, RPKs were down 65.2% and ASKs were down 50.2% compared to 2019.
Whatever the case may be, a year isn't such a long wait, and the quality of Gogo's offering may even benefit from some of the advances in 5G equipment performance that 2021 is sure to yield. Barring any unforeseen technical challenges that could potentially cause additional friction for Gogo once it hits the gas on its 5G network deployments next year, North American travelers could begin to enjoy 5G connectivity on commercial flights as early as H1 2022. The promise of faster internet and more bandwidth in-flight opens up a solid opportunity for Gogo to reframe the value of in-flight connectivity. As airline passengers discover that their flights finally offer fast, reliable internet connectivity, there is a high likelihood that most will take advantage of it to stay connected to their schools and businesses through video collaboration solutions, stream reliably high quality video and XR content, and even enjoy premium mobile gaming experiences during their flights.
Now, we wait to see if Gogo will deliver on that promise in 2022.
Futurum Research provides industry research and analysis. These columns are for educational purposes only and should not be considered in any way investment advice.
Other insights from Futurum Research:
From Mobile Devices to the Automotive Industry, Chips Play an Outsides Role — and a Global Chip Shortage is a Very Big Deal
What's Driving the Global Chip Shortage and How Do We Get Out of It?
Image Credit: The Verge
The original version of this article was first published on Futurum Research.
Senior Analyst at @Futurumxyz. Digital Transformation + Tech + Disruption. Author, keynote speaker + troublemaker. Opinions are my own. I like croissants.