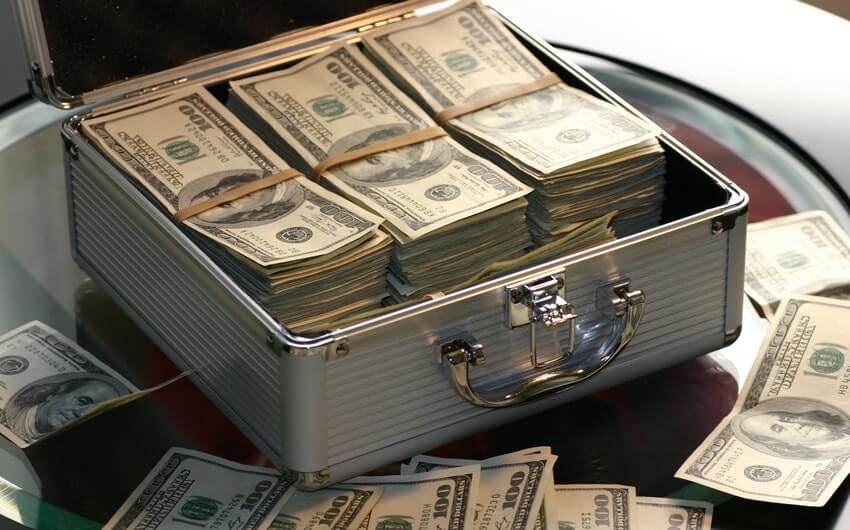 I can't remember the last time I've been to a bank. Come to think of it, I can't remember the last time I've mailed a bill payment, either. Today's FinTech has made mobile banking so easy that I can do just about anything right from my smart phone. So, what does that mean for banking in 2019? And how much further do FinTech trends have to go?
Obviously, banking and finance are not immune to disruption. Over the past few years, the industry—not always the fastest to hop aboard when it comes to tech—has had to push itself build banking apps that customers want and need to help their lives run more smoothly. No more standing in line with a deposit. No more checks to carry around, and no more watching my bank account closely near pay day. My phone has become my checking account balancer, savings manager, and bill-paying assistant. But it's going to do so much more.
Throughout 2019 and the next few years, we're going to see tech become table stakes in the finance industry. Good-bye, brick and mortar. Good-bye paper money. Hello, automation and even automated financial decision-making. Yes, we'll be putting a whole lot of our wealth on the line—er, online—this coming year.
Blockchain
In a recent podcast, I discussed the fact that we can no longer use automation to re-map human processes. We have to look at our processes completely differently—and that's especially true when it comes to blockchain. Historically, the process of banking has revolved around paper processes. But rather than make those paper processes digital, blockchain completely rebuilds it, making the process of B2B payment, settlement, and peer-to-peer transactions almost instant. It's so big that some 90 percent of banks today are exploring the use of blockchain for payment. My hunch: they're not just doing it for the increased efficiencies. They're doing it because blockchain is the way of the future for banking, and they won't be in business long without it. Will blockchain appear on the public scale in 2019? Not likely en masse. But I do believe we'll be seeing some beta blockchain FinTech processes in the coming year.
Automation
You think your banking is automated now? You have no idea. In the future, we're going to moving away from simple process automation to the automation of financial decision-making. That's right: AI will be helping make on-the-spot decisions about where to put your money, what to do when your account is overdrawn, and approving you for loans and interest rates on the spot. With this, we'll likely also be seeing fewer physical banks and more online banking only options growing online. Automation is one of the FinTech trends to keep an eye on.
Digital—and Card-less—Payments
Remember when we used to be afraid to use our credit cards online? Soon, we won't even need to use them. Yes, some savvy shoppers have been using cardless payments for a while. But some stores are also still struggling to get active chip machines in the door. One of the FinTech trends in 2019 to expect is we'll see chip laggers catch up just in time to jump on cardless payment train, which would allow us to go into our favorite stores, wave our phone in front of the scanner and be done with it. No wallets. No purses. Our phones will become almost literally the only piece of "currency" we need to own.
BioMetric Technology
Goodbye, pin numbers. Just as the use of FinTech grows, so much the development of FinTech security. As such, I think we'll be seeing an increase in biometric security features on our phones, such as retinal scanners and face recognition. Yes, some phones already do thumbprint ID and face recognition. But I believe it will become the standard this coming year and one of the FinTech trends to watch for.
Regulation (Or Not)
While Europe is leading the charge with regulation right now, the United States has taken a more passive approach to ensuring FinTech trends develop fairly and securely. I doubt any major regulations will come down the line governing blockchain or digital banking in 2019, but I do think regulatory technology, RegTech (yes, another buzzword), will see a boom in 2019 as we continue to move forward with FinTech adoption.
Data, Data, Data
In an industry that runs on numbers, we'd be remiss not to mention data. The outgrowth of humans using mobile tech to do their banking leaves a digital trail of every financial movement they're making—and that information is worth its weight in gold, especially when it comes to making decisions regarding insurance rates, loan rates, mortgage approval, and other loans. That means institutions won't just do credit checks faster—they'll be doing them deeper, getting a far richer perspective of the customer's financial situation. For some—that will be great. For others—not so much. But it's a trend that won't be reversing anytime soon.
FinTech Trends in the Future
When it comes to FinTech trends, we've been seeing them ooze their way out over the past few years, but 2019 will be a year when we start to see some consistency and standardization of the kinds of services you're able to get and where you can get them. And yes—you'll be getting those services faster (and more monitored) than ever before.
The original version of this article was first published on Futurum.
Daniel Newman is the Principal Analyst of Futurum Research and the CEO of Broadsuite Media Group. Living his life at the intersection of people and technology, Daniel works with the world's largest technology brands exploring Digital Transformation and how it is influencing the enterprise. From Big Data to IoT to Cloud Computing, Newman makes the connections between business, people and tech that are required for companies to benefit most from their technology projects, which leads to his ideas regularly being cited in CIO.Com, CIO Review and hundreds of other sites across the world. A 5x Best Selling Author including his most recent "Building Dragons: Digital Transformation in the Experience Economy," Daniel is also a Forbes, Entrepreneur and Huffington Post Contributor. MBA and Graduate Adjunct Professor, Daniel Newman is a Chicago Native and his speaking takes him around the world each year as he shares his vision of the role technology will play in our future.