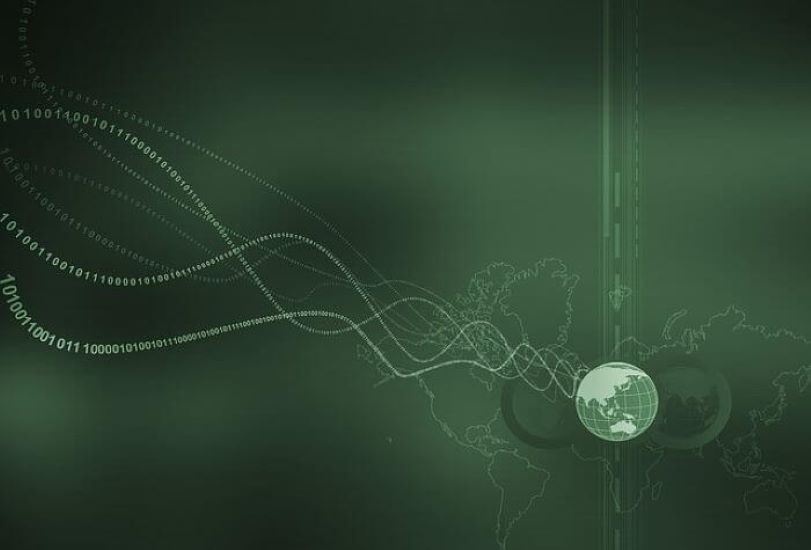 Today's data-driven business environment presents exciting opportunities, but it can be daunting as well. We are gathering data at an unprecedented rate and, if we've got the right systems and the right technology in place, we're using that data to help make strategic business decisions. That's the exciting part. The daunting part is that massive amounts of data alone don't deliver value. It's the processing of that data and insights we can derive that allow us to derive great value from the data we collect. That's where Artificial Intelligence (AI) comes in. With the help of AI we are able to process data in real-time, gain insights, and quickly apply what we've learned to drive business decision making. But much like data in and of itself, AI also presents businesses with both challenges and opportunities. And that's what we set out to explore in partnership with the team at Atos.
The Promise and Opportunity of AI
In the simplest of terms, the data collection processes that businesses employ are the workhorse of the operation, and artificial intelligence is the brains of the operation. AI takes a massive amount of data and helps make sense of it all, in ways that humans alone often cannot. And AI can also do that at speeds that are mind-blowingly fast. AI can help organizations create value in myriad ways, including increased productivity, the reduction of redundancies, and vastly improved customer service operations. That said, the reality is that AI isn't a plug and play solution.
The Challenges Associated with Integrating AI into Business Operations
In many instances, organizations who opt for the DIY approach to integrating AI into business operations struggle. Our research shows there are common problems associated with incorporating AI, including: Lack of infrastructure, trouble with data, talent gaps, and organizational and cultural challenges. Let's explore each of these challenges a little more fully.
Lack of Infrastructure. It's safe to say that a fair number of organizations are involved in the process of digital transformation today. It's also fairly safe to say that in most cases, transformation requires some sort of AI. The problem is, most companies still lack the right infrastructure. In fact, 85 percent of companies report they are still, at least in part, using legacy-era servers, relying on slow cloud service providers, and using fragmented networks that will stand in the way of supporting AI. In fact, research from McKinsey showed that just 15 percent of companies today have the correct infrastructure to support AI—infrastructure that can scale along with the business and allow AI to do what it does in the time it was meant to do it. These businesses are hanging on the lowest rung of digital transformation, unable to climb the ladder.
Data Trouble. That same report also showed that less than 20 percent companies have a strategy for accessing and maintaining the data they need for their AI to work effectively. They don't know how to label that data, how much to gather, or how to piece it together in a meaningful way. Another problem with data is that companies often lack the technology to process it quickly and efficiently in a way that brings value to the company.
Talent Gaps. Today's demand for AI is insatiable. Unfortunately, huge talent gaps exist that make it difficult to fill the demand. Data scientists and engineers who truly understand how to make AI work are in high demand, and even companies with large budgets often have difficulty finding, hiring, and retaining these workers. When large companies have difficulties related to filling this talent gap, you can imagine the challenges posed for small to midsized companies when it comes to talent.
Organizational and Culture Struggles. We say this often, but it bears repeating. Digital transformation is not at all about technology, it's about how successful organizations are at creating a digitally-driven, data-driven culture and infusing a data-driven mindset throughout the organization and corporate culture. Success will eventually come down to culture change, which is always one of the biggest hurdles for any digital transformation initiative. Leaders need to take off their legacy-era thinking, fully embrace and commit to change and forward movement in order to change the culture of the organization as a whole to one that is a digitally-driven, data-driven one.
As it relates specifically to successfully integrating AI into business operations, everyone in the enter¬prise needs to know they are a data steward. It is incumbent upon leaders to educate employees about the importance of their roles in the AI-powered ecosystem, the benefits AI can deliver, both as it relates to their individual job performance and satisfaction, as well as to the company's performance overall. Employees can get excited about the role they will play in engineering the future with data, and AI at their fingertips, but business leaders need to lead that charge.
Service Providers are the Key
These challenges may feel overwhelming, and you are most definitely not alone on that front. Success with any kind of technology implementation or data initiative, or really any part of digital transformation at all relies heavily on the relationships you have with your trusted vendor partners. Technology implementations often fail because organizations have either selected the wrong vendor partner, they've failed to get internal buy-in and adoption, and/or they've opted for a DIY mindset.
Service providers are the key to successful digital transformation, and that's never more true than when we're talking about AI initiatives. With the right guidance from a trusted expert partner, your company can make some key changes that will increase your potential for AI success. These include things like developing a AI strategy at the onset, creating a central data hub to consistently tag and secure your data; utilizing robotic process automation (RPA) to free up productivity whenever possible; building a company culture committed to data-backed decision-making so that your data-infused insights are actually put to work; and designing an AI infrastructure that can scale with your company's growth.
What about you? Is integrating AI into your business operations on the horizon for the coming year? Have you already begun that journey and find yourself struggling? In either case, I recommend you download our report: Exploring the AI Journey: The Value of the Service Provider. The potential of AI to transform your business cannot be overstated, let's make sure you and your team are prepared to succeed.
Futurum Research provides industry research and analysis. These columns are for educational purposes only and should not be considered in any way investment advice.
The original version of this article was first published on Futurum Research.
Shelly Kramer is a Principal Analyst and Founding Partner at Futurum Research. A serial entrepreneur with a technology centric focus, she has worked alongside some of the world's largest brands to embrace disruption and spur innovation, understand and address the realities of the connected customer, and help navigate the process of digital transformation. She brings 20 years' experience as a brand strategist to her work at Futurum, and has deep experience helping global companies with marketing challenges, GTM strategies, messaging development, and driving strategy and digital transformation for B2B brands across multiple verticals. Shelly's coverage areas include Collaboration/CX/SaaS, platforms, ESG, and Cybersecurity, as well as topics and trends related to the Future of Work, the transformation of the workplace and how people and technology are driving that transformation. A transplanted New Yorker, she has learned to love life in the Midwest, and has firsthand experience that some of the most innovative minds and most successful companies in the world also happen to live in "flyover country."